How Old Is Rob Gronkowski and Did He Get Engaged to Camille Kostek?
After spending nine seasons with the New England Patriots, star tight end Rob Gronkowski retired in 2019. The decision stunned a lot of people since he was still young and many figured he had a lot left in the tank. Then in 2020, he surprised fans again when he came out of retirement and joined his longtime quarterback Tom Brady on the Tampa Bay Buccaneers.
Now that's he's back on the field some are wondering about his personal life and if he got engaged to his longtime girlfriend, Camille Kostek. Here's the answer to that and more on Gronk.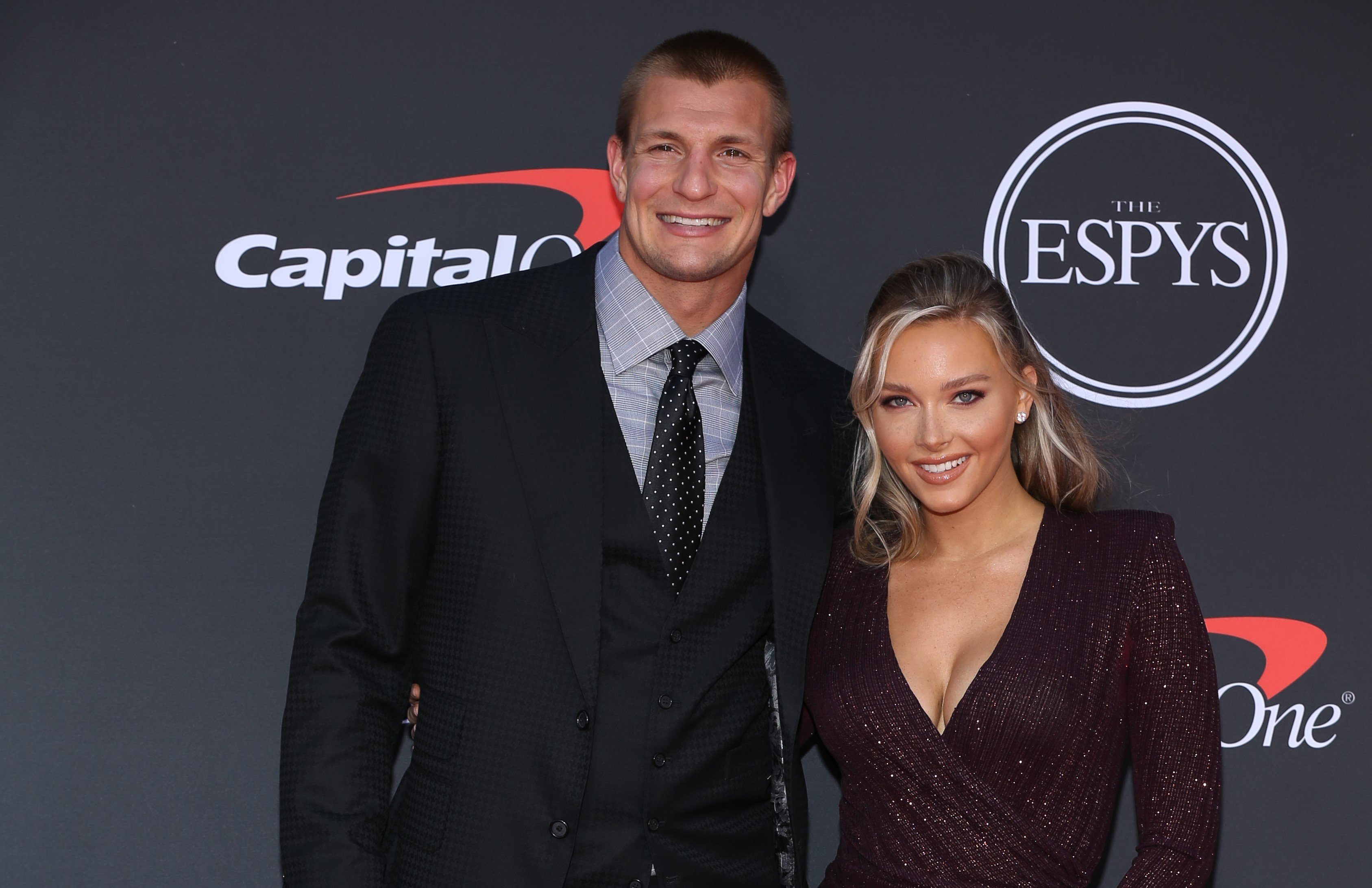 Rob Gronkowski's age
Gronkowski was born on May 14, 1989, to parents Gordon Gronkowski and Diane Walters in Amherst, New York. He has four brothers Gordie, Dan, Chris, and Glenn. Their father played college football for Syracuse University and their great-grandfather is professional cyclist Ignatius Gronkowski.
After graduating from Woodland Hills High School outside of Pittsburgh, Gronk attended the University of Arizona and was drafted by the Patriots in 2010. When he announced his retirement via Instagram on March 24, 2019, he said he was "not in a good place" and "football was bringing him down."
So what changed?
"I was getting questions all the time," the athlete told Buccaneers.com in April 2020. "I was getting opportunities throughout [my] whole retirement to come back, which is special. I'm definitely blessed to have had those opportunities big time, but I said it from the beginning that I wouldn't come back unless I was feeling it; unless I'm feeling good, feeling healthy and I'm feeling like I'm ready to go. Now, this is the case."
Who is Camille Kostek?
For those who don't know Camille Kostek has been dating Gronkowski since 2015 and she's become famous in her own right.
Kostek was born on Feb. 19, 1992, in Killingworth, Connecticut. She has three siblings and studied communications in college.
In 2013, she joined the New England Patriots cheerleading squad. Many people have long thought that's when she and her beau started getting to know one another. But Kostek insists that wasn't the case as cheerleaders and players are not allowed to have relationships with each other.
Kostek has co-hosted a number of programs on ABC, CBS, and Fox affiliate channels in New England. She also co-anchored WPRI-TV's The Rhode Show and radio shows on SiriusXM. She later decided to embark on a career in modeling and in 2019, landed on the cover of the Sports Illustrated Swimsuit Issue.
Are Gronkowski and Kostek engaged?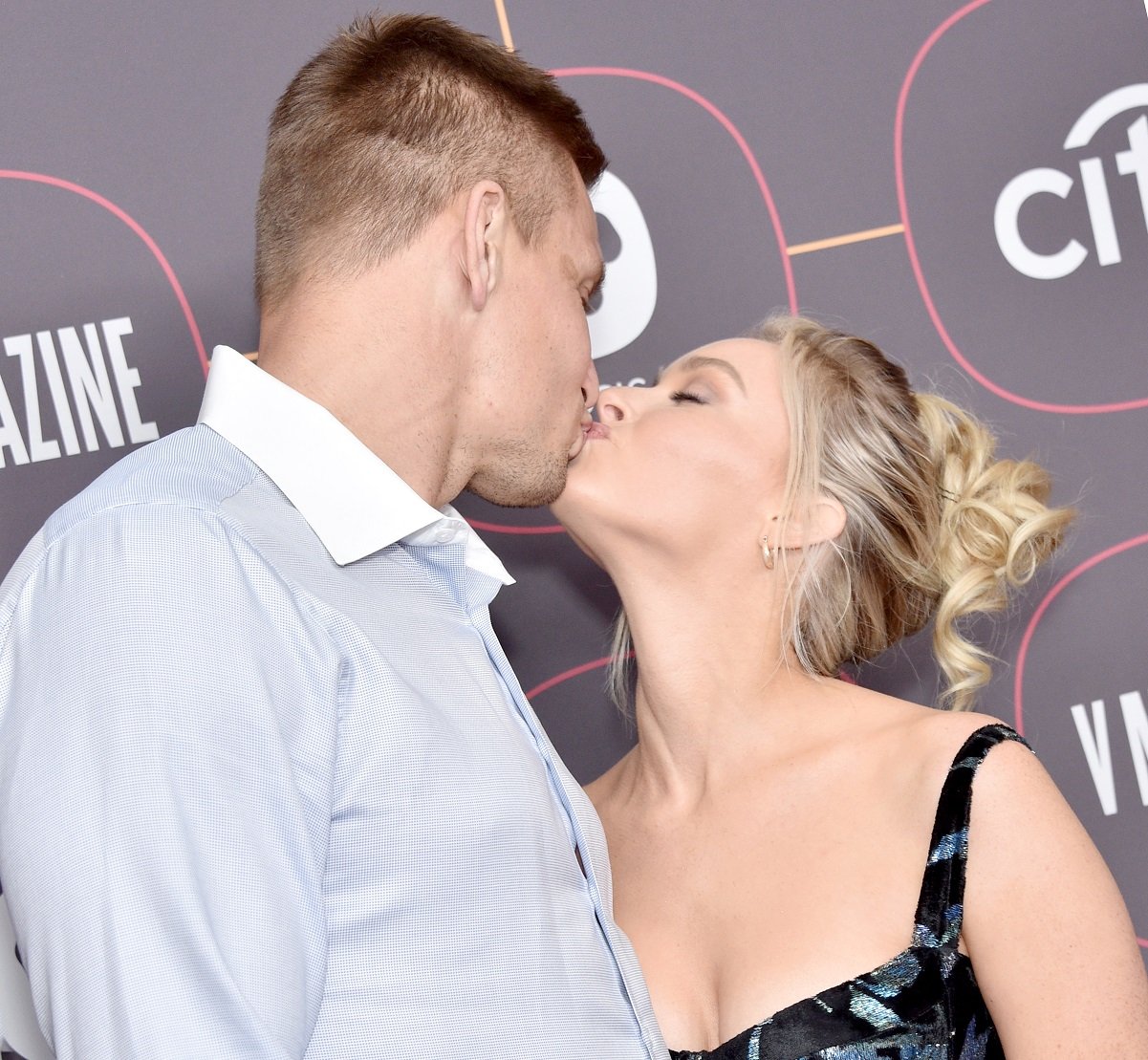 Fans are curious about the pair's relationship and if they are going to tie the knot. Well so far, there's no ring on Kostek's finger so it appears that Gronk hasn't popped the question.
However, the two have been going strong for years. The only time it was thought that there was any trouble in paradise was briefly in 2017 when it was reported that they took a break. But that didn't last long and soon the couple was back together. These days, Kostek has made it no secret via social media that she roots for the Tampa Bay Buccaneers.