How Old Is Ryan Seacrest and Is He Married?
Ryan Seacrest is one of the most recognizable hosts on TV and the radio. He is well-known for being the presenter of American Idol and New Year's Rockin' Eve as well as the host of several radio shows such as American Top 40. Additionally, Ryan Seacrest can also be seen every weekday on Live with Kelly and Ryan.
While many people are familiar with Ryan Seacrest's work, not everyone is aware of what goes on in his personal life. If you would like to know more about the iconic TV and radio personality, read on below to find out some facts about Ryan Seacrest.
How old is Ryan Seacrest?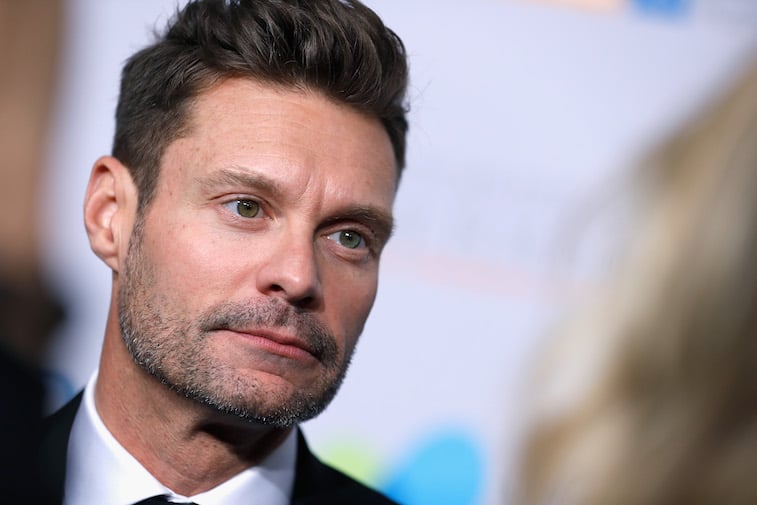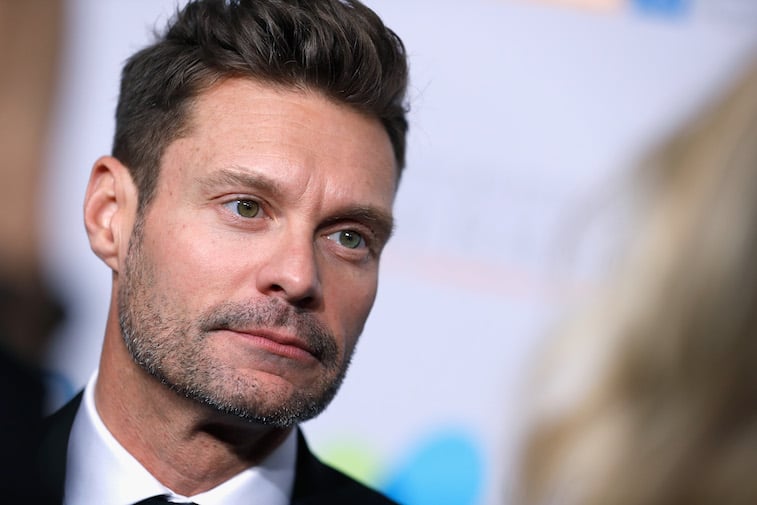 Ryan Seacrest was born on December 24, 1974, which means that he will turn 45 in 2019.
From a young age, Ryan Seacrest – who grew up in Atlanta, Georgia – already seemed to be destined for a career in showbiz. His mother revealed that, he liked to put up shows and play emcee around their home to the point where his talent shone like no other.
"People would call my answering machine just to listen to his voice," she said. "They thought I had a professional doing it."
When he was only 16 years old, Ryan Seacrest began interning at local radio stations. In the 1990's and early 2000's, after dropping out of college, Seacrest worked on several small TV shows as well as with a radio station in Los Angeles before landing his breakout gig on American Idol in 2002. His career picked up ever since and has not slowed down one bit.
Who has Ryan Seacrest dated?
In the 2000s, Ryan Seacrest had been linked to a few actresses, such as Teri Hatcher, Shana Wall, and Tiffani Thiessen. However, there was never any news about a serious relationship.
That all changed in 2010 when it was revealed that Seacrest had been seeing Julianne Hough. The two of them were together for three years before calling it quits in 2013. Reportedly, they did not have much time for each other because of their busy schedules.
A year later, Julianne Hough also shared more details about what was going on.
"Every relationship, there was nothing wrong or bad, but there was nothing right. I had one foot out because I didn't want to get hurt. And I didn't say what was on my mind because I didn't want to ruffle any feathers. I needed to be perfect."
But it's important to note that there is no bad blood between Ryan Seacrest and Julianne Hough. When Hough got married in 2017 to hockey player Brooks Laich, Seacrest talked about the joyful occasion on Live with Kelly and Ryan. "She looks stunning," he remarked. "And there's also a photo of her father, Bruce. I know this family and they are terrific people … super talented, she is, so congratulations, Julianne! Happy to see you happy."
Is Ryan Seacrest married?
Ryan Seacrest is currently not married. However, he was recently in a serious relationship that could have potentially resulted in a marriage.
In 2017, Ryan Seacrest began dating model Shayna Taylor. The couple moved in together not long afterwards and Taylor even appeared on Live with Kelly and Ryan a few times. Their relationship was actually on and off for a while. However, they eventually parted ways in February 2019.
According to a source who told People, Seacrest and Taylor broke up because they were not seeing eye to eye on where their relationship was going: "After three years together, Shayna wanted more out of the relationship. It felt like the natural next step for her. She was ready to get married, but Ryan wasn't there yet."
After his breakup with Shayna Taylor, Ryan Seacrest has not revealed whether he is single or seeing anyone new.