High-fashion model and daughter of a musical legend, Sofia Richie has definitely lived up to her famous family name.
Sofia Richie is already one of the most sought after models of this generation and now that she is also the girlfriend of Scott Disick, she is one of the most talked about celebrities today.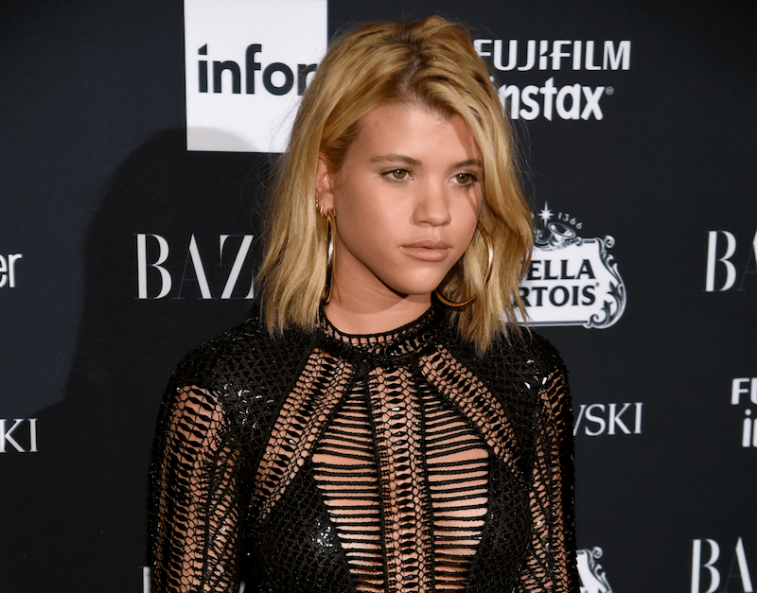 Richie has already accomplished so much at such a young age, but her career is just getting started!
She is the youngest child of music legend, Lionel Richie
Sofia Richie was born on August 24, 1998 to Lionel Richie and his second wife Diane Alexander.
The 20-year-old grew up in Los Angeles surrounded by some of the most influential people in the music industry.
Along with her father, Richie spent many times visiting her godfather, Michael Jackson, at his Neverland Ranch when she was a child. Sofia Richie also became close friends with Jackson's daughter, Paris.
Growing up in a musical family, Sofie Richie found her love for music early on.
At the age of five, Richie learned to sing and two years later, she learned how to play the piano.
Growing up, Sofie Richie took singing lessons from Beyoncé vocal coach and even worked alongside her brother-in-law, Joel Madden (Good Charlotte lead vocalist) in the studio.
After spending most of her teenage years on her music career, Sofia Richie found that the pressure to live up to her father's name in the music industry was too much and decided to step away from a music career.
Instead, Sofie Richie decided to put all of her energy into becoming a high-fashion model.
She starting modeling in her teens
Since she was 14-years-old, Sofia Richie has been modeling for well-known fashion brands and publications.
In 2012, Richie got her first modeling gig with a feature in Teen Vogue magazine.
A year later, Richie signed her first modeling contract with Los Angeles based swimwear company Mary Grace Swim.
In 2014, Sofia Richie began being featured in multiple different campaigns and advertisements after she signed with London-based modeling agency Select Model Management.
Since then, Richie has been spotted in campaigns for Tommy Hilfiger, Dolce & Gabbana, Chanel, Michael Kors, Material Girl, and many more.
She has also done spreads in publications such as Complex, Vanity Fair, ELLE, Billboard, Japan's VOGUE, etc.
She's been romantically linked to famous men
Over the years, Sofie Richie has been spotted spending time with many famous individuals but has only been romantically linked with a few.
In the summer of 2016, Richie was romantically linked to singer Justin Bieber for a few months. The two started off as friends and it had been revealed that their friendship blossomed into something more.
Since the two celebrities began being spotted in public together, many fans were outraged that Bieber was seeing someone so soon after his public breakup from Selena Gomez.
Fans were threatening Richie so much that Justin Bieber deleted his Instagram page in protest.
After a few months together, the singer decided to call it quits from Richie due to not wanting a relationship at the moment.
A source close to Bieber revealed at the time, 'They were never officially together, but more casual hanging out and having fun. It was super hot and heavy, and because Justin doesn't want a relationship right now, he wanted to cool things down. However, they were sure to add that 'It wasn't an intentional cool-off', but that 'it just sort of happened on its own."
In May 2017, Sofia Richie began dating dating Kourtney Kardashian's ex and the father of her three children, Scott Disick.
It is not certain how the two met but for the first few months of them dating, Richie and Disick kept their relationship under wraps. Four months later, the couple made their relationship Instagram official after Scott posted a few photos of him with Sofia Richie to his Instastories.
Though Disick is 15 years Richie's senior and Lionel Richie isn't too found of his youngest daughter dating such an older man, the couple is still going stronger than ever.
Scott Disick and Sofia Richie have been spotted on many occasions packing on the PDA while on vacation or just strolling around Los Angeles.
It has been said that Disick and Richie are very serious about each other and see a bright future together.