How Old Is Tracy Morgan and How Many Times Has He Been Married?
Actor and comedian Tracy Morgan is best known for his run on Saturday Night Live and playing the character Tracy Jordan on the television series 30 Rock. Morgan has also starred in a number of films and done work as a voice actor, but in 2014 his name was in the news for something that had nothing to do with his career.
The comedic actor was involved in a horrific accident in New Jersey when the vehicle he was traveling in was struck by a tractor-trailer. The accident resulted in a six-car crash and killed Morgan's friend and fellow comedian, James McNair. As for Morgan, he was seriously injured and in a coma for two weeks. He also suffered a broken nose, a broken femur, and several broken ribs.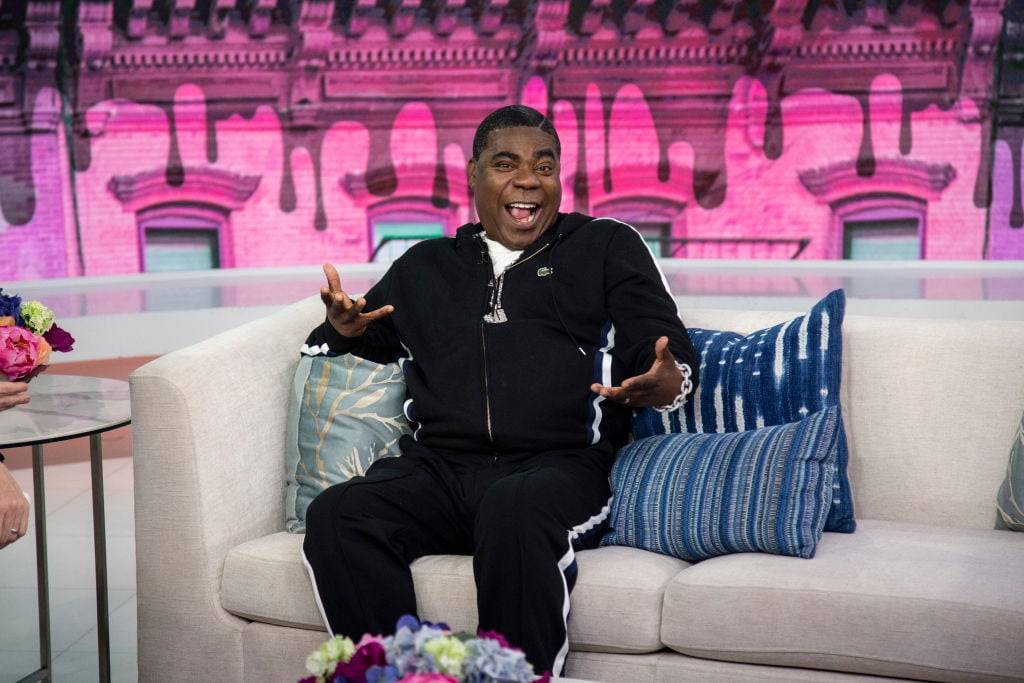 Since the accident Morgan said he is a changed man.
"My need to help others and my need to love others, that's what has changed. I know it has," he said via People. "Me as a person changed."
In July 2019, Morgan was tapped to host the ESPY Awards and revealed that he wanted to do it to help fight cancer. The ESPYS raises awareness and funds for the V Foundation for Cancer Research.
Here's more about Morgan including his age, how many times he's been married, and how many children he has.
Tracy Morgan's age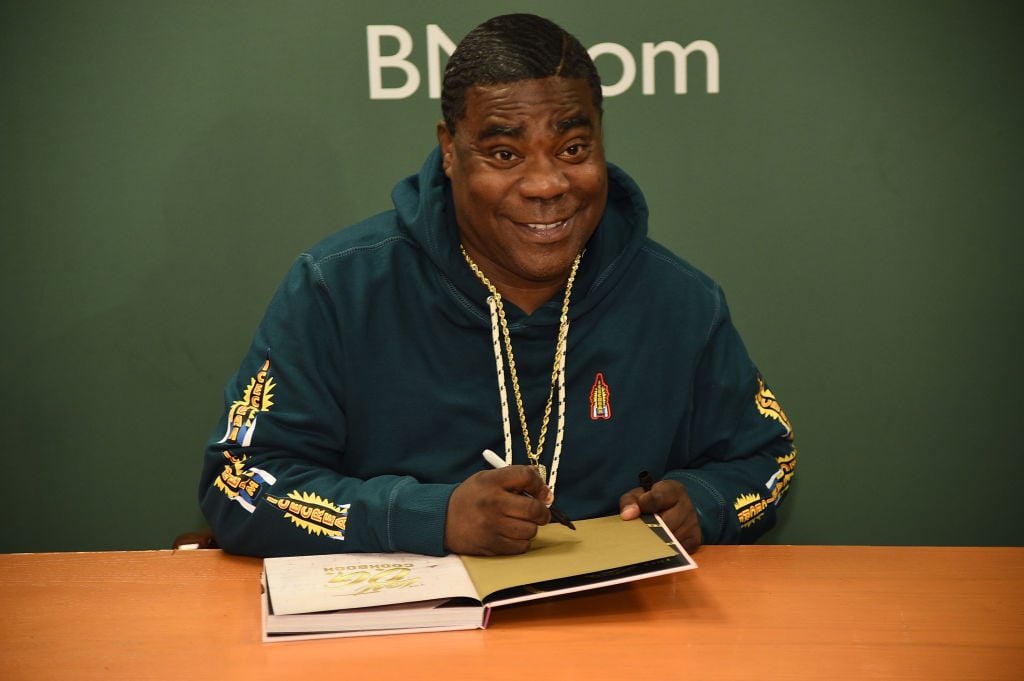 Morgan was born on Nov. 10, 1968, in the Bronx borough of New York City to parents Alicia and Jimmy Morgan.
The actor's father was a recovering heroin addict and fought in the Vietnam War. He named his son "Tracy" after his friend who was killed in combat.
When Morgan was 17, he learned that his dad has contracted AIDS through the use of hypodermic needles. He dropped out of high school to care for him. Jimmy died in November 1987.
How many times Morgan has been married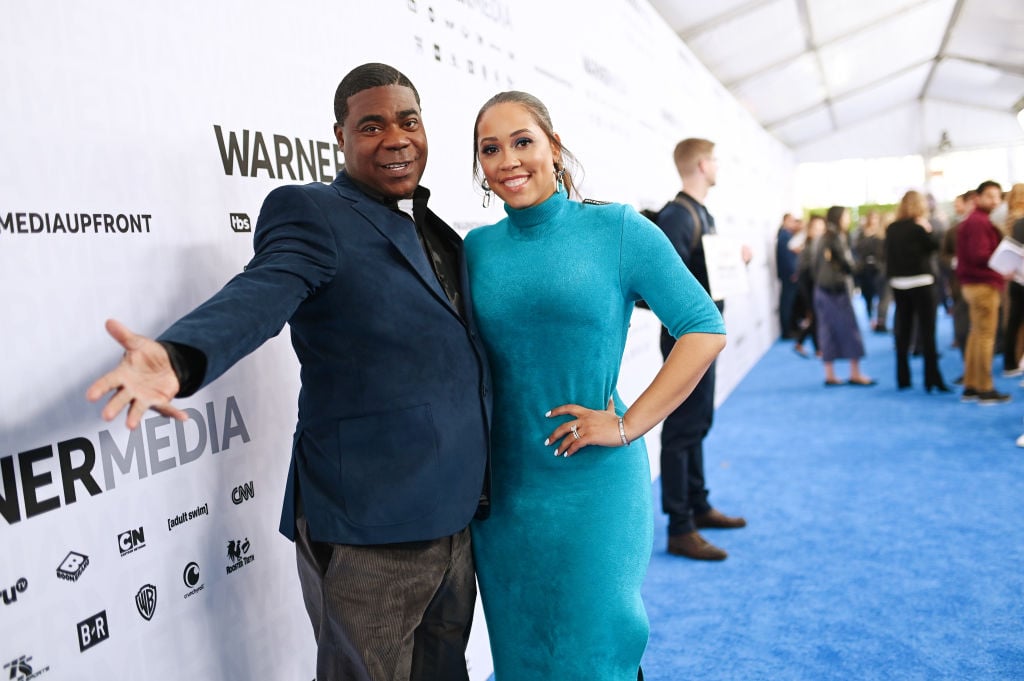 The same year his father passed away, Morgan married his high school sweetheart, Sabina. In 2009, the comedian filed for divorce after they had already been separated for a number of years.
In 2011, Morgan announced that he was engaged to Megan Wollover. The couple wed on Aug. 23, 2015, which was 14 months after his tragic accident. The 30 Rock star was determined to recover and walk down the aisle on the big day.
"I don't want to walk my wife down the aisle with a cane or in a wheelchair," Morgan said. "So I had to go hard with the therapy, I had to get better. There was no ifs, ands or buts about it."
How many kids he has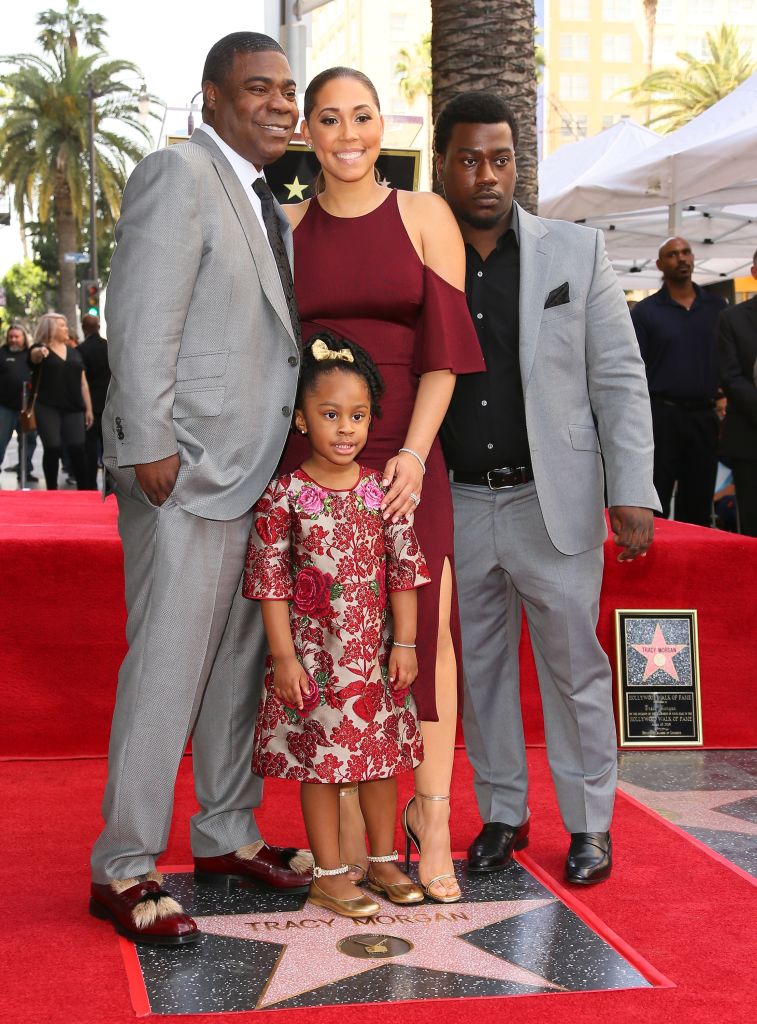 Morgan has four children.
His three sons are from his first marriage to Sabina. Their oldest Gitrid was born in 1986, followed by Malcolm in 1988, and Tracy Jr. in 1992.
Morgan and Wollover had their first child together, a daughter named Maven Sonae, on July 2, 2013.
Check out Showbiz Cheat Sheet on Facebook!