How Old Is 'What Lies Below' Star Ema Horvath?
What Lies Below is trending on Netflix's top 10 list. The movie stars Ema Horvath as Liberty Wells. She plays a teen in the film, but how old is Horvath in real life?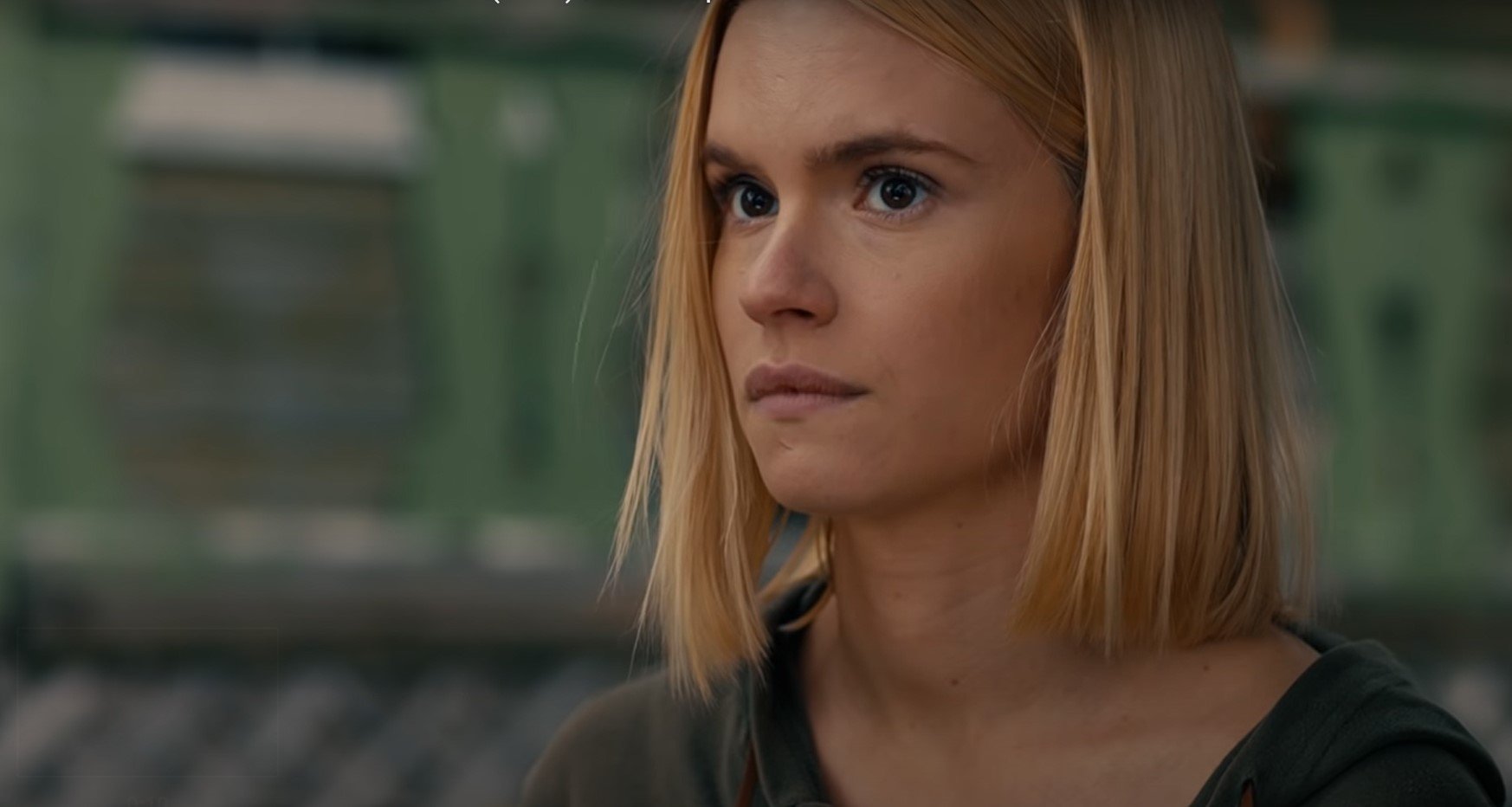 What is Ema Horvath's age?
Horvath may play an angsty teen in What Lies Below, but she's much older than her character. The actor was born in 1994, making her 27-years-old in 2021. 
After attending art school in Michigan, Horvath studied English at Harvard University. When talking to The Harvard Crimson in 2015, the actor revealed that she started acting at age five and entered an acting conservatory after high school. 
She admitted she applied to Harvard as a "joke." But upon admission, she knew she wanted to make the best of her experience there. 
Horvath is passionate about acting. But like What Lies Below, she enjoys playing characters that are very different from herself. 
"I'm often typecast as the weirdo," Horvath said. "I don't want to play myself. Whenever a part is too close to my life, I'm like, what's the point?"
What else has Ema Horvath been in?
Horvath has appeared in a handful of films over the years. In 2017, she starred in the horror flick, Like. Share. Follow. opposite The Flash star Keiynan Lonsdale. 
In 2019, she played Auna Rue in the supernatural thriller, The Gallows Act II. The same year, she was featured in another horror film, The Mortuary Collection, as a monstrous woman named Sandra. In 2020, Horvath appeared in the Quibi series Don't Look Deeper as Jenny. 
She's in the upcoming 'Lord of the Rings' series
Horvath will star in the highly anticipated Lord of the Rings series, which is being created for Amazon. The actor hasn't dished much about her role, but she considers herself lucky to be a part of J.R R.. Tolkien's on-screen world.
"I've been reading so many obscure books of [Tolkein]," Horvath told A Movie Guy. "I feel like the luckiest actor alive be like a small part of this show. If I'm honest, I didn't know a lot about Lord of the Rings when I auditioned. It's been lovely [in just that its] world is so massive."
Production on the new Lord of the Rings series is currently underway in New Zealand. The show will serve as a prequel to The Fellowship of the Ring, following the events leading up to Frodo Baggins's epic journey to Mordor. 
Other notable cast members include Robert Aramayo, Nazanin Boniadi, Owain Arthur, and Cynthia Addai-Robinson. Amazon has not released a premiere date for Lord of the Rings. 
But it is a large-scale production that is filming during the pandemic. So fans may not get to see Horvath in her Tolkien-inspired role until 2022.  
For now, viewers can catch the actor in What Lies Below. The sci-fi thriller is currently streaming on Netflix.