How Old is Woody Allen's Wife, Soon-Yi Previn, and How Many Children Do They Have?
How filmmaker Woody Allen met and fell in love with his wife, Soon-Yi Previn, is far from any typical love story. In fact, their relationship it's one of the most controversial to ever play out in the public eye.
In September 2018, the usually quiet Previn did an explosive interview with Vulture about her adopted mother, actress Mia Farrow, and her marriage to the Oscar-winning director. Following her comments and given these times of the powerful #MeToo movement, questions about Previn have been raised.
Here's more on that and the controversy that surrounds them.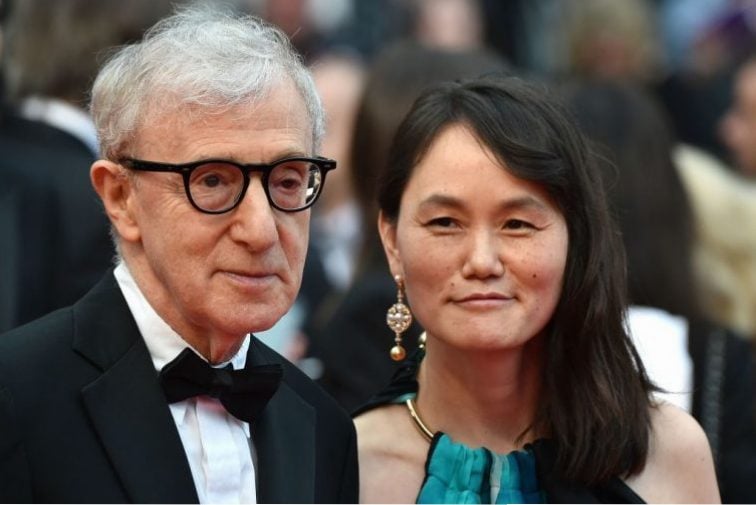 The controversy
Allen began dating Farrow in 1980. When the two met, Farrow had biological children from her marriage to composer André Previn as well as three adopted daughters including Soon-Yi who they adopted from Korea.
During the 12 years she and Allen were together he had a relationship with Farrow and adopted Korean daughter. Farrow allegedly became aware of the affair when she found nude photographs of Previn in Allen's home. That resulted in a nasty fight and they broke up.
When news of the taboo affair broke, Previn defended her relationship with Allen telling Newsweek that she was not some "little underage flower who was raped, molested, and spoiled by some evil stepfather." She maintained that she was "a psychology major at college who fell for a man who happens to be the ex-boyfriend of Mia."
Allegations against Farrow
In her interview with Vulture, Previn described the household she grew up in as volatile and accused her adopted mother of physically abusing her because she had a bit of a learning disability which frustrated Farrow.
"She tried to teach me the alphabet with those wooden blocks. If I didn't get them right, sometimes she'd throw them at me or down on the floor," Previn said. "Mia used to write words on my arm, which was humiliating, so I'd always wear long-sleeved shirts. She would also tip me upside down, holding me by my feet, to get the blood to drain to my head. Because she thought — or she read it, God knows where she came up with the notion — that blood going to my head would make me smarter or something."
A spokesperson for Farrow has denied Previn's claims.
Allen and Previn's age difference
Of course, given the unusual dynamic, Allen and Previn have a rather large age difference.
She was born in 1970 and is 35 years his junior. They began their romantic relationship when she was about 21 and he was 57. The two were married in Italy in 1997. Previn is his third wife.
They have two adopted children
Allen and Previn have two adopted daughters together Bechet Dumaine and Manzie Tio. Each of the girls chose to live their lives out of the spotlight.
Allen also has three other children with Farrow. An adopted son, Moses, who claims he was physically abused by the actress, and an adopted daughter, Dylan, who claims she was sexually abused by the director. Allen and Farrow's biological child is Satchel O'Sullivan "Ronan" Farrow. Ronan is the journalist whose published articles in The New Yorker helped unearth the sexual abuse allegations against Harvey Weinstein, Eric Schneiderman, and Les Moonves.
Read more: How Les Moonves Met His Wife, Julie Chen
Check out The Cheat Sheet on Facebook!