How Old Was Kate Hudson in 'Almost Famous'?
How old was Kate Hudson in 'Almost Famous'? Learn about the movie in which she portrayed Penny Lane.
The daughter of Hollywood legend Goldie Hawn, Kate Hudson has made a name for herself in her own right with movies such as How to Lose a Guy in 10 Days and Alex and Emma. It almost seems as if there isn't a character that she can't play, and whenever the news breaks that she is working on a new film, fans know that it is certain to be an instant hit. Hudson has been in the spotlight for a number of decades now, and her classic good looks combined with her extensive fitness routine keep her looking amazing no matter what.
The actress has been known to dabble in different things, and aside from starring in movies, she is an accomplished author and entrepreneur. Hudson has been a household name for so long that many people don't even stop to think about how young she was when she got her breakout role. Let's talk about how old Kate Hudson was in the movie Almost Famous.
Kate Hudson starred as Penny Lane in 'Almost Famous'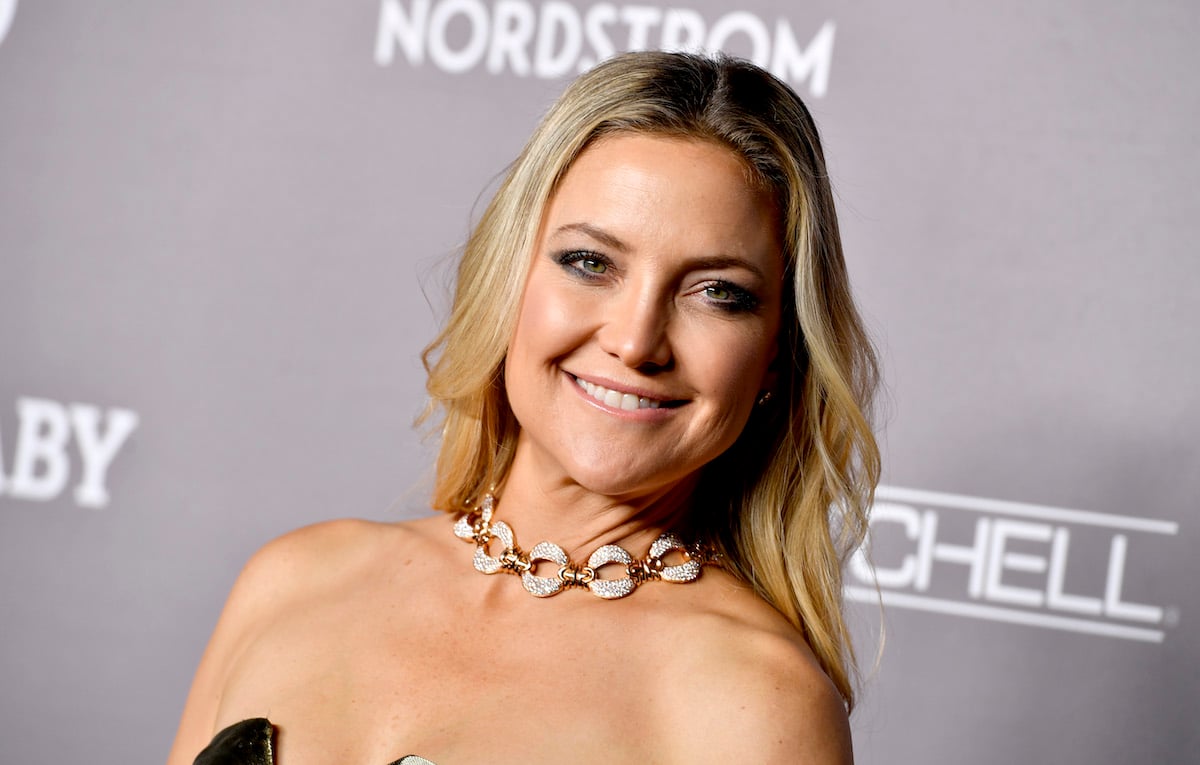 The film Almost Famous first debuted in the year 2000, and it's one of the best-known movies in recent history. Hudson stars as Penny Lane, whom Shmoop describes as the movie's most iconic character. The film tells the story of a teenage boy named William who is vying for the chance to write a story about a rock band for Rolling Stone — and although many might think that Hudson's character Lane is a groupie, she is actually anything but. In fact, Lane and her circle of friends are self-described not as "groupies" but "Band-Aids." The flick is somewhat of an autobiography, as it is roughly based on the director's own experiences.
After four auditions, Hudson was able to land the part of Lane, and it is pretty safe to say that she was a perfect choice! Hudson was able to portray the hardworking and ambitious, someone who is easy-going but still determined, and it came to no surprise to fans that William fell in love with Lane by the end of the movie.
Kate Hudson won a Golden Globe for her work in 'Almost Famous'
Actors and actresses who are trying to make a name for themselves often face a tough road — one less-than-stellar performance can be met with devastating reviews. We all know that this was certainly not the case with Hudson's performance in Almost Famous, especially given that the role earned her an Oscar nomination and truly helped put her on the map. Although Vanity Fair reports that the actress didn't win, according to E! Online, the movie received excellent reviews, and she did win a Golden Globe Award for her work in the movie.
How old was Kate Hudson in 'Almost Famous'?
In the early 2000s, Hudson seemed mature beyond her years, which is why many fans are surprised to learn that she was only 19 when she appeared in the film. According to Heyalma, she was already well on her way to stardom, having appeared in films such as 1998's Desert Blue and the romantic comedy 200 Cigarettes. Following the success of Almost Famous, Hudson's career continued to prosper, and she gave delightful performances in films such as Raising Helen, The Skeleton Key, My Best Friend's Girl, and many more.
According to BuzzFeedNews, she is also one of the co-founders of the hugely popular sportswear line, Fabletics, proving that acting is only one of her many talents. We can't wait to see what the future holds for the hardworking mother of three as she continues on her amazing journey.