How Old Is Kim Kardashian West? Famous Birthdays for October 2021
It's officially spooky season which means all the October babies are gearing up for another birthday celebration. Kim Kardashian West is among the stars who have a fall birthday, but she's not the only one. Here's a look at a few other notable A-listers who'll get to commemorate another trip around the sun in the coming weeks.
The life and career of Kim Kardashian West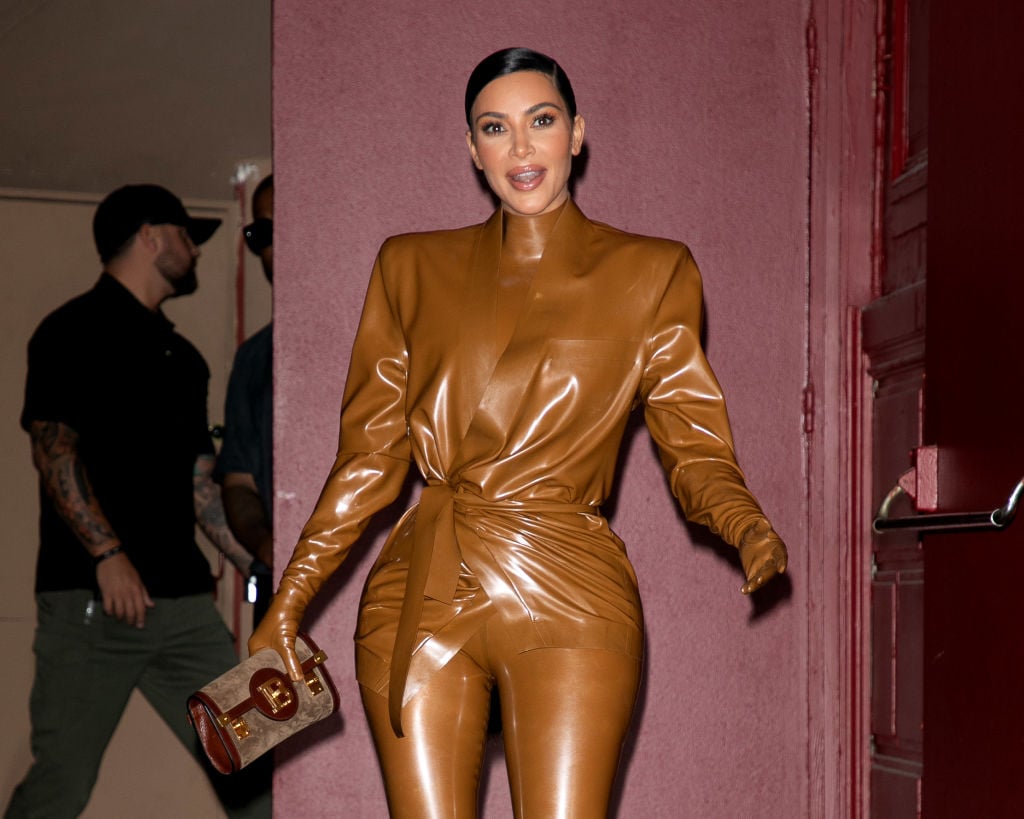 Reality TV and business mogul Kim Kardashian West is the second oldest child of the Kardashian/Jenner clan. As a child, the star attended church with her tight-knit family on Sundays, and by the time her father — famed attorney Robert Kardashian — died, it was up to her and her siblings to drive the family business ventures.
Kardashian West got her "big break" through socialite Paris Hilton when she appeared on Hilton's reality show The Simple Life. Kardashian West worked as Hilton's stylist before catapulting to fame following the unfortunate exposure of a leaked sex tape with former boyfriend Ray J.
All the attention helped launch Keeping Up With the Kardashians, which premiered on E! in 2007. Offers came pouring in for the star. A Playboy spread, Dancing With the Stars spot, movie cameos, and more, helped Kardashian West build her brand. Now, the advocate and spokesperson is worth an estimated $1 billion.
On Oct. 21 of last year, the mother of four celebrated her milestone 40th birthday, which means her 41st is coming up fast. Who else has a birthday this month?
Other celebrities born in October
Kardashian West isn't the only birthday girl this month. On Oct. 2, Live! With Kelly and Ryan host, Kelly Ripa turned 51. Her longtime love, Riverdale star Mark Consuelos posted a touching tribute on Instagram .
"Happy Birthday to my best friend, lover, confidant. My dance partner in life..My forever girl," Mark wrote. "For all the important days we've missed being together over many years, I'm so grateful to spend this special day with you. I love you, Happy Birthday amore', M."
A day later, singer Gwen Stefani celebrated her 52nd birthday. Her newlywed husband Blake Shelton also penned a sweet Instagram post.
"Happy birthday to my better half.. my WIFE!!!! I love you." To which Stefani commented, "love u x."
Mare of Easttown star Kate Winslet has an Oct. 5 coming up where she'll turn 46, while mega-celeb Matt Damon closes out the workweek with an Oct. 8 birthday. He'll turn 51 which is two years older than his BFF Ben Affleck who celebrated his 49th in August.
Here are a few other celebrities with October birthdays
Kardashian West isn't the only big star celebrating this month. A lot of Hollywood's finest will grab a sheet cake and balloons for an October birthday, including:
Oct. 9: Scott Bakula will turn 67.
Oct. 10: Mario Lopez will turn 48.
Oct. 12: Hugh Jackman will turn 53.
Oct. 13: Sacha Baron Cohen will turn 50.
Oct. 17: Marshall "Eminem" Mathers will turn 49.
Oct. 18: Zac Efron will turn 34.
Oct. 20: Snoop Dogg will turn 50.
Oct. 23: Ryan Reynolds will turn 45.
Oct. 25: Katy Perry will turn 37.
Oct. 26: Hillary Clinton will turn 74.
Oct. 28: Julia Roberts will trun 54.
Oct. 31: Willow Smith will turn 21.