How Old Was Elizabeth Olsen in 'Full House'?
Long before she starred in the Marvel Cinematic Universe, Elizabeth Olsen made an appearance in Full House. Her older sisters, Mary-Kate and Ashley Olsen, starred in the hit ABC sitcom for all eight seasons. How old was Elizabeth Olsen during Full House, and what does she remember from that time?
Elizabeth Olsen's sisters Mary-Kate and Ashley Olsen starred in 'Full House'
Mary-Kate and Ashley Olsen (aka the Olsen twins) were cast as babies in Full House. They shared the role of Michelle Tanner, the youngest daughter of the recently widowed Danny Tanner. Along with their big sisters, they're raised by their dad, Uncle Jesse, and family friend Joey in San Francisco.
As the series progressed, the Olsen twins continued to split screentime. But they also branched out on their own, founding a media empire. Before graduating to feature-length movies and their own TV shows, they released a series of direct-to-video short films, where their younger sister occasionally joined them.
She went on to star in the Marvel Cinematic Universe
Aside from her appearances alongside her big sisters, Elizabeth Olsen's child acting career was limited. However, after growing up and attending NYU's Tisch School of Arts she entered the world of acting on her terms, making headlines as the star of the indie drama Martha Marcy May Marlene.
From there, Olsen began to rack up credits. She continued to act in independent films such as Ingrid Goes West and Kill Your Darlings. But most audiences know her for portraying Wanda Maximoff in the MCU. Following films like Avengers: Infinity War, she starred in the Disney+ Marvel series WandaVision.
Olsen recalls her 'earliest memories' from the 'Full House' set
Before she began acting herself, Olsen spent time on the Full House set. "It's kind of like my earliest memories," she told Sirius XM in 2021. "There are four kids (including an older brother, Trent Olsen) in our family. Two of them were working. And after school, when I would get picked up, I would just go to set."
Though Olsen says she recalls "mostly craft services and waiting in dressing rooms," she does have one distinct memory about the filming itself. " I remember the Fridays. I remember the audience was there." She continued, "I don't have too many specific memories because I was so young."
How old was Elizabeth Olsen when she appeared in 'Full House'?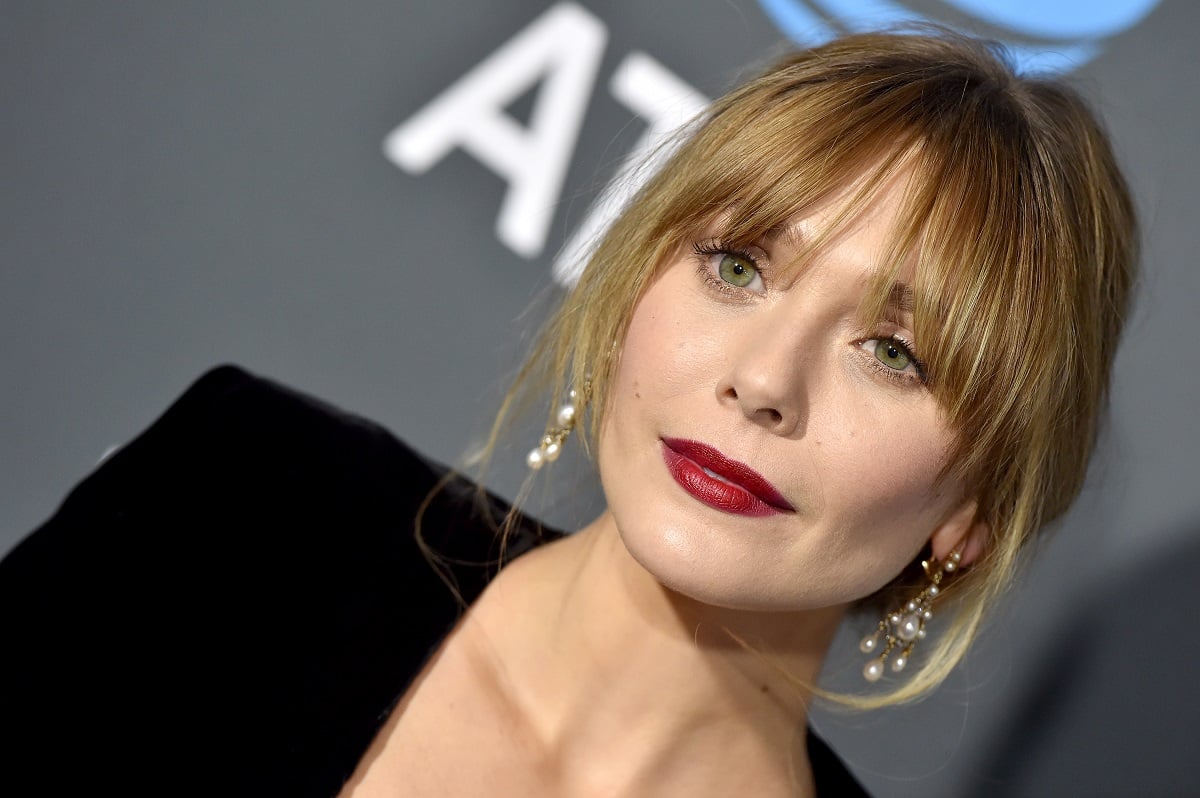 Because the Olsen twins quit acting years ago, they didn't appear in the revival series Fuller House, which completed its six-season run on Netflix in 2020. Many fans thought Elizabeth Olsen should take their place as Michelle Tanner, but that didn't transpire, either.
The younger Olsen did sort of appear in Full House. According to IMDb, she showed up in the series finale, "Michelle Rides Again: Part 2." However, viewers can't see her in the version on Hulu. She and Trent presented their sisters with flowers during the curtain call. At the time, it aired, Olsen was six years old.