How Old Was Khloé Kardashian When She Had Her First Kiss?
Khloé Kardashian opened up about starting to have intimate moments at a significant time in her life. 
The Keeping Up With the Kardashians star has been transparent about many parts of her life. Viewers of the show followed Kardashian during her DUI arrest, her marriage to Lamar Odom, and her motherhood journey with her daughter, True Thompson. Kardashian welcomed True alongside her ex-boyfriend, Tristan Thompson, in April 2018.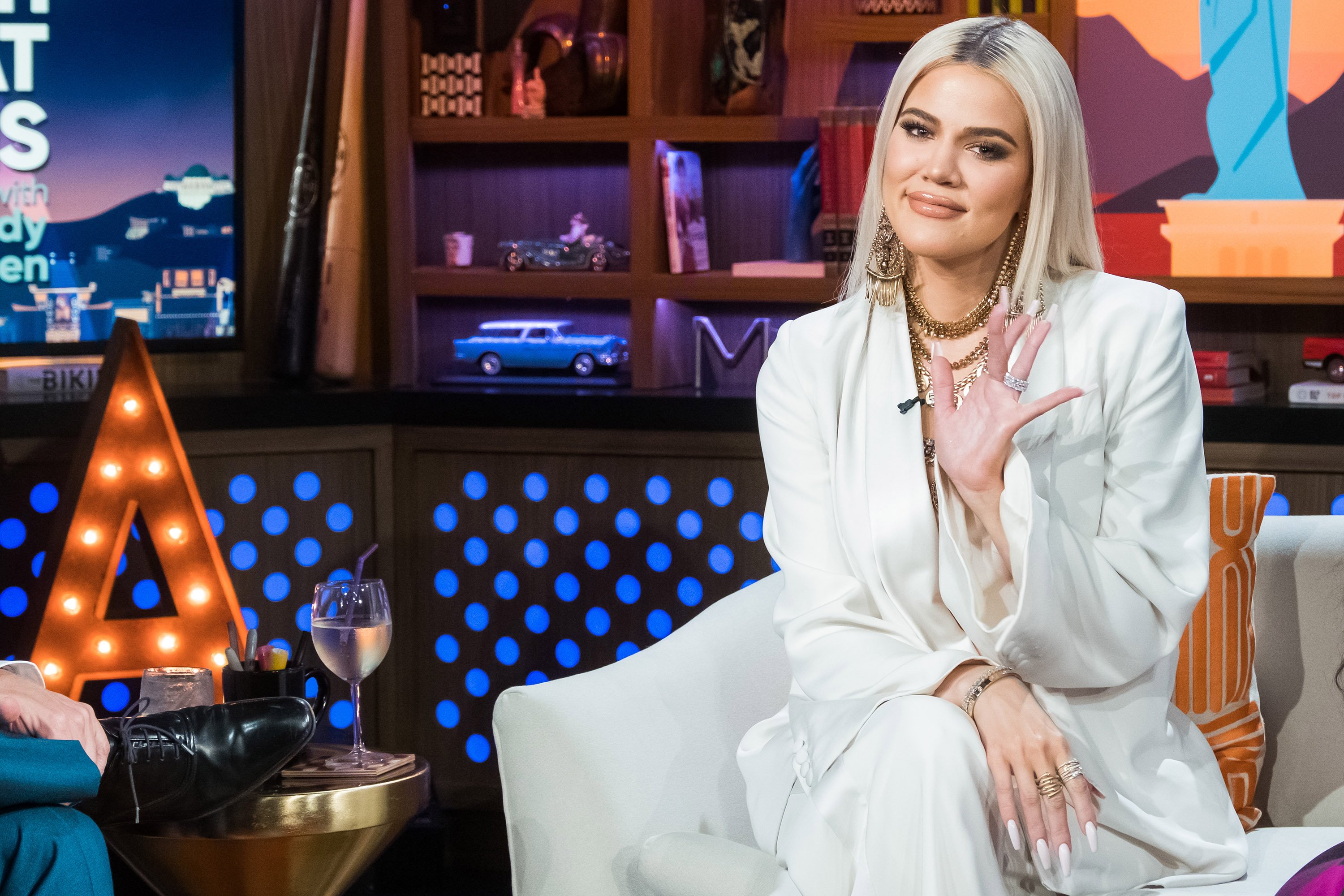 Khloé Kardashian had her first kiss before she was in high school
In April 2016, Kardashian interacted with her fans on her former website and app, per People. During the segment, the Revenge Body star dished about growing up and the lessons she learned about love along the way. Kardashian revealed to her fans when the reality star experienced her first kiss and said it happened when she was away from home.
RELATED: Why Lamar Odom's Ex Is 'Happy' Khloé Kardashian Has Her 'Beautiful Daughter' True Thompson
Although she wasn't clear what age she was at the kiss, Kardashian had not yet enrolled in high school when it occurred. 
"It was on a family vacation in Hawaii when I was 12 or 13," Kardashian shared. "The teenagers were allowed to be out until 10 p.m., and we were in an arcade where the hotel kids hung out. I remember I kissed some guy there, and I thought I was so cool and so grown. I don't remember the boy, and I can't tell you anything else about the experience."
Kardashian also said she only had her first kiss at that time due to peer pressure. The mother of one said a family friend who she described as "very fast" thought it would be a good idea for Kardashian to kiss the boy, which Kardashian obliged.
"I only did it because I was with her. I lied and was like, 'I've totally done that before!' But I hadn't, LOL!" Kardashian admitted. 
Khloé Kardashian lost her virginity at 15 and described the experience as 'weird'
Although her first kiss's details are still blurry, Kardashian vividly recalls her first time having sex. Kardashian shared that she lost her virginity in high school and that her partner was older and more experienced than she was. Kardashian detailed the experience on her app and said it wasn't what she expected it to be. 
"It's not funny to lose your virginity! It's weird, and you're scared, and it hurts, and you don't know what will happen," Kardashian said. "I don't really remember it hurting, but I do remember that I just wanted to get it over with. You definitely don't have an orgasm your first time. I didn't for the first few years!"
Khloé Kardashian says her father, Robert Kardashian Sr., helped her through her first major breakup
Ever since Keeping Up With the Kardashians aired in 2007, Kardashian and her sisters' love lives have displayed on the camera. In 2009, viewers watched as Kardashian married Odom after 30 days of knowing each other. The pair divorced in 2016, and Kardashian moved on to Thompson. Although the couple had True and were seemingly in love, they ended their relationship in 2019 after Thompson kissed a former family friend, Jordyn Woods. 
While Kardashian has experienced heartbreak publicly, she said her first real breakup happened before her fame. Kardashian said she traveled from LA to Atlanta to move with her boyfriend at the time, but said he broke up with her via voicemail. Kardashian was 17-years-old and recalled not having any money or resources to get back to LA.
With no one to turn to, Kardashian called her father, Robert Sr., who paid for her to stay in a hotel overnight and fly back to LA the next day. Kardashian said her father never mentioned the situation again, even though he previously advised her not to go to Atlanta. 
"My dad and I never, ever talked about it again," Kardashian said. "He knew how heartbroken and embarrassed I was, and I'm so thankful that he never said, 'I told you so.'"