How Old Was Taylor Swift When She Signed Her First Record Deal?
There isn't any arguing that Taylor Swift is the most talked about music star of the 2010s, even if she wisely takes breaks to avoid having her name being overexposed. Even if this happens anyway during her comebacks, Taylor Swift has been producing some great music in recent years. Despite going pop, we forget she was originally a country artist when her career began.
It really hasn't been long since Swift hit the music scene. Considering she's accomplished more in her career before age 30 than most other artists, her early days are almost a blur now.
Just how old was Taylor when she signed her first music deal? She was younger than you remember.
Swift's early love of musical theater and country music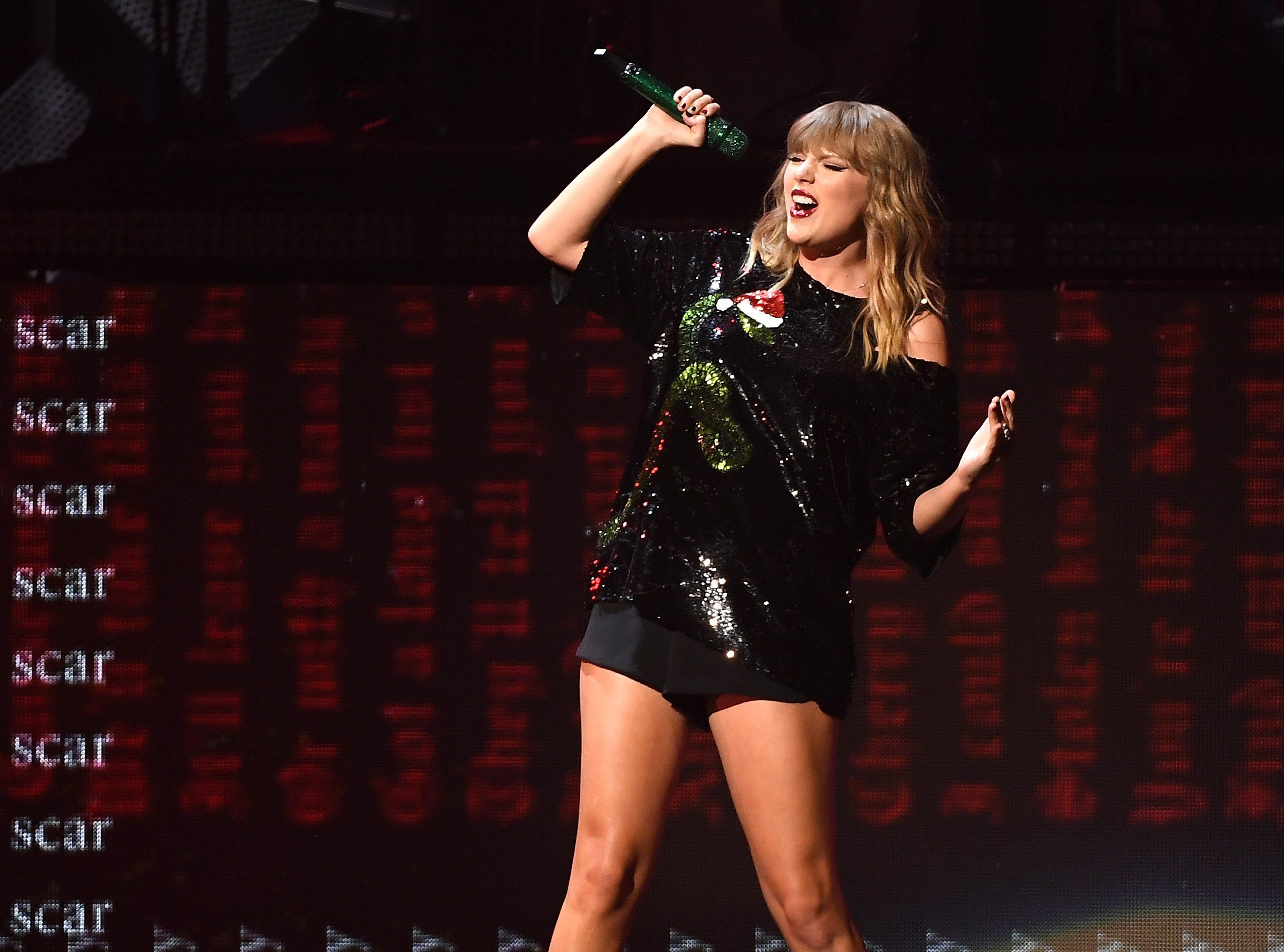 While still living in her native Pennsylvania, Swift grew to appreciate musical theater and country before even turning 10 years old. She even performed in some local stage musicals through Berks Youth Theatre Academy. About a year later, she sensed country music was more her calling.
Shania Twain is cited as her biggest influence at the time. While Swift visited NYC for vocal lessons, she already knew before age 12 going to Nashville would be where she could make it in country music. Swift may also have indirectly learned from Twain how to incorporate personal relationships into songwriting.
It's obvious Swift was a bit advanced for her years and mapped out a strategy for success. Her parents were also heavily involved in doing grassroots marketing to get their daughter's name out there.
Combining modeling with music
Once in Nashville, Swift began to work with various music professionals to help build skills so she could stand out. She eventually found herself doing some modeling for Abercrombie & Fitch, including having one of her own songs on a CD produced through Maybelline. An artist development deal ensued through RCA, all before she was 14.
Despite working with famous songwriting developer Liz Rose in creating original songs, Swift's destiny would switch to a different record label rather than RCA.
Signing with Big Machine Records
The connection to Swift signing with a big-name label was through Scott Borchetta who worked for DreamWorks Records. Once he announced he was starting his own label called Big Machine Records, Swift was convinced this was the right direction.
At the age of 16, she was about to work for a fledgling yet promising label her family invested in, plus enjoy creative freedom creating her first album.
Her debut album Taylor Swift released in 2006 before she turned 17. You may remember those early singles that took her into the stratosphere, all under a country niche. One of those was the single Tim McGraw.
Some music execs criticized the idea of signing such a young girl with little proven experience. Yet, Swift tapped into a teen market for country record executives had overlooked.
Creating drama through her songs
https://twitter.com/taylorswift13/with_replies
Thanks so much for all the birthday wishes! Today I finally get to show you something we've been working on for a while… the trailer for the Reputation Stadium Tour! The entire concert film will premiere on @Netflix at 12:01AM PT December 31. pic.twitter.com/ZL3Kx2OUx8

— Taylor Swift (@taylorswift13) December 13, 2018
"All Too Well" was never a single, and it always blows my mind that it is consistently one of the loudest songs the crowd sings when I play it. Moments like this defined the Reputation Stadium Tour for me, and I can't wait for you to see it in full starting at 12:01 AM 12/31 PST pic.twitter.com/wgcV3oumje

— Taylor Swift (@taylorswift13) December 29, 2018
We've covered a lot of the celebrity feuds and scandals Swift has instigated throughout her career, mostly through her transparent and almost autobiographical songs. As you can see, it all started from the nurturing of her songwriting talent in those early days as a teen.
Looking back, it's a bit breathtaking Swift had two hit albums before she even hit 20. Before hitting 30, she's managed to keep herself relevant by switching to pop and maintaining a strong presence on social media. Recently, she's used her Twitter account to promote a new Netflix concert, thank her fans for their birthday wishes, and to discuss some of her favorite songs on her tours.
We also give her credit for some positive things, like fighting for the rights of musicians relying on income from streaming outlets like Spotify.
If you can say some musicians don't learn enough about the business until their 20s or 30s, Swift prepared herself by age 15 to navigate a constantly evolving music industry.