How Old Was Tupac Shakur When He Was Murdered and What Were His Last Words?
It's been more than two decades since Tupac Shakur was gunned down in a drive-by shooting in Las Vegas. But even today the rapper's tragic passing raises plenty of questions.
Some of the events that occurred that fateful evening are clear though and Pac's reaction to it all has been revealed by the person who arrived on the scene first. Here's what Tupac said the last time he spoke to anyone and how old the rap superstar was when he died.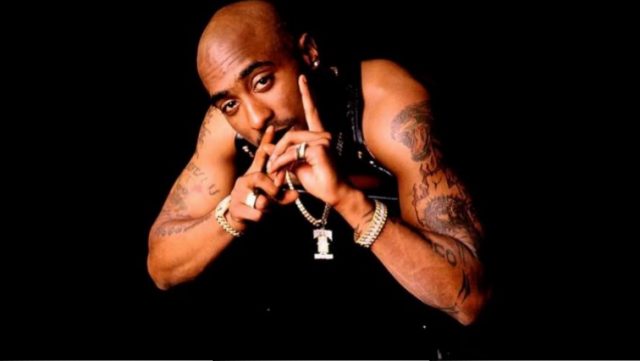 What happened the night Tupac was shot
On Sept. 7, 1996, Tupac attended the Mike Tyson vs. Bruce Seldon boxing match at the MGM Grand Casino. The "California Love" artist took in the fight with then Death Row Records head Suge Knight.
Later that night, Pac was involved in a brawl with Compton Crip member Orlando Anderson after one of Knight's associates claimed that Anderson tried to steal his Death Row Records medallion. The incident, which was caught on MGM's surveillance footage, was broken up by the casino's security.
Following the scuffle, Tupac and Knight headed to a nightclub but as they sat in Knight's car at a red light on East Flamingo Road a white Cadillac pulled up next to them and fired several shots into the vehicle.
Tupac was hit in his chest, arm, and leg.
Tupac's last words and age when he died
Retired sergeant with the Las Vegas Metropolitan Police Department, Chris Carroll, was one of the first officers to arrive on the scene. He said he pulled Tupac from the car and asked who shot him.
"I grabbed him with my left arm, and he falls into me," Carroll told Vegas Seven during an interview in 2014. "He's covered with blood, and I immediately notice that the guy's got a ton of gold on — a necklace and other jewelry — and all of the gold is covered in blood … I didn't realize that this is Tupac Shakur."
Carroll recalled that the victim "looked at me and he took a breath to get the words out, and he opened his mouth, and I thought I was actually going to get some cooperation. And then the words came out: 'F**k you.' After that, he started gurgling and slipping out of consciousness."
Tupac was transported to the University Medical Center of Southern Nevada and on Sept. 13, six days after the shooting, he died from his injuries. The rapper was 25 years old.
Over the years, some police sources have claimed that the shooting was revenge for the brawl with Anderson inside MGM.
"It was simple retaliation: you mess with one of ours, we will mess with one of yours," one source explained. "If Orlando had never been jumped in the hotel, they never would have killed Tupac that night."
Anderson died in an unrelated shooting in 1998.
No one has ever been charged with Tupac's murder and to this day the case remains unsolved.
Read more: What Was Tupac Shakur's Net Worth At the Time of His Death?