How Old Was Will Smith in 'The Fresh Prince of Bel-Air'?
Will Smith last year celebrated his golden anniversary, otherwise known as his 50th birthday. That will make certain people near his age feel older than that. To them, it seems not all that long ago that Smith was rapping with DJ Jazzy Jeff about how "Parents Just Don't Understand."
In that breakout hit, Smith's character was 16, although in 1988 Smith was actually about 20. He and DJ Jazzy Jeff scored an even bigger success with "Summertime" in 1991. By that time, he had already landed the title role of The Fresh Prince of Bel-Air, which TV screens in 1990 when Smith was 22.
Flash forward almost 30 years later, and Will Smith is one the biggest movie stars in the world, with Aladdin as his latest hit. And it just so happens that his upcoming movie Gemini Man centers around Smith battling his younger self.
How Will Smith found TV success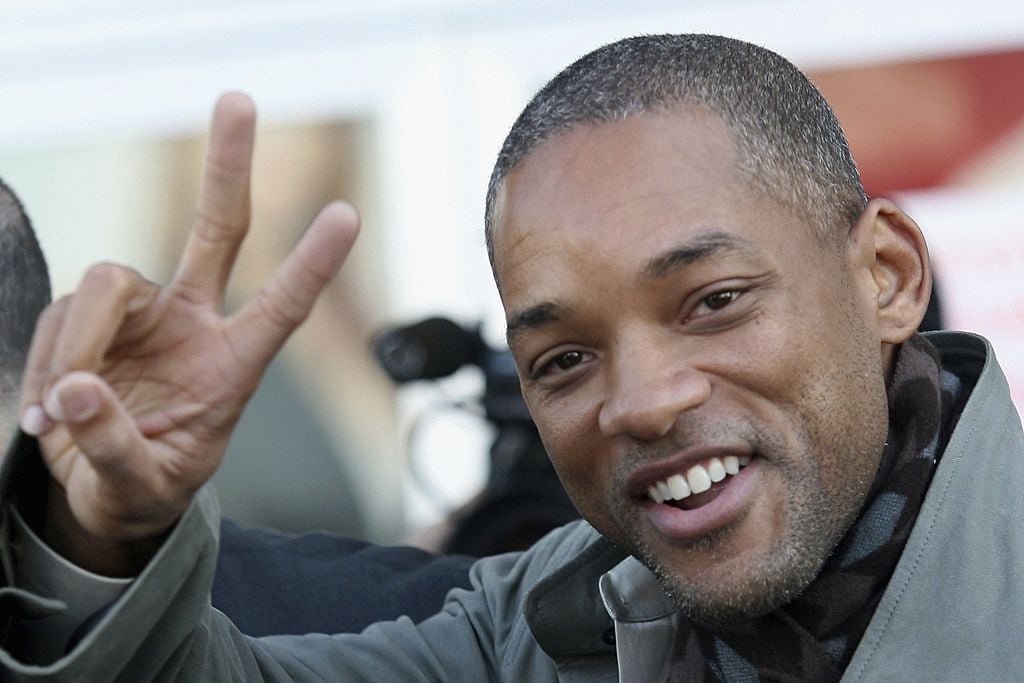 Like many young people who see a fast influx of wealth, Smith wasn't always very wise about how to manage it. His music career had earned him millions of dollars, but as Smith quickly discovered, having a ton of money doesn't solve all your problems. In fact, it can create more.
"Before I was in trouble with Uncle Phil, I was in trouble with Uncle Sam," Smith said. "Me and [Jazzy] Jeff had come out with a smash hit. We made a bunch of money, we won a Grammy, album was triple platinum. I had motorcycles and cars. I called the Gucci store in Atlanta, and I was like, 'Hey, will y'all close it down if I bring my friends?' And I'm smiling but that's stupid."
When Smith's music career stalled, he wasn't able to pay his taxes. He needed to save his career and himself. Smith hooked up with legendary producer Quincy Jones, and although Smith didn't think of himself as an actor, that was his path to redemption.
Smith recalled: "So the lawyers go into a limo and they're drawing up the first deal for The Fresh Prince of Bel Air. Quincy is like popping up at the windows going like, 'No paralysis, do analysis! No paralysis, do analysis!' Like how did he make Thriller like this?"
Smith was off and running, with the The Fresh Prince of Bel-Air running for six seasons. It wasn't long before the big screen came calling.
How Will Smith became a movie star
Smith first garnered notable attention in 1993 with the Whoopi Goldberg/Ted Danson vehicle Made in America, which by most accounts was mediocre except for Smith, who was lauded for his considerable charisma. Then Smith surprised everyone with an impressive dramatic turn in Six Degrees of Separation. Maybe there was more to this kid than playful raps.
Indeed there was. Smith entered franchise territory with Bad Boys in 1995, then Independence Day cemented his success as a summer movie staple with rejoinders like "Oh no, you did not shoot that green s— at me!"
Audiences were certainly shooting lots of green dollars at him as his success continued to mount with hits like Men in Black. He would suffer occasional stumbles such as Wild Wild West, but in 2002 he scored an Oscar nomination for playing the title role of Ali, then earned another five years later for The Pursuit of Happiness.
'Aladdin,' 'Gemini Man' and the future
Some complained that Smith was trying too hard to be taken seriously, with self-important duds like Seven Pounds and Collateral Beauty. However, Smith regained summer movie credibility last weekend with his turn as the genie in Disney's Aladdin remake, opening with $116 million. Smith had the daunting task of following in the footsteps of the late and beloved Robin Williams, but viewers praised Smith for imbuing the genie with his own distinctive charisma
Smith's next live-action movie will be Gemini Man, directed by three-time Academy Award winner Ang Lee (The Life of Pi). Smith plays an aging hitman who has to battle a younger version of himself. This requires digital de-aging, like Marvel has been using extensively, although it's usually only for a few scenes. Gemini Man ups the ante so that we see Fresh Prince-era Smith fighting with Concussion-era Smith throughout the film.
"The clone (created through motion capture) is a major character in the film, and is present for 400-plus scenes in over half the movie, delivering full 'in your face' emotional performances," said Oscar-winning production VFX supervisor Bill Westenhofer to IndieWire.