How Old Were The Beatles When They First Arrived in America?
When you listen to the earliest Beatles albums, you are transported to a simple time in rock history. Hearing "I Want to Hold Your Hand," the band's first No. 1 U.S. hit, it's impossible to imagine this innocent gang going on to record The White Album five years later.
But those five years were a lifetime for a band whose every move was watched by fans and dissected by critics. By the time John Lennon was writing "Yer Blues" and Paul McCartney recording "Helter Skelter," that innocence seemed long gone.
However, when the Fab Four went their separate ways a few years later, no one in the band had turned 30. In brief, they were still very young men. It's a reminder of how incredibly young — and, yes, innocent — they were when they first arrived in America (kicking off Beatlemania) in 1964.
The Beatles' ages ranged from George, 20, to Ringo, 23.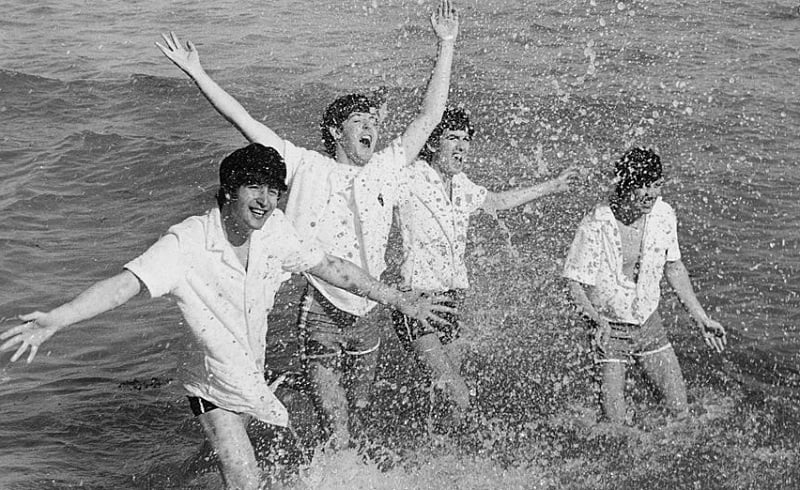 Talk about young: George Harrison was just 20 years old when The Beatles landed at Kennedy Airport on February 7, 1964. He wouldn't turn 21 until the 23rd of the month. By then, the Fab Four had played Ed Sullivan twice and made triumphant appearances at venues that included Carnegie Hall.
Ringo Starr, the oldest Beatle, was born in July 1940. When The Beatles arrived in the U.S., he was but 23. (When you hear about Ringo, who's now touring the world at 78 years old, keep that in mind.)
Lennon, born 9 October 1940, was also 23 during that first tour. That leaves Paul, whose birthday is 18 June 1942. He was just 21 when The Beatles stormed America in early 1964.
Like Ringo, Paul has never stopped touring and bringing his music to the masses. In March, the tireless McCartney played four concerts in Brazil and Argentina that brought in over $17 million in revenue.
For Paul and Ringo, "eight days a week" turned into a lifetime somewhere along the way.
Paul and John had been playing together for over 6 years by 1964.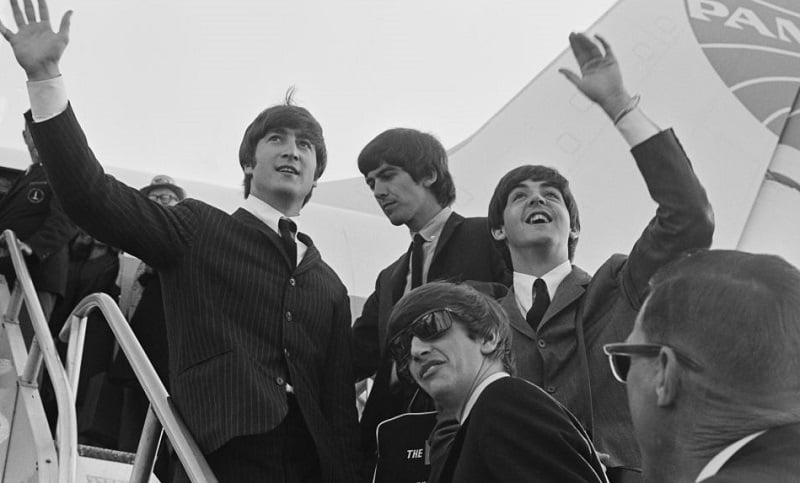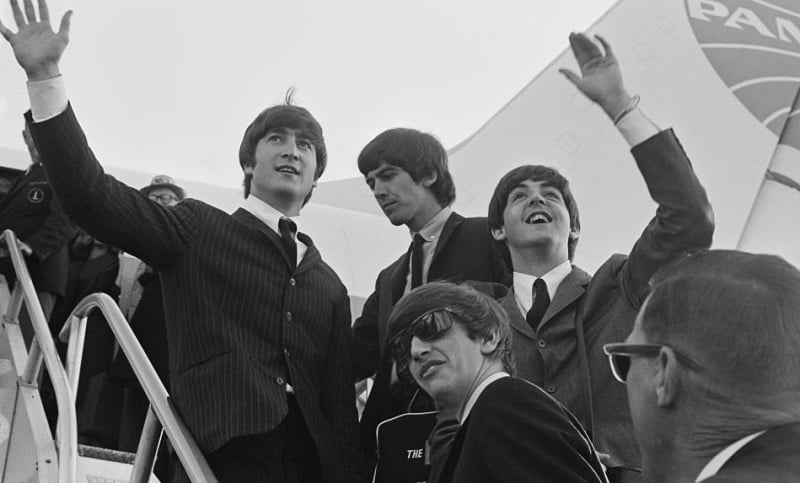 While The Beatles were young in '64, they had been playing together for many years by then. Paul met John through a friend in July 1957. John, a confident 17-year-old, was performing in a band called The Quarrymen. The more reserved Paul impressed him with his knowledge of music.
Soon after, John and his bandmates invited Paul to join The Quarrymen. Amazingly, photos of these earliest days (and even a few recordings) exist. Looking at John onstage at 17, the word "cocky" comes to mind, and it's likely what impressed Paul the first time he saw him play.
In the following 13 years, the Lennon-McCartney songwriting team would produce nearly 300 tunes, though they never controlled their own catalog. But in those early days, nothing seem to matter except playing music and wowing crowds with their original songs.
When they arrived in America, they had never even tried marijuana. It took a summer '64 meeting with Bob Dylan to cross that item off their list.
Check out The Cheat Sheet on Facebook!