How One 'Tiger King' Star May Have Led to the Creation of 'Scarface' Tony Montana
After years of speculation and rumors surrounding a Scarface remake, it's finally happening. Luca Guadagnino is attached to direct the film, with a script written by the Coen brothers, Joel and Ethan. That said, Tiger King fans may remember one man who claimed he inspired the original 1983 film.
'Tiger King' has its share of characters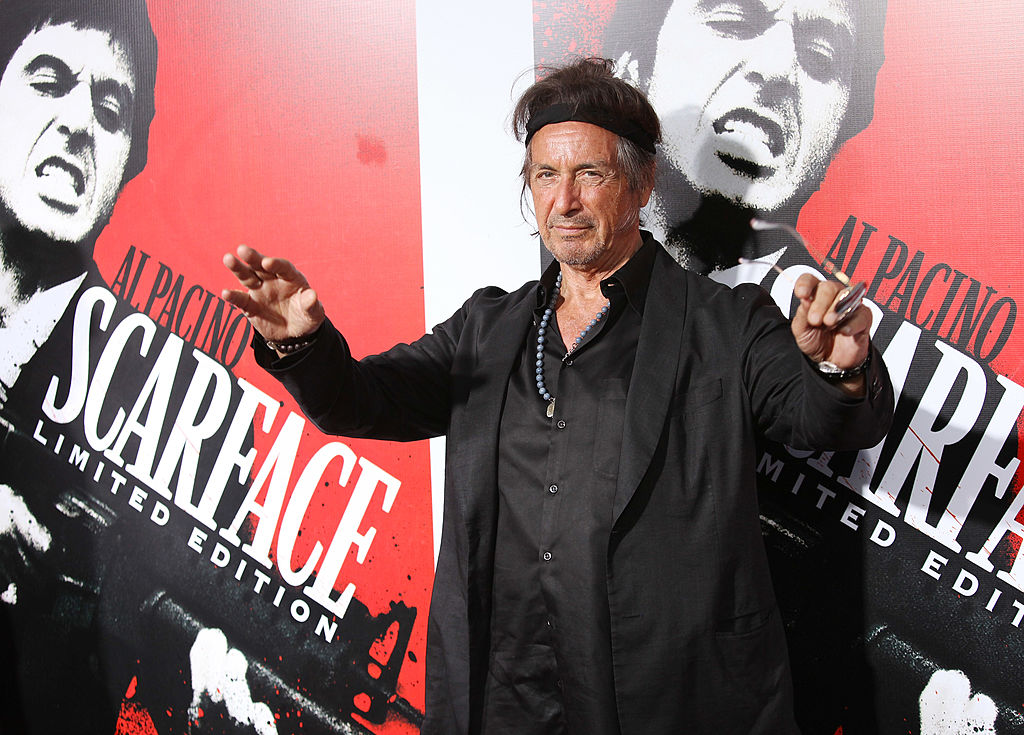 RELATED: 'Tiger King' Star Saff Says Joe Exotic Killed at Least 100 Animals: 'Monster Is a Relative Term'
Since the March release of Netflix's surprise hit, Tiger King, a lot of new information has come to light. Some of which surrounds the incarcerated lead — the "Tiger King" himself — Joseph Maldonado-Passage (aka Joe Exotic).
Maldonado Passage is serving a 22-year sentence for allegedly hiring a hitman to kill Big Cat Rescue owner, Carole Baskin. The sentence also includes several wildlife violations.
"Joe Exotic" is only one piece of the puzzle. As many know, the cast of "characters" ranges from loyal zookeepers, John Reinke and Erik Cowie, to Maldonado-Passage's former campaign manager (when he ran for political office), Joshua Dial, and the employee who lost his arm to a tiger, Kelci "Saff" Saffery.
The seven-part docuseries is nothing if not original in peeling back the layers of the exotic cat industry. Some may have forgotten about the man whose story is so unbelievable, he compared it to the Al Pacino-led Scarface. More so, former drug dealer Mario Tabraue claimed he's the inspiration behind Pacino's character, Tony Montana.
Here's what we know about the 'Scarface' remake
RELATED: 'Tiger King': Jeff Lowe Addresses Rumors That Joe Exotic Killed Protestors and Buried Them on His Property
Talks of a Scarface remake have been ongoing since 2011. The 1932 original starred Paul Muni and was directed by Howard Hawks. The 1982 version was directed by Brian De Palma and starred Al Pacino — a cult classic still referenced today. Now, Call Me By Your Name director, Luca Guadagnino has been attached to the next iteration of Scarface.
Producer, Dylan Clark, and executive producers, Scott Stuber, Marco Marabito, Brian Williams, will take a script by the Cohen Brothers for Universal Pictures, as reported by Variety.
The remake will be a "reimagining of the core immigrant story told in both the 1932 and 1983 films, and will be set in Los Angeles," Variety said.
No actors have been cast, aside from Diego Luna. However, he confirmed he was no longer attached to the project. This came after a string of changes — including a director swap (from Antoine Fuqua to Luca Guadagnino), according to a 2018 Variety report.
Did 'Tiger King' star Mario Tabraue inspire Tony Montana?
RELATED: 'Tiger King': Carole Baskin Reveals Why She Never Took a Polygraph for Missing Husband's Case
In the Netflix hit, Tiger King, founder of Miami's Zoological Wildlife Foundation, Mario Tabraue, claimed he's the one who inspired Scarface. The former drug dealer said in the docuseries, "sometimes they say that I'm the prototype for Scarface," referring to Pacino's character in the 1983 film.
While much of Tabraue's history is similar to that of Tony Montana, the first version was created in 1932 — decades before Tabraue was born. However, De Palma's 1982 remake included more of the 1980's mafia-related world in which Tabraue was ingrained. He'd become infamous in Miami as a top drug lord. The FBI raided his home in 1981.
Anyone who's watched Scarface also remembers Tony's bizarre collection of exotic animals, as well as a graphic chainsaw situation almost pulled from Tabraue headlines at the time. He was sentenced to 100 years in prison but served 12 after becoming an official police informant.
There are plenty of similarities that connect Tabraue to Scarface, making his claims pretty valid. As for the remake, we can't help but wonder if it'll include a version of Tabraue's reformed lifestyle as a zoo owner.