How 'Parks and Recreation' Explained Chris Pratt's Disappearance
For many stars, it would be a simple choice to leave a role on a TV show behind in order to star in a big-budget movie. But when Chris Pratt was offered the part of Peter Quill in Guardians of the Galaxy, he never considered ditching his character on Parks and Recreation.
His commitment to his fellow cast members was paid back, and the whole show worked together to make it possible for Pratt to play both roles. It wasn't easy, but like with most things on Parks and Recreation, it turned out to be lots of fun. 
'Parks and Recreation' was a breakthrough role for Chris Pratt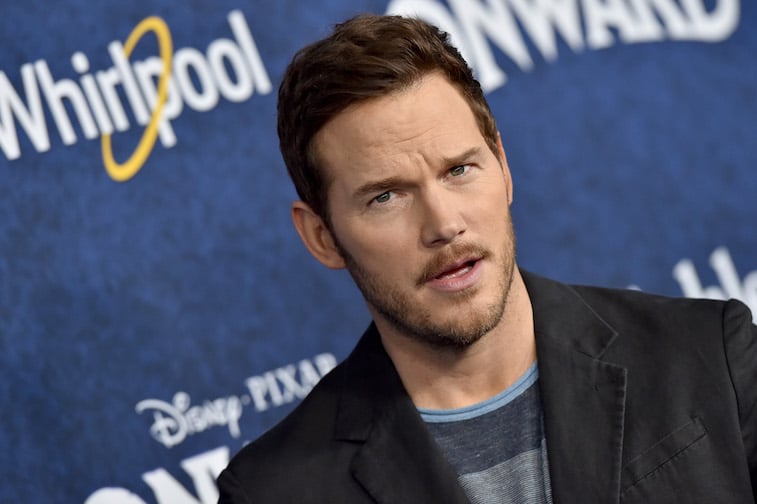 Pratt has a classic rags-to-riches Hollywood story. At one point he lived in his car and waited tables, eating leftover food off customers' plates. When he auditioned for the part of Andy Dwyer he amazed the show's producers at how well he played the part.
He was so great as Andy that the character was made a permanent member of the cast, instead of the six-episode arc they'd originally planned. 
Pratt was so devoted to playing Andy that he made an unusual decision, says Entertainment Weekly. In the first few seasons, he noticed that he'd put on a few pounds.
At first, he was taken aback by the weight gain. "And then I was like, 'But this is some of the funniest stuff you've ever done.' And I went to Mike Schur, our creator, and I said, 'I wanna gain like another 30-40 pounds.' And he was like, 'Ok.' And so I did."
Barriers to 'Guardians of the Galaxy'
That funny-man weight was the first thing that stood between Pratt and his role as Peter Quill. When he was invited to audition for the part, he initially turned it down, because he was afraid he would embarrass himself because he didn't look the part, says The Hollywood Reporter. 
He obviously overcame his insecurity and, nailed the audition, and got the role. Working hard with a trainer took care of his physique, but the next problem was figuring out what to do with Andy. 
They figured it out
Pratt didn't want to abandon Parks and Recreation, so the producers and show writers got together to figure out how to make it work. Guardians of the Galaxy was filming in London, so the decision was made to take the sitcom to London too. This made it easier for Pratt to film two episodes of the show, setting up the storyline that explained why he was gone for half of the season. 
The story they came up with was that Andy stayed behind in London, says Screen Rant, when the rest of the team went home, so he could work with a charity. He partnered with a character named Lord Edgar Covington, who was played by Peter Serafinowicz. To add another layer to the connection, Serafinowicz was also in Guardians of the Galaxy.
Recently on Reddit, fans reminisced about Parks and Recreation and the trip to London. 
"This whole storyline exists because of GOTG," one remembered. "Pratt was in London filming for Marvel, and the Parks and Rec team cooked up an excuse to film there."
It seems that fans enjoyed the plot. As one said, "Those two episodes are awesome, too." Another chimed in, "I loved how they just brush off Andy randomly being in incredible shape as him not drinking beer anymore."
As is often true with Parks and Recreation, they were able to take a difficult situation and make it fun. One Reddit commenter summed up what lots of people are feeling these days, "Oh man i miss PnR."