How Patti LaBelle's Famous Sweet Potato Pie Prompted Her Friendship With a Fan
Grammy winner Patti LaBelle is known for her epic pipes in songs like Lady Marmalade and Stir It Up. Yet the singing icon has has earned a claim to fame in the cooking space and has one Thanksgiving classic that went viral after fan James Wright Chanel posted his review on YouTube in 2015. The two have since forged a friendship which was parlayed into a cooking special.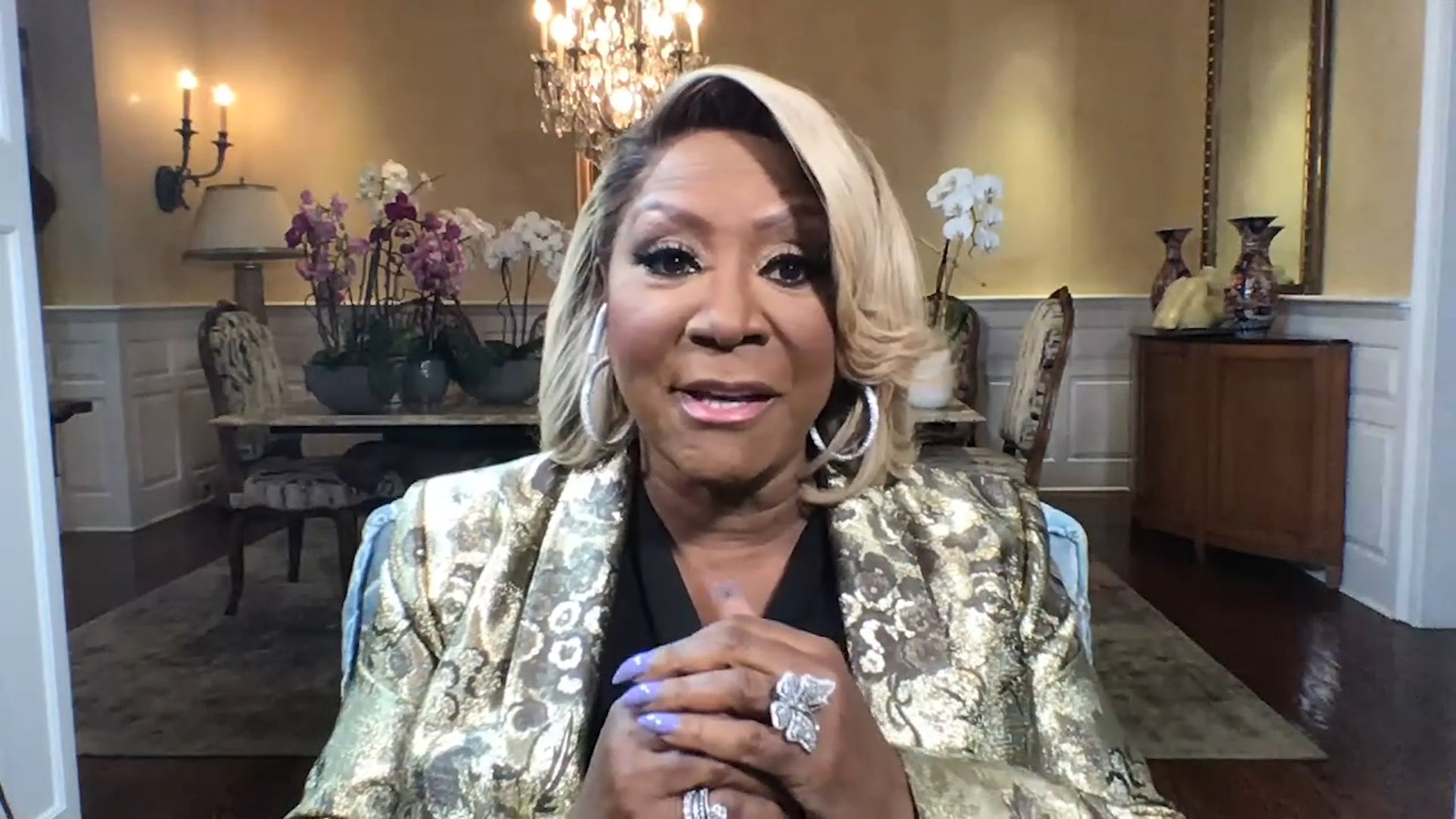 James Wright Chanel's praise of 'Patti Pies' went viral
LaBelle is an established culinary queen with her own food line in Walmart stores nationwide. One of her holiday treats consistently flies off the shelves, partially due to an enthusiastic video review of her sweet potato pie by Chanel in 2015. 
Bringing in more than 5.7 million views on YouTube, the taste testimonial drew sales of one pie every second in the 72 hours after the video aired. Consumers even started selling the "Patti Pies" on ebay for a profit. 
LaBelle's sweet potato pie continues to be a top seller. Last year, Walmart sold 36,000 of the product each day, equivalent to 1,500 per hour, as reported by Fox Business. 
"With Thanksgiving just around the corner, 'Patti Pie' is expected to remain at the top of customer's lists when shopping for their holiday meal," a spokesperson for Walmart said in November 2020. Sales are expected to meet or exceed those numbers this year. 
Patti LaBelle and James Wright Chanel are pals
LaBelle caught wind of the video's popularity and reached out to Chanel to show her gratitude. The award-winning vocalist invited the superfan to her home to share the holiday meal.
"It's one of those blessed stories," LaBelle explained to People in 2015, as reported by Essence. "For his birthday, which is Thanksgiving, we were at my home. I invited him to dinner before I even met him."
The "New Attitude" singer noted an instant bond when they first met. Chanel and LaBelle enjoyed time together cooking and even singing some tunes.
"It was his first time seeing me, so when he came into the kitchen, he saw me and my back was turned," LaBelle remembered. "He came up behind me and he had on these beautiful leopard pants and a necklace… We just had a love moment." 
James Wright Chanel and Patti LaBelle had their own cooking special
LaBelle felt a kinship with Chanel during their time together and considers herself even more than a mentor to her special fan.
"He's such a larger than life person himself; he's like my new son," she raved. "It's just a blessing when people come into your life like this and you're not expecting anything." 
The two even appeared together in a holiday cooking special on the Cooking Channel. Chanel expressed his appreciation for LaBelle's generosity and his good fortune for the relationship that grew from his video.
"When she first called, it was like we'd known each other forever," Chanel said. "We talked like we were best friends. I told her, 'I have to tell my mom that Patti is my new momma too.' I said, 'Patti, you my momma!'"
The full recipe for LaBelle's sweet potato pie is available on Today.com.