How Peter Hermann Congratulated Mariska Hargitay on Season 22 of 'Law & Order: SVU'
Law & Order: SVU is back for a historical 22nd season. When SVU was renewed for season 21, it became the longest-running primetime live-action series to date.
Season 22 just premiered, and most people couldn't imagine the show without Mariska Hargitay at the helm. She plays Captain Olivia Benson, and she even met her husband, Peter Hermann, on the series, as he played an attorney named Trevor Langan.
Peter Hermann congratulated Mariska Hargitay on season 22 of 'Law & Order: SVU'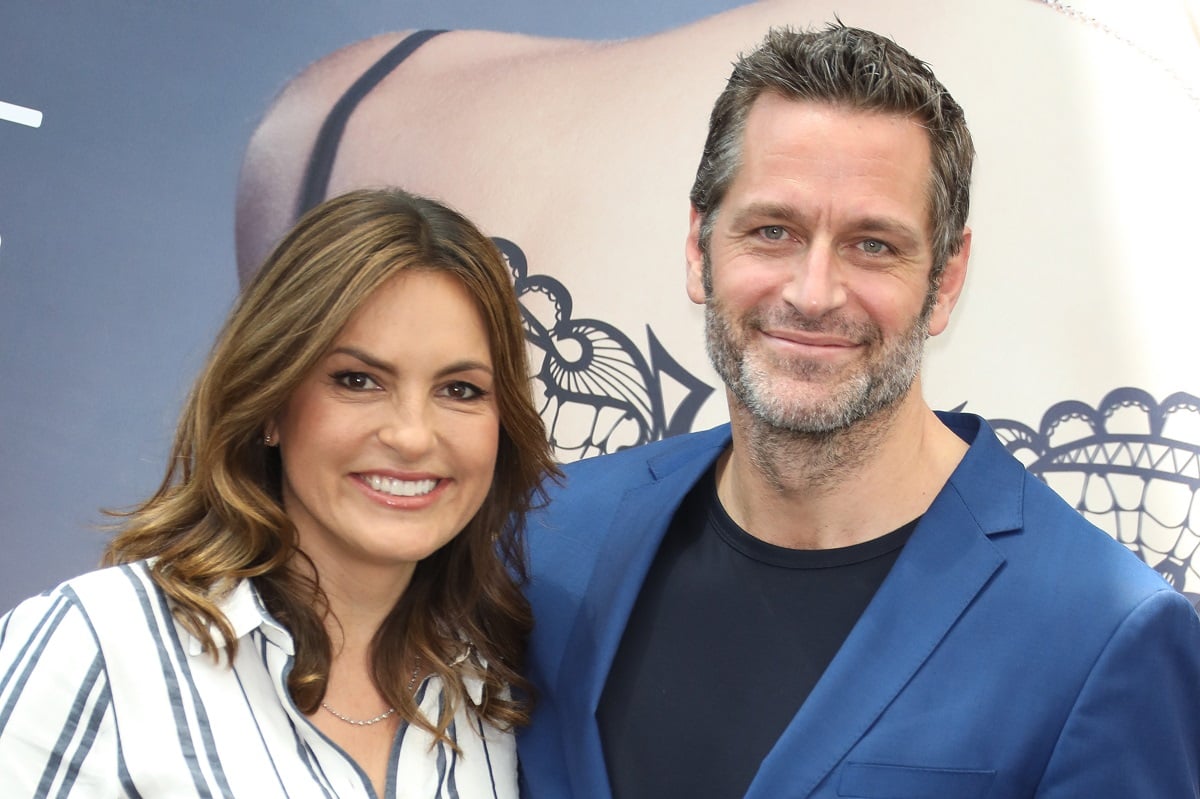 Hargitay and Hermann were married in 2004, and they have three children together – August, Amaya, and Andrew. Hermann really seems to be completely in love with his wife, as is evident by a sweet post he wrote on Twitter ahead of the SVU premiere.
A few minutes before the premiere of season 22, Hermann took to Twitter with an image of Hargitay smiling from ear to ear. He wrote a sweet message showing his love and support for her: "Here's looking at you @mariska! Congrats on tonight's premiere of Season 22—TWENTY-TWO!!!!—of @nbcsvu. You're the enduring backbone, determined heart, and bright, shining spirit who makes it all possible. I love you, I'm so proud of you…. and your smile just slays me. #SVU."
What was the episode about?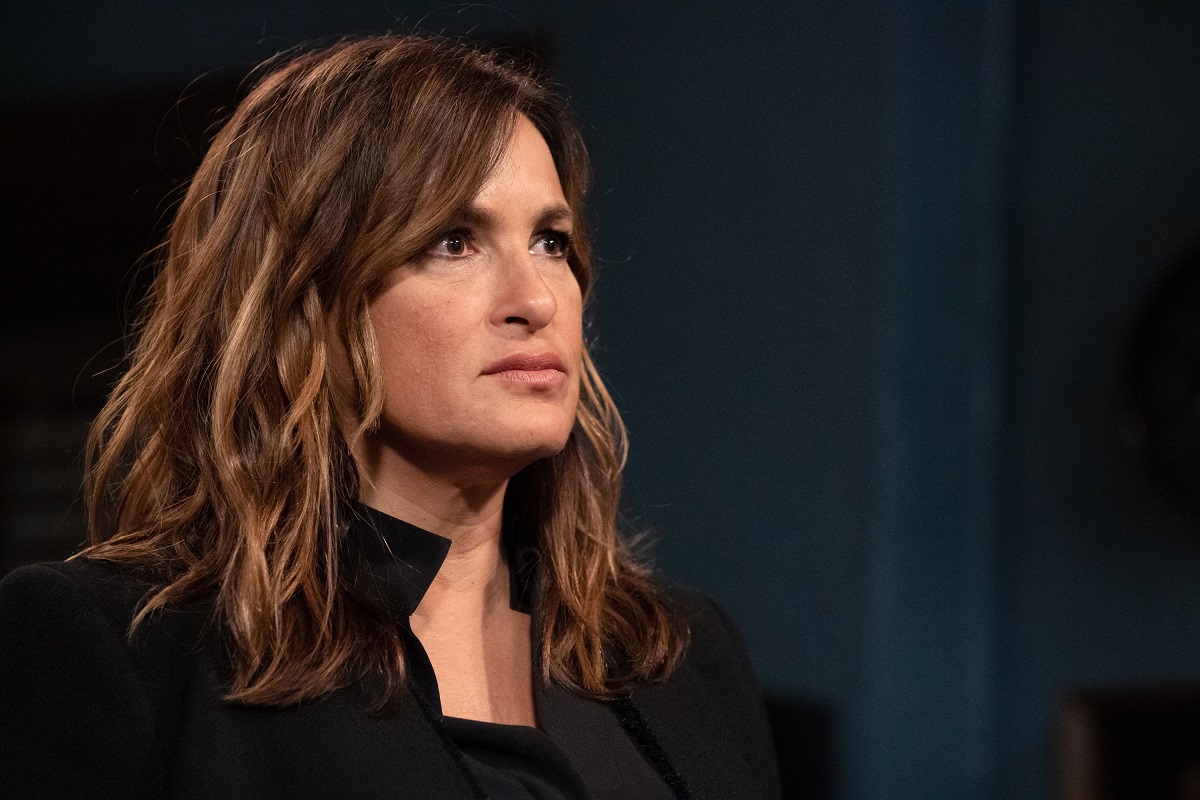 RELATED: 'Law & Order: SVU': Mariska Hargitay vs. Christopher Meloni – Who Has a Higher Net Worth in 2020?
Season 22, episode 1, called "Guardians and Gladiators," tackles important issues, including racism, when a woman calls the police on a Black man in the park who is working out. She says he's "threatening" her and her son. When the police arrive, it's discovered that Eric Aquino (Chevy Martinez) has been sexually assaulted nearby in the trees.
Jayvon Brown (Blake Morris) was just working out in the park like he usually does, but that doesn't seem to matter. A crowd forms around the scene, and they record everything on their cell phones. Once Eric is found, Jayvon is forced down to the ground by two cops while a third stands by and he's handcuffed.
When Benson arrives on the scene, Eric is taken to the hospital and is unable to identify his attacker right then and there as he loses consciousness. A cop tells the detectives that Jayvon had two outstanding warrants, so they arrested him. It turns out the arrests were for protesting. He's taken down to the station and interviewed, but it's later revealed that he had nothing to do with anything.
Benson wasn't aware that the cops were called on Jayvon before the victim in the woods was discovered nearby. With tensions running high involving racism and criminal justice reform, it's a tension-filled case for everyone involved. When it's blatantly obvious that he had nothing to do with it and he is allowed to leave, Jayvon sues the department, naming Benson and Sergeant Odafin "Fin" Tutuola (Ice-T) specifically.
Traffic camera footage identifies a new suspect, Joe Murphy (Peter Hargrave), who was at the park that day filming when Jayvon was arrested. He was chanting, "Defund the police," and he has an extremely arrogant attitude.
An investigation takes place with IAB, and Benson must make a statement. She is also made aware that she and her old partner, Nick Amaro (Danny Pino) stopped Jayvon in the past in a stop-and-frisk. She also learns that the woman who called in the complaint has made false reports before and her ex actually has a restraining order out on her. Benson admits that they should have run her name as well, and that it was her "mistake."
ADA Carisi (Peter Scanavino) tries to have Joe indicted, but Fin has to testify, which doesn't go over well at all, as the jury members start asking questions and making comments, including about a shooting Fin was recently involved in.
Joe admits to a sexual act taking place with him and the victim in the park, and he testifies at the grand jury claiming he left after, although he told the police he had pushed him away. He actually plays the victim, and claims the police are lying and that he's also a victim, along with Jayvon and Eric. The grand jury chooses not to indict him in the end.
The episode is made even more powerful when Benson's son, Noah (Ryan Buggle) point blank asks his mother if she's racist after seeing a video of her at the park arresting Jayvon. Benson is forced to face her own biases in the episode, and it seems to be a hard pill for her to swallow.
At the end of the episode, she goes to see Jayvon, saying that the DA is pressing charges on the woman who called the police on him for filing a false report. She also mentions that she has "a lot of work to do" after Jayvon reveals he's lost his job because they learned he was in Narcotics Anonymous.
The episode touched on a number of important topics that have been front and center this year especially. We'll have to wait and see how the rest of the season turns out from here.