How Prince Andrew's Resignation Will Impact Princess Eugenie and Princess Beatrice's Future
Following Prince Andrew's disastrous TV interview about his association with convicted sex offender Jeffrey Epstein and his alleged victims the Palace received criticism, Sarah Ferguson was dragged on social media, and the duke stepped down from his royal duties. Some royal watchers are now wondering about his daughters and how their father's decision to resign from public life will impact their future.
Here's what Prince Andrew's scandal means for Princess Beatrice and Princess Eugenie's roles within the royal family.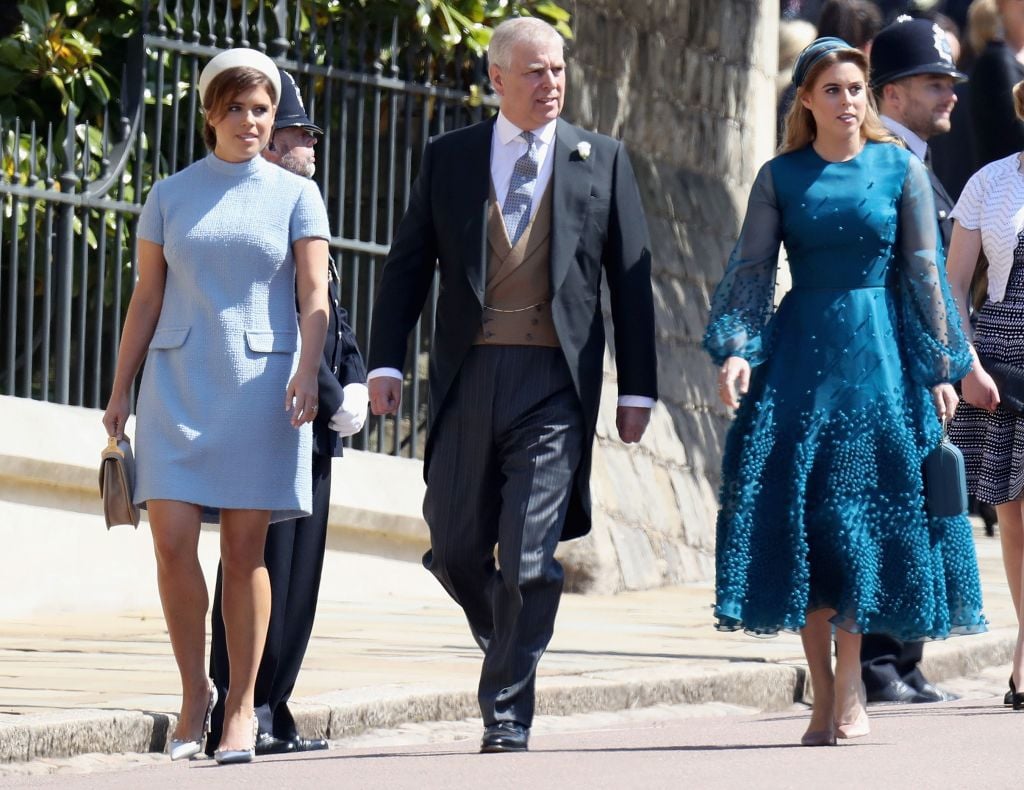 Prince Andrew's daughters have kept a low profile recently
Since the airing of what has been described as Andrew's "car crash" interview, both of his daughters have kept a low profile.
The Duke of York's youngest daughter, Eugenie, who is very active on social media, hasn't posted anything recently but was spotted a few days after her dad's interview leaving the Elephant Family Charity Dinner alone. 
Her sister, Beatrice, was photographed that same night at her fiancé's birthday party. Sources said that she showed up to the affair looking somber and without any makeup.
"She was probably worried that her mascara would run," an insider at the party opined, adding that "She seemed quite tearful at times. In fact, Beatrice has been in tears every day since the interview went out."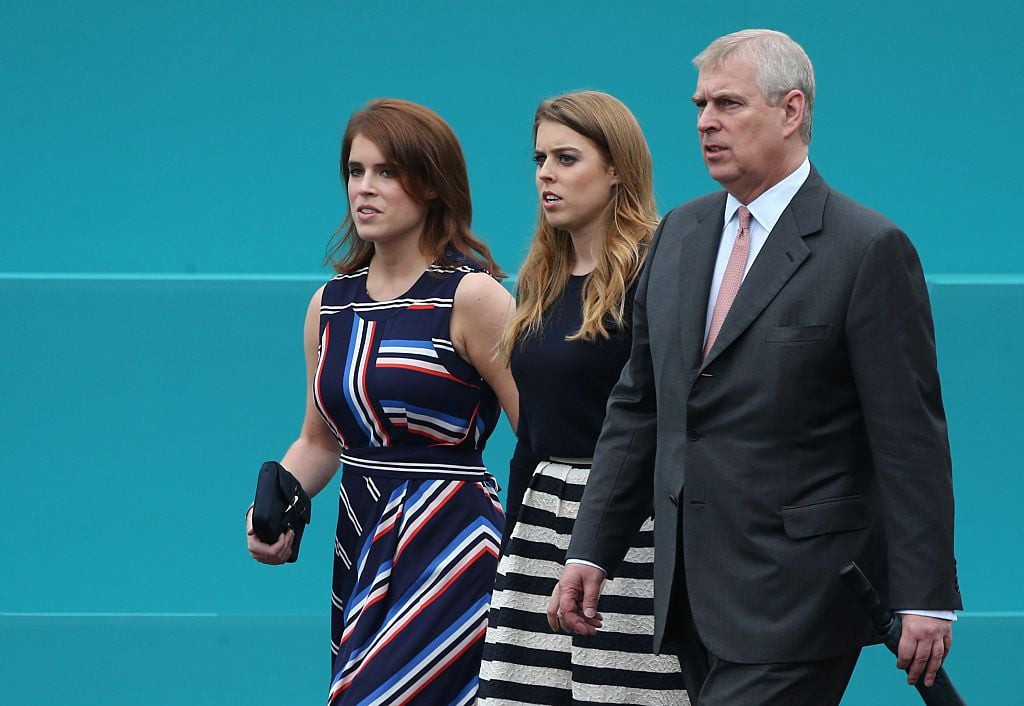 Allegations that Princess Beatrice urged her father to do the interview
It's been reported that Andrew's eldest daughter is particularly devastated over everything that transpired late last month because she helped set up the BBC interview.
According to the Daily Mail, Beatrice met with the Newsnight producers who convinced her that it was the right thing for her father to do.
[Beatrice] was asking lots of pertinent questions and had her doubts. But by the end of the meeting, she was convinced by the Newsnight team and Amanda Thirsk [Andrew's then-private secretary] that they had no choice — that it was the only way to put all the rumors behind them.
Sources have also claimed that the princess' mother and Andrew's ex-wife, Sarah Ferguson, was the initial driving force who encouraged the Duke of York to do the interview. However, Fergie's advisor, James Henderson, denied that was the case.
"The Duchess was out of the country last week and the week before in Hong Kong; China; Saudi Arabia and Venice and was not involved in this program which took place and was finalized last week whilst she was overseas," Henderson insisted.
Beatrice and Eugenie's future roles in the royal family are in jeopardy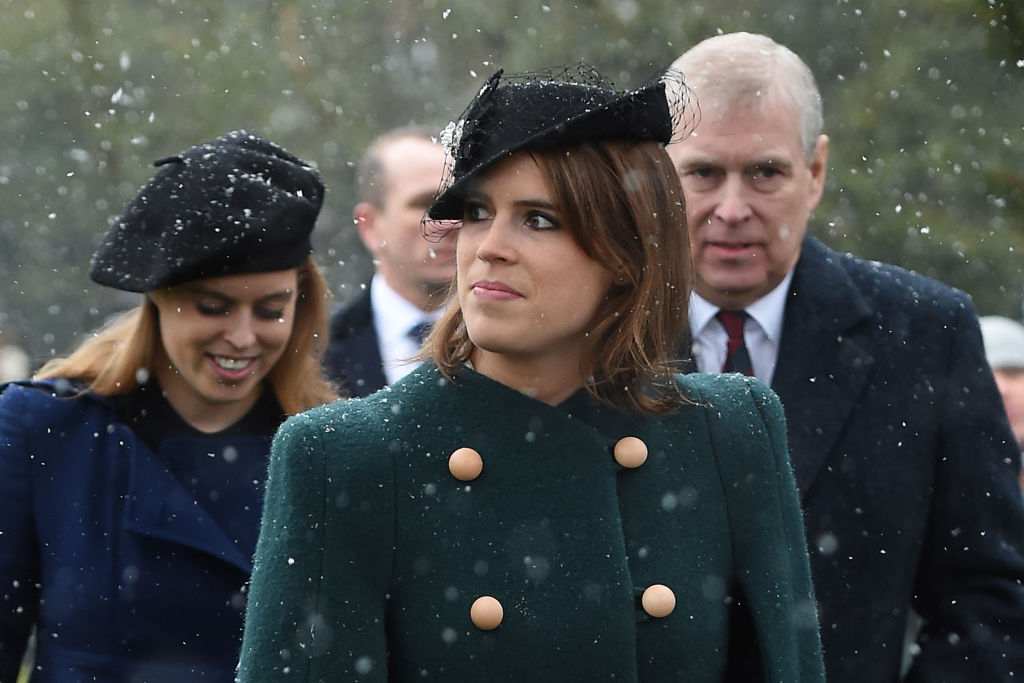 There have been rumblings that both Beatrice and Eugenie will have to move out of their royal residences since their father is no longer a working royal.
Eugenie lives with her husband at Ivy Cottage on the grounds of Kensington Palace and Beatrice lives at St. James Palace. Their rent and other expenses have always been covered by Andrew, who received an allowance from the queen for his work on behalf of the royal family. Now that he is no longer working, it's anyone's guess where money to support him and his children will come from and how much they will actually get.
Buckingham Palace has stated that "The Princesses do undertake a small number of royal engagements each year when asked and that will continue."
Regarding what their roles will be in the future, well that's something that was already in jeopardy before Andrew's interview. That's because their uncle, Prince Charles, has expressed his plans to "slim down the monarchy" when he becomes king, which would mean that the minimal engagements the York sisters have now may disappear when Charles ascends the throne.
Check out Showbiz Cheat Sheet on Facebook!