How Prince Charles Is Finding Support From Prince William During His Battle With Coronavirus
Prince William and Kate Middleton are making sure everyone knows how much they are supporting Prince Charles. The Prince of Wales is recovering after testing positive for the coronavirus and is in surprisingly good health all things considered. With Charles on the mend, the Duke and Duchess of Cambridge offered him their full support with a special post on social media.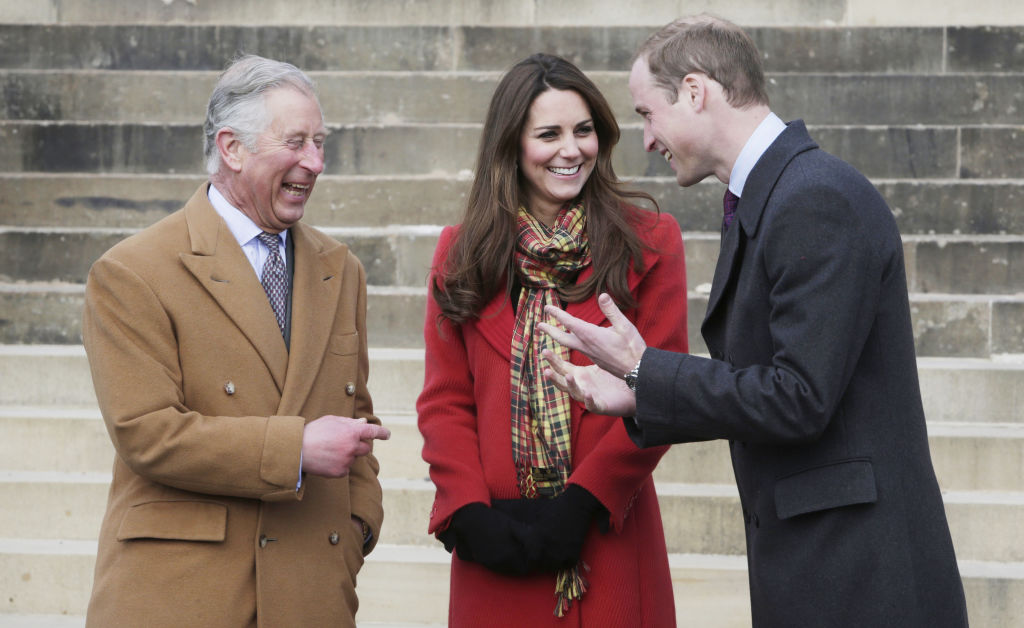 Prince Charles speaks for the first time since contracting the coronavirus
Charles is the first member of the royal family to contract the coronavirus. Since testing positive for the virus, Charles has been self-isolating at his Balmoral home in Scotland with his wife Camilla Parker Bowles (who did not get the coronavirus).
Despite initial health concerns, Prince Charles recently announced that he is on the road to recovery and is no longer in isolation. He also took to social media with an encouraging speech about his experience with COVID-19.
The Prince of Wales only had mild symptoms related to the virus, but he still admitted that it was a "strange, frustrating, and often distressing experience."
Charles also praised two charities, Age UK and Silver Line, and offered his followers tips on how they can remain healthy during the crisis. Charles cited NHS guidelines and encouraged people to support one another during the pandemic.
Prince Charles praises volunteers
Countries around the world are doing their best to contain the spread of the coronavirus, which has already caused the death of tens of thousands of people. While most individuals that contract the virus experience mild to moderate symptoms, the elderly and those with pre-existing health issues are hit much harder.
In his address, Charles noted how people from all walks of life are affected by the coronavirus and put an extra spotlight on the older community.
"Our hearts go out to all those older people throughout this country, who are now experiencing great difficulty," Prince Charles shared, adding that volunteers and healthcare workers have been great assets to communities across the country.
"There are truly wonderful neighbors, individuals and groups of volunteers who are providing ceaseless care and attention to those most at risk," he stated.
Prince Charles went on to praise everyone who has volunteered to help out the NHS and those who have supported workers who are currently on the front line. He also asked citizens to pay attention to these health professionals and support them whenever possible.
Prince William and Kate Middleton show their support
Shortly after Prince Charles posted the video, William and Kate, Duchess of Cambridge, made a huge show of support by re-posting his message on their social media account and adding the caption, "A message from The Prince of Wales."
William and Kate have taken on more responsibilities amid the coronavirus pandemic. The couple recently visited an NHS facility in London and William just gave an encouraging speech on the pandemic.
The Cambridges are currently practicing social distancing with their three children at their country estate, Anmer Hall. They will likely remain there until the pandemic is under control.
Most members of the royal family are also staying out of the public eye. Queen Elizabeth left Buckingham Palace a few weeks ago and is living at Windsor Castle with her husband, Prince Philip.
Now that Prince Charles is on the mend, we might see more from the future King of the United Kingdom, especially with Her Majesty taking extra precautions.