How Prince Harry and Meghan Markle's Political Meddling Could Be Breaking Diplomatic Protocol
Prince Harry and Meghan, Duchess of Sussex made headlines late last month when they discussed voting in the US presidential election in a Time 100 video. Members of the British royal family are supposed to remain politically neutral. But many felt that Harry and Meghan implied an endorsement of Democratic candidate Joe Biden. Did the Duke and Duchess of Sussex break diplomatic protocol?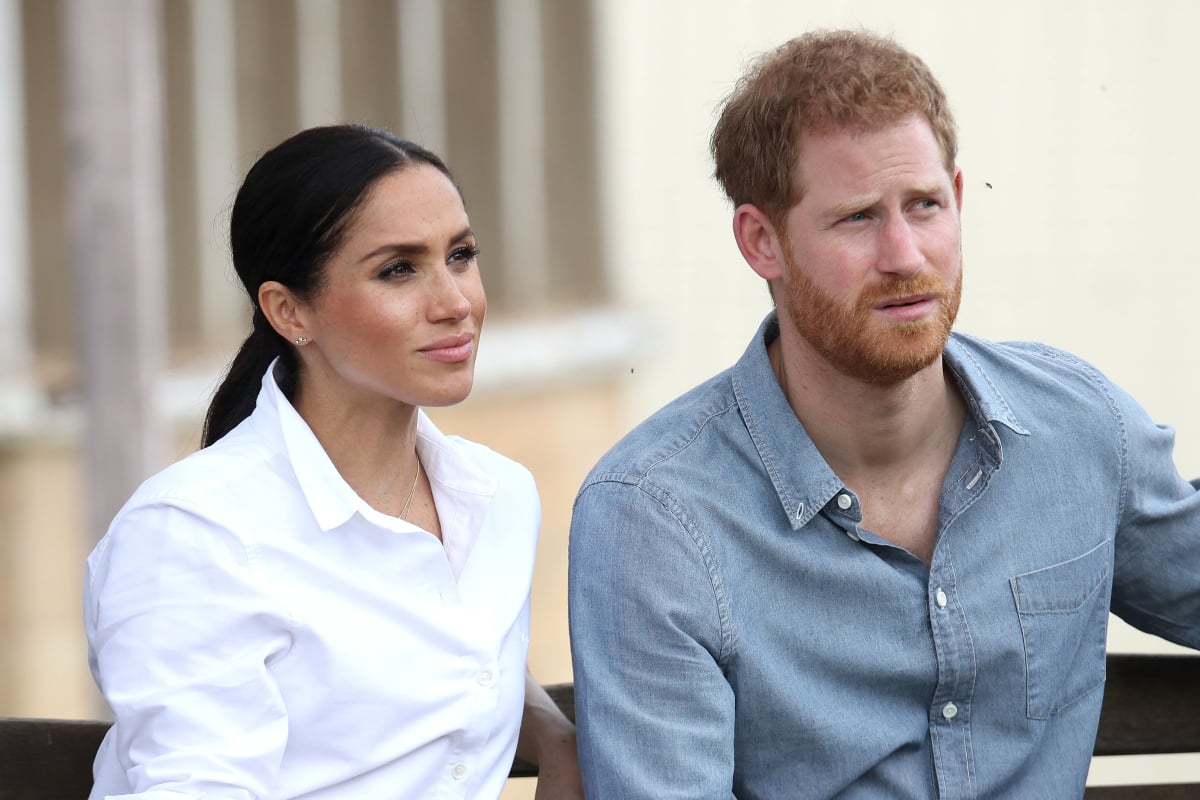 A U.S. Congressman wants Queen Elizabeth to strip Prince Harry and Meghan Markle of their royal titles
During their Time 100 video, Harry and Meghan didn't mention any of the presidential candidates by name. Instead, they told their fans that as November approaches, it's "vital that we reject hate speech, misinformation and online negativity."
Meghan said that it was "the most important election of our lifetime." Harry added that when the bad outweighs the good, it erodes our ability to have compassion.
"Because when one person buys into negativity online, the effects are felt exponentially. It's time to not only reflect but act," Harry said.
In response, US Congressman Jason Smith (R-MO) sent a letter to Queen Elizabeth. According to Newsweek, Smith asked Her Majesty to strip Harry and Meghan of their royal titles.
"Prince Harry and Megan Markle are using foreign titles to campaign against President Trump and interfere with our election. Today, I asked the British Government to put a stop to it." Smith tweeted.
Queen Elizabeth stated that the Sussexes were speaking in a 'personal capacity'
In his letter, Smith wrote that since the Duke and Duchess of Sussex still have their royal titles, it prevents them "from separating comments made in a personal capacity from their official position within the British Royal Family." Later in the letter, Smith accused the royal family of interfering with the US presidential election.
The palace has not publicly responded to Smith. But Queen Elizabeth issued a statement that Harry and Meghan were speaking in a "personal capacity." She also pointed out they were no longer working members of the royal family.
President Trump also mentioned Harry and Meghan's video during a White House briefing. When a reporter implied that the couple endorsed Biden, the POTUS said, "I'm not a fan of hers." He added, "I wish a lot of luck to Harry because he's going to need it."
According to Page Six, the staff of Frogmore Cottage is currently preparing for a visit from Prince Harry. It's not clear if Meghan and Archie Harrison will join him. There's also no indication of why Harry is meeting with the queen.
Did Prince Harry and Meghan Markle's political meddling break diplomatic protocol?
Some believe the queen will take Harry's titles away during his visit. Others have questions about Harry's visa. This is because many believe that Harry broke diplomatic protocol by making the political video with his wife.
According to The Telegraph, Harry likely received diplomatic status in the United States to help him easily get a green card. This is according to expert Matteo Carrera, an immigration law researcher.
Carrera explained that Harry's wealth and status would most likely classify him as a British Diplomat. This would have allowed him to enter the United States on an A1 Visa, which is for diplomats and government officials.
"With this he would have been able to enter the US and then adjust his status to a green card," Carrera said.
Other options include a simple tourist visa or a spousal visa. But if Prince Harry does have a diplomatic passport, his political comments could cause serious problems. If he speaks about politics in any way or makes political donations, he breaches diplomatic protocol.