How Prince Harry Has Changed After His Exit from the Royal Family
How has Prince Harry adjusted to his new chapter away from the royal family and living in Los Angeles? One royal expert believes Harry's body language is very revealing about his attitude about life now that he's out of the media spotlight.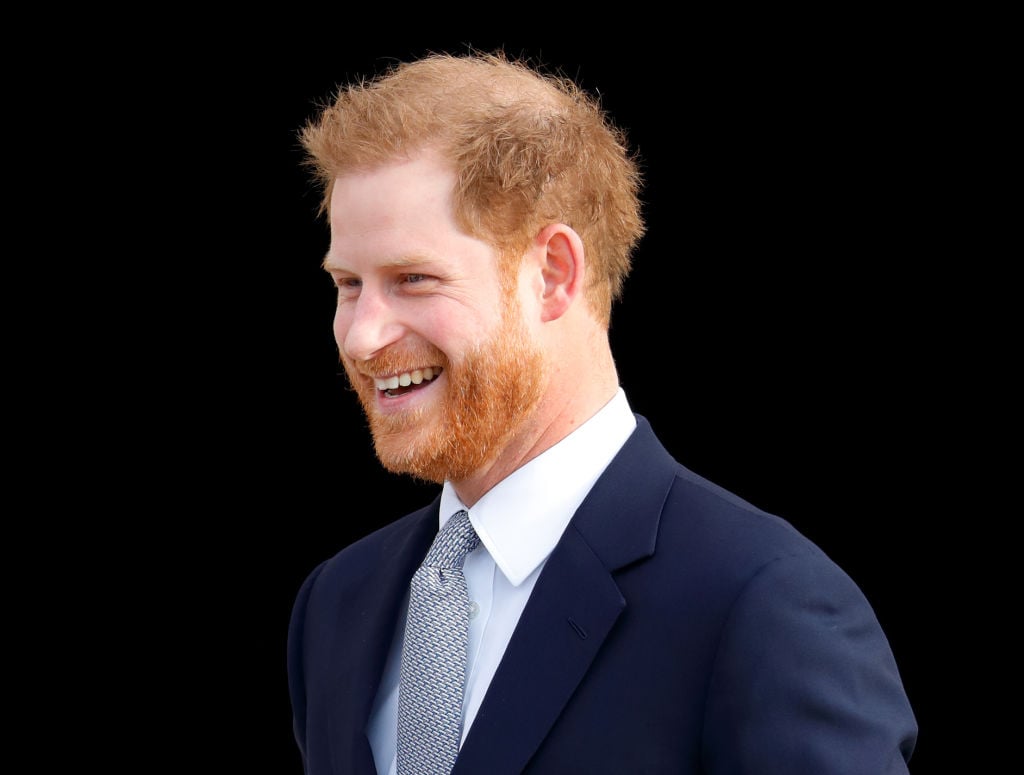 Prince Harry and Meghan made their exit
Prince Harry and Meghan made a bombshell announcement in January, with a plan to step back from their royal duties following intense negative media attention. The queen agreed to their plan and finalized details for their exit. Their last official day was March 31.
The decision was not one that was made lightly, Prince Harry shared during a January speech he delivered at a dinner for supporters of Sentebale. "The decision that I have made for my wife and I to step back is not one I made lightly," he explained. "It was so many months of talks after so many years of challenges. And I know I haven't always gotten it right, but as far as this goes, there really was no other option."
REVEALED: Prince Harry and Meghan Markle Never Expected Things to 'Turn Out the Way They Did' With Megxit
How Prince Harry has changed after his exit from the royal family
After Prince Harry and Meghan made their way to Los Angeles with son Archie, they weren't as visible as before. This has no doubt been an adjustment for the couple, especially since the timing of their exit coincided with the coronavirus (COVID-19) pandemic.
Despite not seeing the couple as much as in the past, body language expert Judi James shared during the Pod Save the Queen podcast that there has been a big change in Harry since Megxit.
"I love watching Harry because we will see him change," James said, adding, "I think we're probably not seeing the metamorphosis quite as much as we would have done had we not had lockdown."
She continued, "Because obviously he can't hit all the places one has to visit to be famous in Hollywood. But, even now, I've noticed — because he is clearly losing his hair, and it's suddenly started to be a little bit whooshed upwards and things like that."
"His body language — he's always quite animated, but he's suddenly become quite teenager-ish with his body language," James explained. "The hands are quite high, he rolls his eyes while he's speaking. I think he's getting that enthusiastic American teenager vibe that we maybe weren't seeing when he was being royal in the UK."
Prince Harry has a new attitude
Is Prince Harry discovering a new side of himself, far from the royal spotlight? James believes he's definitely had a change in attitude.
"I think we saw Harry change so much," she shared during the podcast. "I could always see the rift between him and William anyway, going back right to the first days of Harry's marriage and meeting Meghan."
She continued, "He went from being this jack-the-lad character — and we used to see him all the time with William, looking like a couple of jokers. If they turned up at weddings… 'oh, here they come, what are they going to get up to?' Particularly Harry."
"And then suddenly and I think it could have been put down to the fact that he had got responsibilities in life at last, with a wife and then a child," she said, "But, I think he was looking way too unhappy, way too serious, way too annoyed, really. I think that was his reaction when he tried to protect his wife. Clearly he had a very, very difficult decision to make."
James pointed to the Sussexes' last appearance before their exit, where she noted there was a clear indication that Prince Harry was feeling the weight lifting from his shoulders. "You suddenly saw Harry become animated and fun again. He was laughing and joking with the people on the way out, he was very tactile, and I think as he was walking towards the car… it was as though he wanted one last laugh and a bit of a joke," she explained.