How Prince William and Prince Harry Reacted to Prince Charles' Engagement to Camilla Parker Bowles
Prince Charles and Camilla Parker Bowles finally tied the knot in 2005 amid much public scrutiny — and royal watchers were not the only ones with mixed feelings about the union. Prince William and Prince Harry were not exactly thrilled when they learned that their father was about to tie the knot with his former mistress. Here is a look at how William and Harry really reacted to Charles and Camilla's union.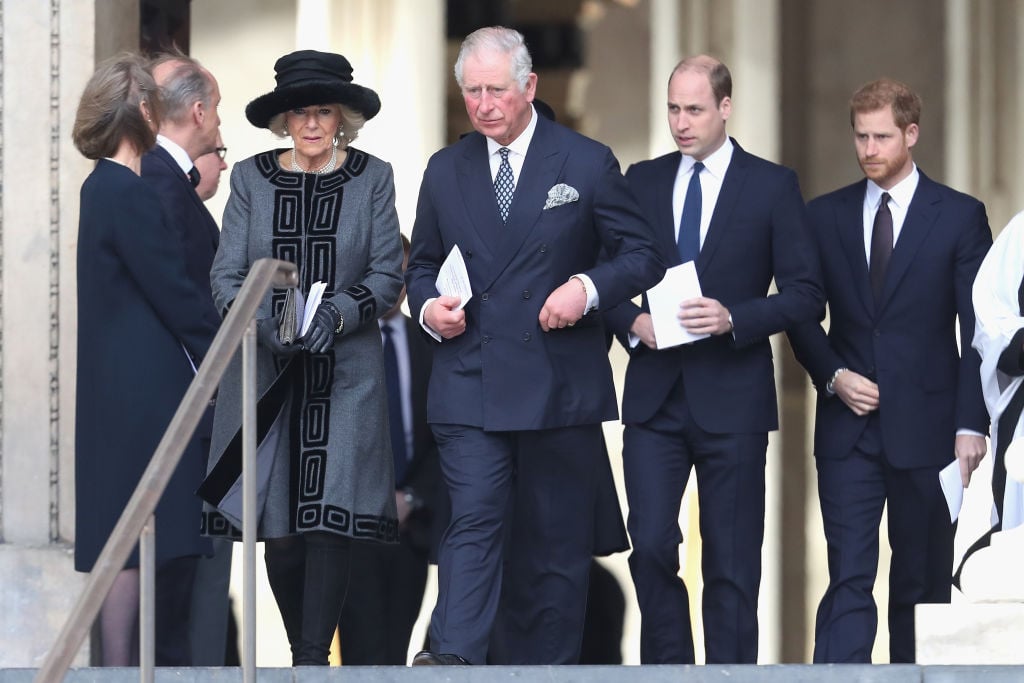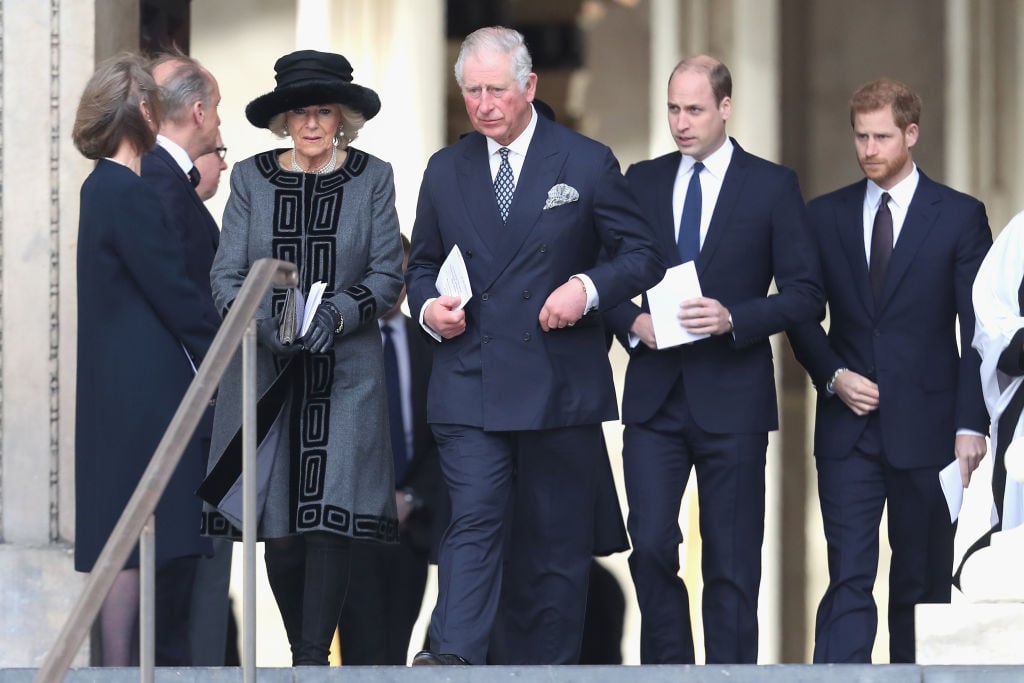 Prince Charles and Camilla tie the knot
Charles' romance with Camilla Parker Bowles dates all the way back to the 1970s. The two were sweethearts in their 20s but ultimately their relationship fell apart and they both moved on to other people.  
As royal watchers are well aware, they rekindled things when Charles was married to Princess Diana. Their affair was one of the reasons why Charles and Diana parted ways in the 1990s.
Diana's tragic death in 1997 made things very tricky for Charles and Camilla, who continued to date behind the scenes. When they eventually tied the knot in 2005, Prince William and Prince Harry appeared to have welcomed their stepmother with open arms.
In fact, the brothers helped Charles and Camilla celebrate their wedding in style. But behind the scenes, a royal expert claims that things unfolded quite differently for William and Harry – who were not nearly as enthusiastic about the wedding as they led everyone to believe.
How did Prince William and Prince Harry really feel about Charles and Camilla?
Robert Jobson, who authored a book titled William's Princess, wrote about what he considered to be a challenging transitional time for the royals.
According to Express, Jobson wrote about how Buckingham Palace was struggling to arrange things for Charles and Camilla's wedding, which left William and Harry to think about their reactions to the situation.
While the official line was that they accepted Camilla, things were much different behind closed doors. Jobson claims that the brothers were not joyful that their father was getting married but had accepted the fact that it was happening.
"Sure enough, privately, their mood was more one of 'acceptance' than undiluted joy at the prospect of having Camilla as their stepmother," Jobson penned.
Prince William and Prince Harry, of course, have never admitted this in public and likely never will. Once Charles is on the throne, Camilla will be at his side as the Queen Consort — so the future of the monarchy rests in their hands.
This is why Prince Charles waited to marry Camilla
Although many royal watchers suspected that Charles and Camilla waited to get married out of respect for Diana's memory, there is actually another reason why they postponed their nuptials.
The two made their first public appearance in 1999. At the time, Charles reportedly had difficulty getting Queen Elizabeth to agree to their relationship. He wouldn't tie the knot with Camilla for another six years, which her family thought was way too long.
The main reason why Charles waited so long to pop the big question was because of Prince William and Prince Harry.
Penny Juror's 2005 book, The Firm, argues that William and Harry were very sensitive about Charles' relationship with Camilla Parker Bowles. At the end of the day, the boys did not want a stepmother in their lives until they were grown up and out of the house.
"They didn't want to foist a stepmother on William and Harry before they had fully grown up," Juror wrote. "Accepting Camilla as a fixture in their father's life has been difficult for them. Although they have been genuinely pleased to see him so happy, and genuinely like Camilla – and her children – the issue is complicated."
Juror noted that Prince William and Prince Harry loved their mom and were very loyal when it came to her legacy. Considering how Charles' affair with Camilla ended their marriage, it makes sense that it took time for the brothers to accept her into the family.
A look at Prince Charles and Camilla Parker Bowles' wedding
Despite Prince William and Prince Harry's feelings about the wedding, everyone put on a good face when it came to the ceremony.
That said, Clarence House was reportedly ill-prepared when news of the wedding broke, which created a nightmare situation in the months leading up to the union.
In fact, the royals seemed to face a new controversy with each passing week and the media quickly began to treat the wedding as a "right royal shambles."
Fortunately, everything worked out in the end and the wedding went off without a hitch inside Windsor Guildhall. Fast forward 15 years and Camilla has been fully accepted by the royal family and the public alike.
Prince Charles has not commented on the reports surrounding Prince William and Prince Harry's reaction to his wedding.