How Prince William 'Humiliated' Kate Middleton Before She Was The Duchess Of Cambridge
Prince William and Kate Middleton went through a very public split back in 2007, and Prince William's behavior 'humiliating' Kate Middleton may have played a major role.
Kate Middleton's marriage to Prince William seems perfect on the outside, but their relationship was not always as blissful as it appears. The couple first met while attending St. Andrews University in the early 2000s. They broke up on two separate occasions before tying the knot in 2011. Although Middleton ultimately accepted William's proposal, he reportedly humiliated her during their second split – though she did not go down without a fight.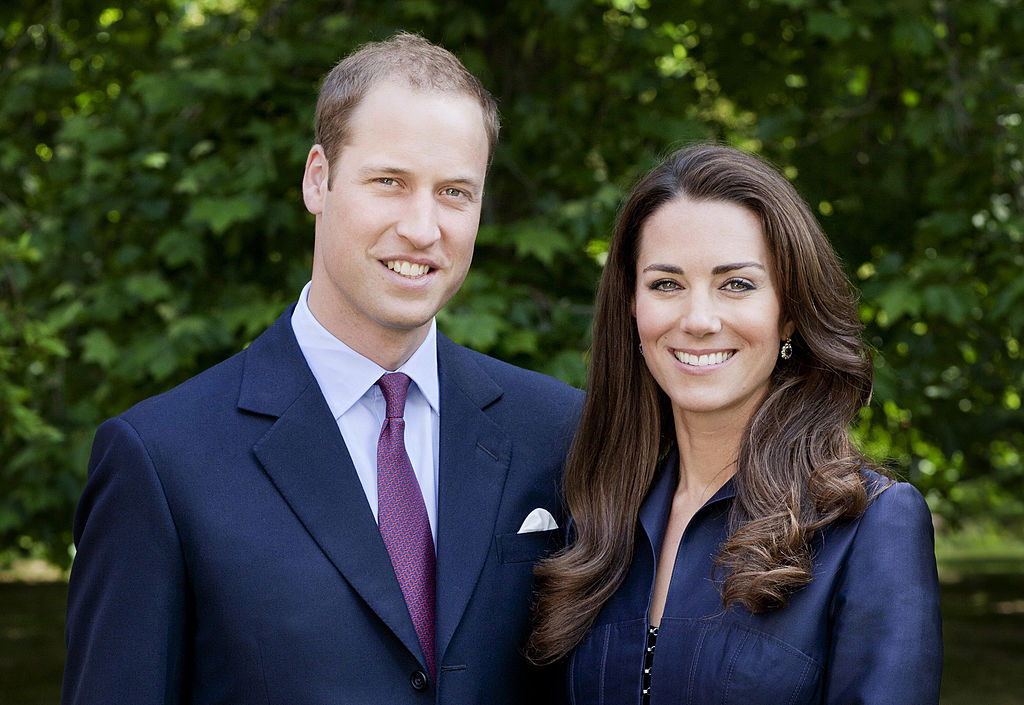 Prince William frees himself from Middleton
William and Kate Middleton's relationship appeared to be going well in 2007, with most royal watchers expecting a proposal at any moment. William, however, had other plans. He famously broke up with Middleton that same year and sources later claimed that he felt like she had become boring.
According to Express, Prince William enjoyed a wild romp inside a nightclub in London shortly after the breakup, telling his friends, "I am free."
The media snapped a few shots of William's night of partying and the photos ended up in newspapers across the country. Some of the images featured William dancing next to a gorgeous girl from Brazil, which did not go over well with Middleton.
Insiders claim that Middleton was outraged by Prince William's behavior and felt completely humiliated by what happened. She reportedly called William the next day and told him exactly how she felt.
"Kate had had enough and words were exchanged," an insider shared. "Kate told William that he was making her look bad."
Kate Middleton gives Prince William an ultimatum
In light of his behavior, Middleton allegedly told William that he was insulting her public image and that she did not appreciate being treated like that. Middleton had always kept silent whenever William acted out, but this time she clearly had enough. She then reportedly gave William an ultimatum, telling him that he should stop acting out in public or lose her forever.
William eventually came to his senses and realized that what he did was wrong. After a few weeks of the partying lifestyle, William reportedly told his close friends that he missed Middleton.
He then reached out to the future Duchess of Cambridge and before the summer was out, they were back together. William would go on to propose to Middleton a few years later and the couple happily married in 2011.
Inside Prince William's wild years
Before their second breakup and subsequent marriage, William gained a reputation for being a wild child. During his time in college, William's friends knew him as a ladies man and he reportedly talked about eligible women all the time. In his book, William and Catherine, author Andrew Morton claims that Prince William was looking to get with several women at his university and often chatted it up with members of the opposite sex.
While William had a reputation for having a wandering eye, his friends thought he should get with Middleton. They allegedly believed that William had the best shot and even had a nickname for her: Beautiful Kate.
Prince William and Middleton became friends first before things turned romantic. They were able to keep a lid on their romance during the first few years of school, but it all got out once they graduated.
Prince William and Kate Middleton partied hard in college
Turns out William is not the only person in his family who enjoys a good party – and we are not talking about Prince Harry. One of Middleton's former friends from college, Ms. McArdle, recently revealed that the Duchess of Cambridge loved to party it up just like every other college girl.
McArdle even recalled a time when Middleton drank so much at a party that she could barely make it back to her room. William, of course, was just as much as a partier as his girlfriend, as was pretty much everyone who attended St. Andrews at the time.
Despite their early struggles, everything worked out just fine for William and Middleton. The couple tied the knot in a gorgeous ceremony in 2011, which was watched by millions of people around the world. The two, who are parents to Prince George and Princess Charlotte, recently welcomed their third child, Prince Louis, last year.
The royal family has not commented on the reports surrounding Prince William and Kate Middleton's early relationship.