How Prince William Really Feels About Prince Harry and Meghan Markle's Bombshell
This week, Prince Harry and Meghan Markle announced that they were stepping back from their roles as senior royals. How does Prince William feel about the whole thing?
The royal family has been going through quite a lot this past week. Meghan Markle and Prince Harry recently announced that they would be stepping down from their positions as senior royals. But not only that, the royal pair also revealed that they would now be splitting their time between the UK and North America. This sent the world into a tizzy. Some people were happy that the couple would finally get some much-needed rest and get out of the limelight and others were upset that the Sussexes had used the taxpayers' money to fund their wedding and the renovations on their home.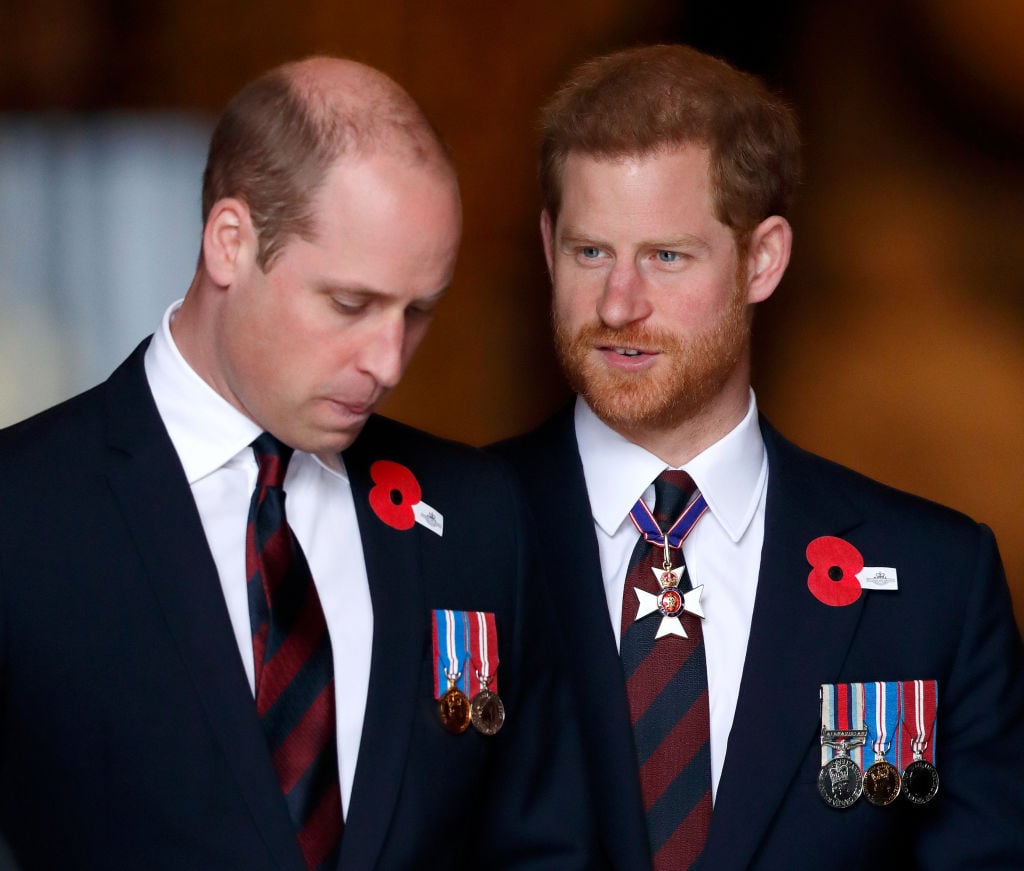 Since the announcement, people have been wondering how the rest of the royals are taking the news. Did they know about the decision beforehand? Did they approve of it? Did this put an even bigger strain on the already tense relationship between Prince Harry and his brother Prince William?
Prince Harry and Meghan Markle announce they won't be senior royals
On Jan 8. Harry and Markle took to Instagram to announce the big change.
"After many months of reflection and internal discussions, we have chosen to make a transition this year in starting to carve out a progressive new role within this institution," they captioned a photo. "We intend to step back as 'senior' members of the Royal Family and work to become financially independent, while continuing to fully support Her Majesty The Queen. It is with your encouragement, particularly over the last few years, that we feel prepared to make this adjustment."
"We now plan to balance our time between the United Kingdom and North America, continuing to honour our duty to The Queen, the Commonwealth, and our patronages," they continued. "This geographic balance will enable us to raise our son with an appreciation for the royal tradition into which he was born, while also providing our family with the space to focus on the next chapter, including the launch of our new charitable entity. We look forward to sharing the full details of this exciting next step in due course, as we continue to collaborate with Her Majesty The Queen, The Prince of Wales, The Duke of Cambridge and all relevant parties. Until then, please accept our deepest thanks for your continued support."
Prince Harry and Prince William's tense relationship
There had been rumors floating around for a while that Prince Harry and Prince William were at odds, even before Harry decided to step back from being a senior royal. The rumors got so severe that Harry had to comment on the situation.
"We don't see each other as much as we used to because we are so busy," he said in the documentary Harry and Meghan: An African Journey. "But, you know, I love him dearly. "You know, the majority of the stuff is probably — well, the majority of the stuff is created out of nothing. But, just as I said, as brothers, you know, you have good days and you have bad days."
How did Prince William react to Prince Harry's news?
Though William and Harry seemed to be on better terms before the announcement, William is still not pleased with his brother.
"William is understandably frustrated by his brother's decision," a royal source told Entertainment Tonight. "Many family members were very disappointed with the Sussexes."
Royal expert Katie Nicholl elaborated on the situation.
"I think William feels a sense of betrayal by his brother and possibly a sense of being abandoned too," she told the outlet. "While Meghan and Harry weren't the top tier of royals and by that I mean they are not a future king and queen, you know their importance in the royal family is to not be underestimated. They are hugely valuable."