How Princess Anne's Daughter Zara Tindall and Husband Mike Tindall Make Their 10-Year Marriage Work
Zara Tindall is the only daughter of Princess Anne, which makes her Queen Elizabeth's granddaughter. She has a husband named Mike Tindall, and the couple has been married for 10 years.
Being able to keep a marriage strong for 10 years is no easy feat. Mike recently shared how they manage to make their relationship work.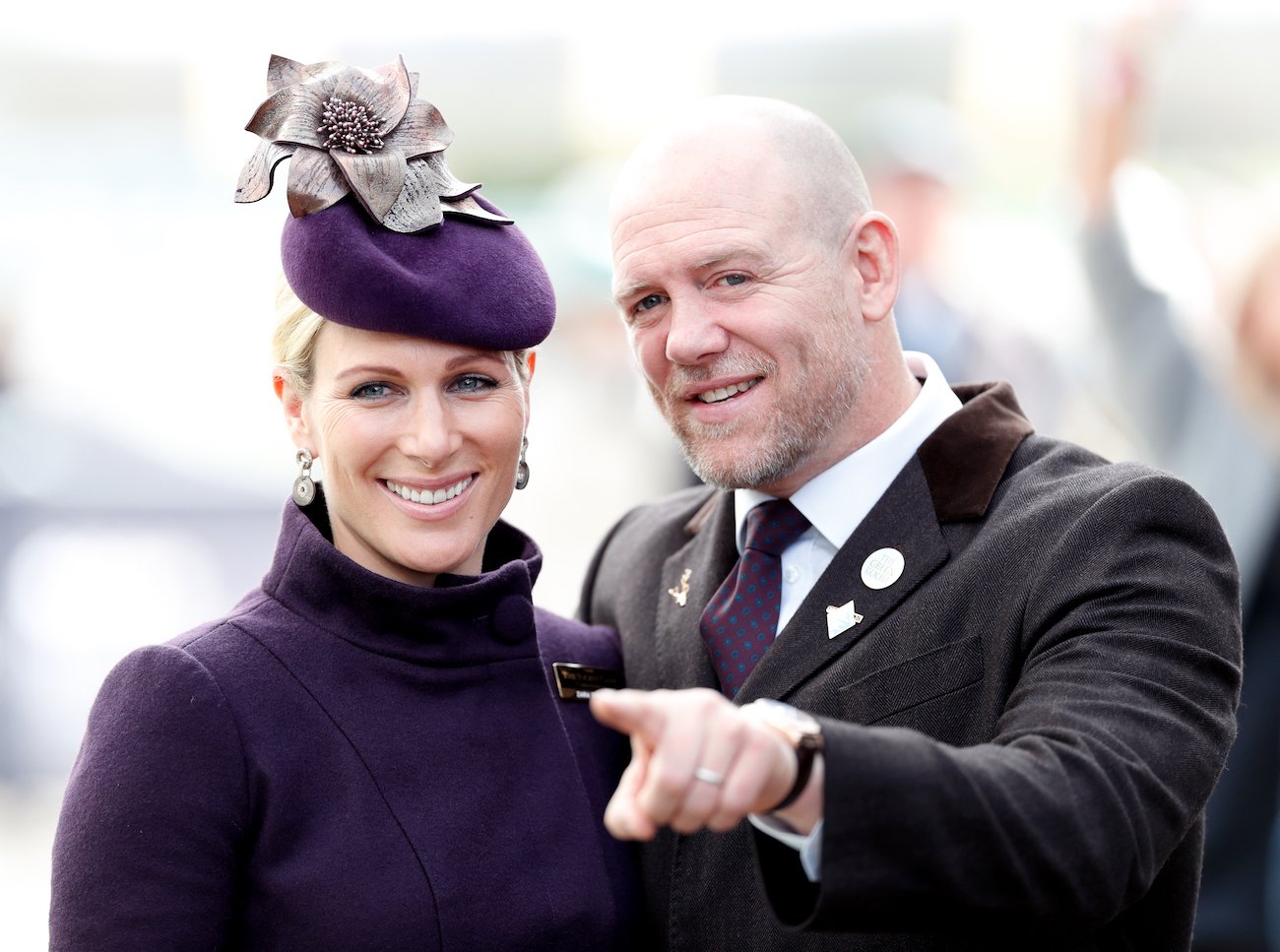 Zara Tindall and Mike Tindall have been together for a total of 17 years
According to Harper's Bazaar, Zara and Mike met in 2003 at a bar in Australia. The two of them reconnected when they got back to the United Kingdom, and they became an official couple in April 2004.
They both bonded over their sporting careers—Zara was an equestrian, while Mike played rugby.
Zara and Mike announced their engagement in 2010, and they got married in 2011. They now have three kids together: Mia (born 2014), Lena (born 2018), and Lucas (born 2021).
How Zara Tindall and Mike Tindall make their marriage work
Not every couples can say they have been together for as long as Zara and Mike. They will soon be celebrating their 10th wedding anniversary, and Mike recently shared their secret for a happy marriage.
"A lot can change over 10 years," Mike told The Telegraph. "I think the fact that she's always been my best friend has been the key. At the end of the day we can sit down and laugh at each other and have a good time. It's been an amazing 10 years."
Zara and Mike have been through a lot together, and they continue to be each other's rock. For example, Mike's father has been dealing with Parkinson's disease for the past 20 years, and he also shared how Zara is supporting him.
"She's been brilliant," Mike told the BBC. "She sort of gets it. She sort of keeps me on my toes as well a little bit with it, and where we are in terms of finding out more about new drugs that are coming out and new trials and everything else. Yeah, she's good at making sure I stay on my toes about what I'm trying to do as well."
Mike Tindall also has good things to say about the royal family
Having supportive family members can go a long way in helping a marriage thrive. According to Mike, the royal family has been nothing but welcoming to him.
"I can only say how kind they've been to me, and how welcoming they've been to me since joining the family," he told The Telegraph. "And how they've made my family welcome. I've always felt part of it and I think that's down to what an amazing woman the Queen is."
He also talked about how close the royals are, saying, "They're a fantastic family. How many families say that they will get together as a whole family six to eight times a year? It just doesn't happen for me. I would like it to happen more, and this is where I have to perhaps learn a bit more from the wife, but it's very rare. They're very close and it's great to see."