How Princess Diana Used 'Intrusive' Photos to 'Prove' Prince Charles Once Loved Her
Nearly three decades ago, Princess Diana and Prince Charles' announced their split after a tumultuous marriage.
Since their divorce — and Diana's subsequent passing — some staffers and journalists who had behind-the-scenes access to the Prince and Princess of Wales have revealed a lot of details about what was really going on when their marriage was crumbling.
According to one royal expert, Diana once used "intrusive" photos to prove that Charles loved her.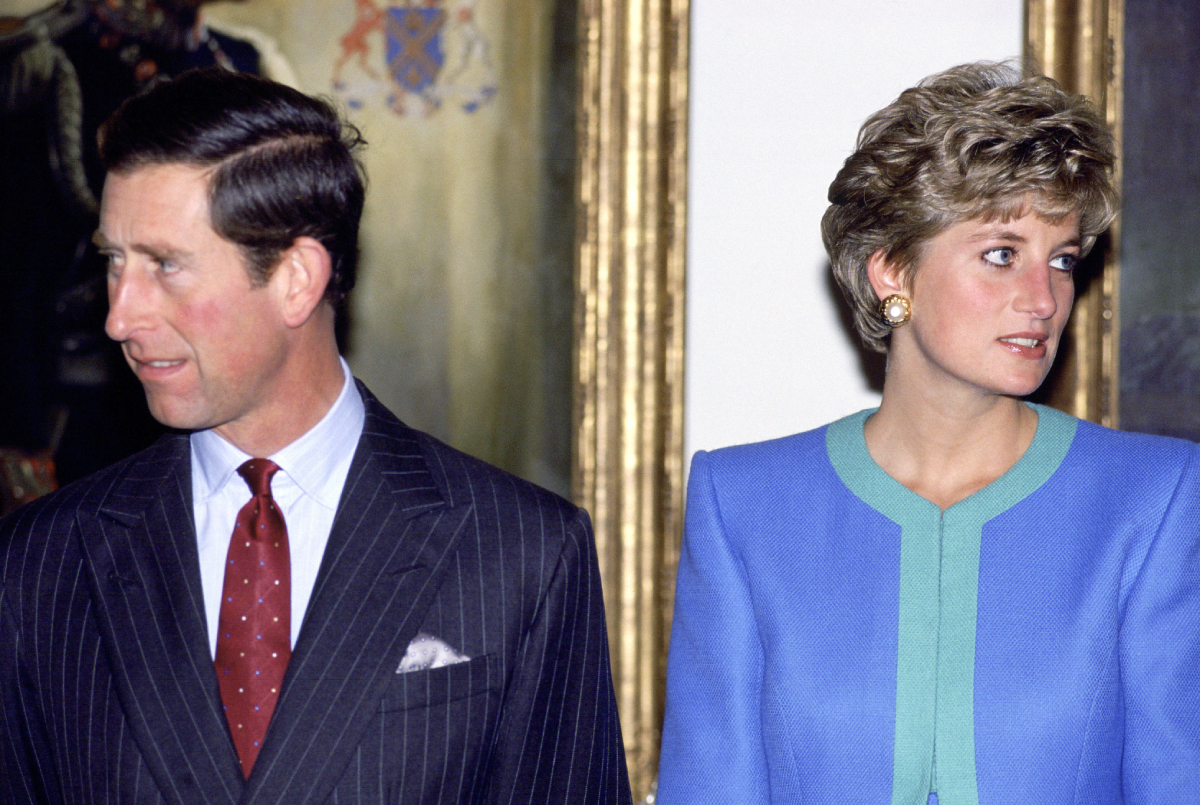 Princess Diana famously said that there were three people in her marriage
During a 1995 interview with the BBC, Diana made it clear that her marriage started to break down in 1986 when Charles rekindled his romance with Camilla Parker Bowles. Charles and Camilla had been an item in the 1970s before he married Diana. And even though both Charles and Camilla were married to other people years later, they started an affair.
Diana said that Camilla was a factor in the breakdown of her marriage to Charles because "there were three of us in the marriage, so it was a bit crowded." The princess added that she felt "deep, deep, profound sadness" about their decision to divorce.
"We had struggled to keep it going, but obviously we'd both run out of steam," Diana admitted.
These revelations came three years after Andrew Morton published Diana: Her True Story. The shocking tell-all that detailed the collapse of her marriage. As Vogue points out, Diana secretly cooperated with Morton and provided him with audio recordings.
Did Prince Charles get married because of an ultimatum?
According to Express, royal author Jonathan Dimbleby wrote in his book Prince of Wales: A Biography that Charles married Diana because of an ultimatum. Dimbleby — Prince Charles' official biographer — wrote that Prince Philip warned Charles that Diana's position would be "compromised" if he didn't propose.
The truth was that Charles was in love with Camilla. And even though he was dating 19-year-old Diana Spencer, Camilla had his heart. Charles was reluctant to move forward with a proposal, but he popped the question to please his father.
Piers Morgan claims that when Diana found out about the suggestion that Charles married her because of the Duke of Edinburgh's ultimatum, she was distraught. This pushed her into a final "act of desperation" to prove that Charles once loved her.
RELATED: Princess Diana Was 'Seduced' Into 1 of Her Most Infamous Interviews Claims Her Private Secretary
Related post url: 
In his autobiography, Morgan writes that a palace contact reached out to him to let him know that Princess Diana would be okay with him publishing pictures of herself and Charles that had been deemed "intrusive."
"The snaps, she believed, were not published at the time because they were deemed too intrusive, but she would have no argument if we wanted to run them now," Morgan wrote.
The former editor of The Daily Mirror added that when he asked why Diana would want the pictures released, she reportedly said, "because they prove he loved me."
Queen Elizabeth allegedly ordered Princess Diana's divorce from Prince Charles
Morgan found it "extraordinary" that Diana would go to such lengths to prove that Charles once loved her. He also believes it was an indication of how hurt Diana was when she found out that Prince Philip essentially forced Charles to propose.
"We checked the safe, and sure enough there was a set of amazing photos of Diana and Charles romping together in the surf, looking for all the world like the most loving couple imaginable," Morgan recalled. "We ran them under the headline THE LIAR KING."
This all took place when Charles and Diana were battling out in the press after their split. But before their divorce was finalized.
According to royal expert Angela Levin, not only did Charles have a parent force a wedding. He also had a parent force a divorce. Levin says that Queen Elizabeth ordered Charles and Diana's divorce. The reason was to uphold the royal family's public image.
Royal expert Richard Kay agreed. "It was sort of dominating royal coverage, it was overshadowing all the good works of the Royal Family."
After announcing their split in 1992, the couple confirmed they would divorce in 1995. They finalized the divorce in 1996, just one year before Princess Diana's death.