How Queen Elizabeth Is Going Out of Her Way to Normalize Things With Prince Harry and Meghan Markle
Learn more about the efforts Queen Elizabeth II is making with the Sussexes.
The world was shocked when it learned that Meghan, Duchess of Sussex, and Prince Harry were planning to resign from royal duties, despite the fact that it was common knowledge the couple was pretty unhappy with royal life and the negative coverage that they had been receiving in the media.
The couple announced they wanted a quiet, more private life with each other and their son, Archie Harrison, and also that they wanted to be away from the glaring spotlight that comes along with being part of the royal family. Now that Mexgit will be final in a very short time, fans around the world are anxious to see how things will unfold.
Life will be dramatically different for Meghan and Prince Harry. For the past few months, rumors have been endlessly swirling regarding their relationships with the other royals.
So, how is Queen Elizabeth going out of her way to normalize with Prince Harry and Meghan?
Is there tension between the Sussexes and Queen Elizabeth?
Although fans knew that Meghan and Prince Harry were having a hard time, no one — not even Queen Elizabeth — expected them to step back from their positions. Her Majesty has the unique position of looking at the situation from the point of view of both the ruling monarch as well as Prince Harry's grandmother.
While the queen is no doubt sad to see them go, we also know that she wants her grandson and his wife to be happy. Even so, there are reports of tension between the Sussexes and Queen Elizabeth.
Some fans noticed the friction at some of Meghan and Prince Harry's final royal duties, and no one held back their opinion regarding the situation. Everyone noticed how bitter the royals seemed toward each other, and it left quite a few people worried about what will happen once the split is officially final.
Queen Elizabeth obviously still loves Meghan and Harry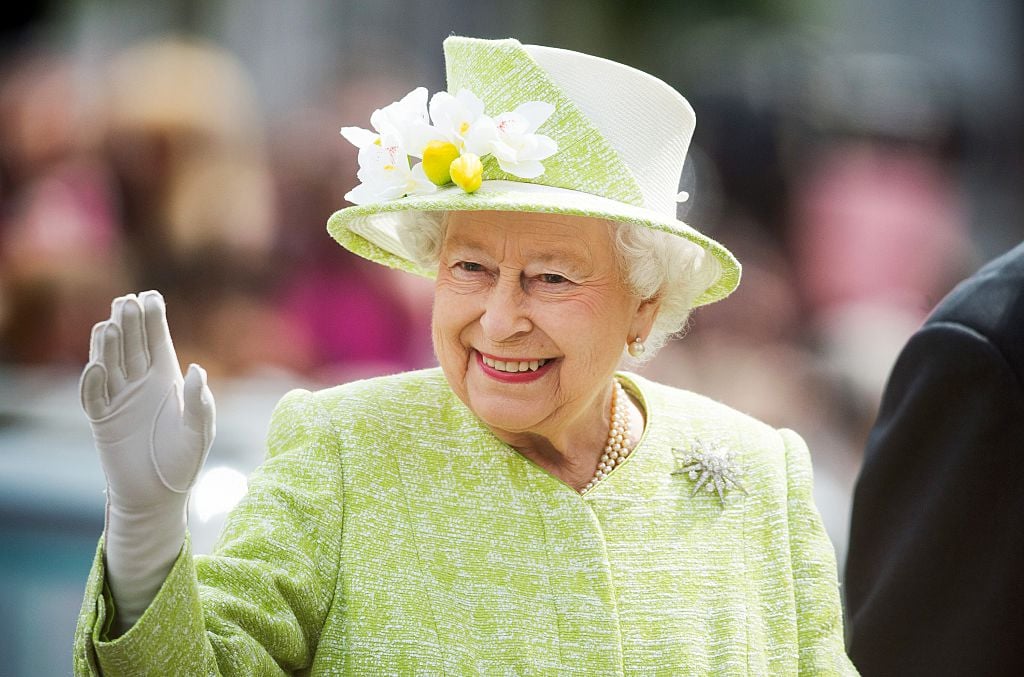 The royals have a strong family bond, and even Megxit can't destroy that. Things are more than awkward right now, and most likely will take a while to get back to normal.
In the midst of all of the tension and bitterness, Glamour reports that the queen certainly has not forgotten Meghan and Prine Harry one bit. First and foremost, she had a private lunch with Prince Harry. According to Hello Magazine, the two spent four hours together. What's more, Her Majesty told Prince Harry that he is "always welcomed back" should he ever change his minds.
Queen Elizabeth also reached out to both of them as a couple when she invited them to a church service in Windsor, an invitation that they happily accepted. "It was a really sweet gesture that the Queen asked them to church," a source told People. "It's telling in the sense that these two are still her family. And as a family, they all love each other."
"The Queen personally invited Harry and Meghan to join her for the service," a royal source told BAZAAR. "She has continuously made sure that they feel welcome and loved."
Fans were quick to notice just how delighted the couple looked as they arrived at the chapel to see the queen and spend some time with her before they step down and leave the United Kingdom to begin the newest chapter of their lives.
Queen Elizabeth is going out of her way to normalize with Prince Harry and Meghan Markle
Despite everything that is going on, it appears that Queen Elizabeth is working hard to keep things as normal as possible in her relationship with Meghan and Prince Harry. After Megxit was announced, her majesty made several statements about them, assuring the public that they will always be valued family members. In one of her statements, she noted that "Harry, Meghan and Archie will always be much-loved members" of her family.
"I recognise the challenges they have experienced as a result of intense scrutiny over the last two years and support their wish for a more independent life," she said in a statement. "I want to thank them for all their dedicated work across this country, the Commonwealth and beyond, and am particularly proud of how Meghan has so quickly become one of the family. It is my whole family's hope that today's agreement allows them to start building a happy and peaceful new life."
Although the couple no longer wishes to carry out royal duties on behalf of the queen, it is wonderful that she is going out of their way to maintain her relationship with them. Things can get pretty hectic whenever a major change is taking place, and we can only imagine that even with all that is happening behind palace doors, Queen Elizabeth looks forward to seeing Meghan and Prince Harry live the life that they want and deserve.