How Real is 'RuPaul's Drag Race: Untucked'?
Oh honey. Once episodes of 'RuPaul's Drag Race' end, the drama is only beginning. How real is 'RuPaul's Drag Race: Untucked?' Here's what we know about the series.
Girl, if you're not watching Untucked, you're only getting half the story. This RuPaul's Drag Race spin-off show takes viewers behind-the-scenes of the competition, where the queens show their true colors. Just how real is RuPaul's Drag Race: Untucked? What is this unscripted reality series about? Here's what we know about RuPaul's second Emmy-nominated television show.
What is the 'RuPaul's Drag Race' unscripted spin-off series, 'RuPaul's Drag Race: Untucked'?
Just when you thought there couldn't be any more drama on RuPaul's Drag Race. Episodes of RuPaul's Drag Race: Untucked premiere following episodes of RuPaul's reality series. There, fans get a look backstage to see what happens between the contestants while the judges are busy deliberating. There are queens rehearsing for their lip-sync moments, there's laughing, there's crying, and there's plenty of arguments between the contestants.
Recently, Untucked earned Emmy nominations for 2019, one of which was for "Outstanding Unstructured Reality Program." As a result, some fans are left wondering just how organic this series is. The answer? According to some sources, it's a lot more honest and natural than the regular episodes of RuPaul's Drag Race.
'RuPaul's Drag Race: Untucked' won multiple Emmy nominations at this year's award ceremony
Just like RuPaul's Drag Race, Untucked is a reality series but this one, for the most part, is unscripted. There are planned moments, including video messages from loved ones playing for the queens. However, for the most part, the arguments and conversations are organic. Well, at least based on what viewers see, they are.
According to Screenrant, "unlike the typical RuPaul's Drag Race episode, which is glossy, fast-paced, and tremendously edited, Untucked is mostly raw footage of the queens talking and hanging out backstage, which is very clear to any viewer watching. Untucked is known for broadcasting moments of silence, pointless conversations, smoke breaks, and other extremely candid moments that take place between the queens."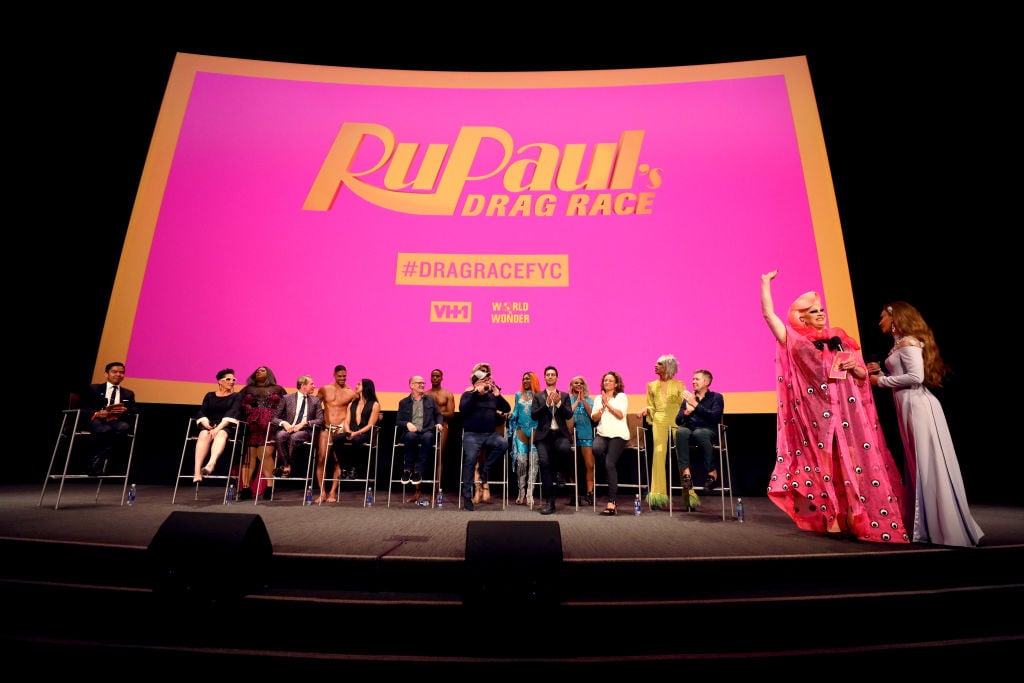 Just how real are the fights in 'RuPaul's Drag Race: Untucked'?
Sure, there have been a few iconic Untucked moments, from Aja's "you're perfect, you're beautiful" monologue to Laganja Estranja feeling very attacked. Some queens even commented on heated moments backstage, including the contestants of season 11. During an interview with Entertainment Weekly, Ra'Jah O'Hara elaborated on a fight backstage.
"That's one of those situations where I was in my feelings," said O'Hara of the Untucked moment. "I'd been in the bottom so many times. Since the entire group said Scarlet, I said that she should've said herself, which is true. If she looked down the line [she would've known she was] in the bottom, and the question [was] basically then, "Who do you want to lip-sync against?" I personally wouldn't have chosen me. It was like, why would you say me? Girl, I'm the lip-sync assassin. I'm sending [contestants] home left and right!"
Episodes of RuPaul's Drag Race and RuPaul's Drag Race: Untucked are available for streaming on VH1.com and on the VH1 App.