How Rich Was Dodi Fayed When He Died? The Net Worth of Princess Diana's Love Interest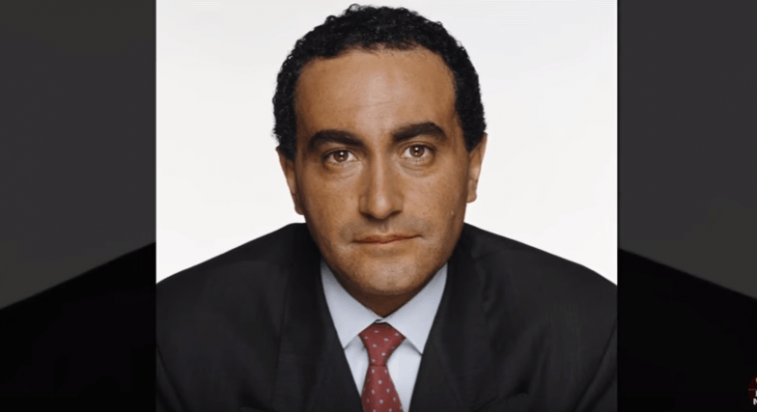 On the night she died Princess Diana was traveling with her companion, Dodi Al Fayed, through the Pont D'Alma tunnel in Paris when their vehicle crashed into a pillar. Diana was transported to Pitié-Salpêtrière Hospital where she died of her injuries. Fayed, however, was pronounced dead at the scene.
The public knew Diana was dating Fayed following her divorce from Prince Charles, but there were several questions about the relationship between the wealthy playboy and the "People's Princess." Now, more than 20 years after their deaths we are revealing more details about the pair and just how rich Fayed was.
Who was Dodi Fayed?
Fayed grew up very privileged. Not only was he the eldest son of billionaire Egyptian tycoon and former Harrods owner Mohamed Al Fayed, but his mother was the sister of the Saudi Arabian arms dealer Adnan Khashoggi, who was a billionaire as well.
His family also owned the Ritz hotel in Paris, which is the last place he and Diana were together just before the fatal crash.
How he met the princess?
Fayed and the Princess of Wales first met back in 1986 during a polo match in Windsor when he and Prince Charles were on opposite teams. The meeting was said to be just a formal introduction in which they each exchanged pleasantries.
In 1997, Fayed's father invited Diana and her sons, Princes William and Harry, to spend a holiday onboard his yacht in the south of France. After she agreed, pictures of Fayed and the princess kissing were published all around the world.
His past relationships
Before Diana, Fayed reportedly dated several other famous women including Julia Roberts, Brooke Shields, Winona Ryder, and Nancy Sinatra.
In 1986, he married model Suzanne Gregard, but they divorced after just eight months.
His net worth
While Fayed worked in the film industry and served as an executive producer on a few successful movies such as Chariots of Fire and The Scarlet Letter, just about all of his money was said to be family money. Fayed's exact net worth before his death has never been reported, but he always relied heavily on his father's fortune to afford his extravagant lifestyle and received a whopping $100,000 monthly allowance from him.
Mohamed Al Fayed's net worth is estimated at $2 billion. He sold Harrods for a reported $2.4 billion and the Fulham Football Club to billionaire auto-parts dealer Shahid Khan for $300 million.
Their shrines
Following Fayed's death, there was an Islamic funeral for him which took place at a mosque in central London. He was then buried in a London cemetery but was later transported to his father's property in Oxted, Surrey.
At the time his family still owned Harrods and a shrine for Fayed and the late princess was created as was a bronze statue of the couple dancing. In 2018 though, it was removed from the department store and returned to Fayed's father.
"It is a blessing and a comfort to have the statue of Dodi and Princess Diana in the privacy of our family home after having shared it with the public for so many years in Harrods," Mohamed Al-Fayed told the Daily Mail, adding, "Dodi was a wonderful son who lived life to the full and this statue of them both at one of the happiest times of their lives is a perpetual memory to their love and their fulfilled lives."