How Ringo Starr Came Up Big on the Greatest Beatles Song of Them All
While some have knocked Ringo Starr's drumming over the years, the Beatles drummer delivered on so many track, including the Fab Four's best.
When people talk about The Beatles, you'll hear some knock Ringo Starr as the band's weak link. But you won't hear Ringo's bandmates speak that way. While Paul McCartney and John Lennon may have been hard on Ringo at times in the studio, they'd vouch for their drummer in the press.
"Ringo's a damn good drummer," John Lennon told Playboy's David Sheff in 1980. "He was always a good drummer. He's not technically good, but I think Ringo's drumming is underrated."
Anyone who listens closely to the Beatles' recorded output would likely agree. The thing about Ringo was, he was the opposite of showy. He refused to take drum solos (with one famous exception) and generally avoided the musical spotlight.
But he had more than his share of moments over the years. "Rain," the B-side Ringo considered his best work, offers a sparkling example. But Ringo didn't just deliver on obscure Beatles gems; he also came up big on the most acclaimed track the Fab Four ever recorded.
Ringo delivered brilliant drum work on 'A Day in the Life'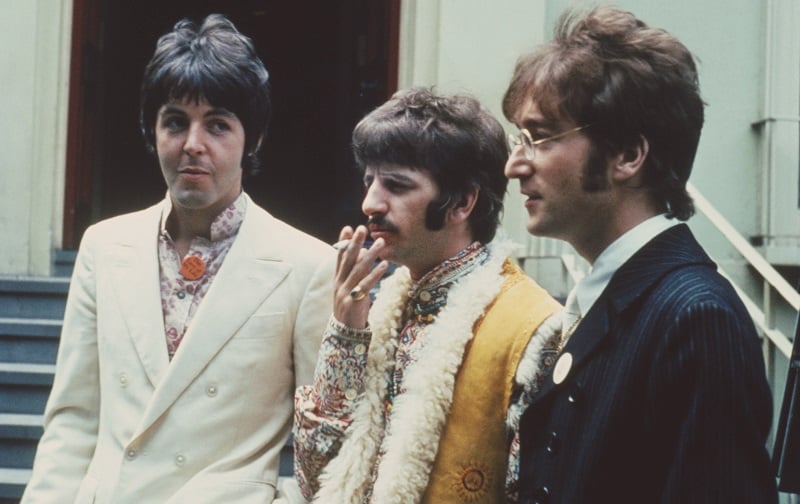 If there's one Beatles song everyone can agree is a masterpiece, it's "A Day in the Life" from Sgt. Pepper's Lonely Hearts Club Band (1967). On that track, the band showcased everything it did best, from the ambitious Lennon-McCartney writing to Lennon's vocals and George Martin's production.
But even with all those things going on, Ringo's drum work stands out as a highlight. As on "Rain," another song written primarily by Lennon (Ringo's preferred half of Lennon-McCartney), Ringo seems genuinely possessed when delivering his fills.
However, Ringo's attack on "A Day in the Life" showcases a different side of the drummer. On this track, his restraint is the key ingredient. While John's ethereal voice and piano carry the song during the verses, it's Ringo's fills that push it over the top. Years later, Phil Collins marveled at his work.
"The drum fills on 'A Day in the Life' are very complex things," Collins said (via Something Else). "You could take a great drummer today and say, 'I want it like that.' They wouldn't know what to do."
Great drummers continue celebrating Ringo's 'Day in the Life' work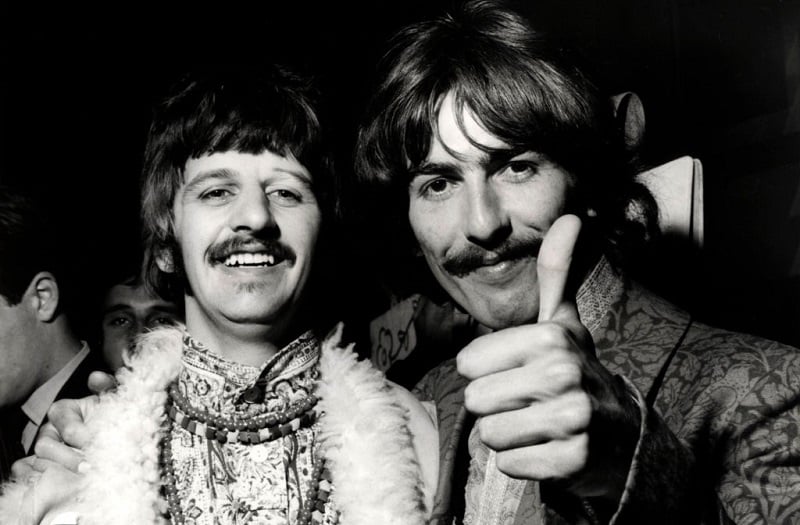 Collins wasn't alone in celebrating Ringo's work on Sgt. Pepper's epic closing track. Rich Pagano, who drums for Beatles tribute band The Fab Faux, told Modern Drummer that The Band's Levon Helm tuned his toms on "The Weight" after hearing Ringo do so on "A Day in the Life."
Red Hot Chili Peppers drummer Chad Smith also paid his respects in the 2017 Modern Drummer tribute. Smith pointed to Ringo's work on "I Am the Walrus" and "A Day in the Life" in particular. "I love his fills on [those] songs," Smith said. "His pocket and time are fantastic."
As for the ever-humble Ringo, it took some doing to get him to acknowledge his huge contribution to The Beatles' magnum opus. But Modern Drummer managed to pin him down on the subject in 1997. "I felt the ['Day in the Life'] drums were as colorful as the song and the guitars," Ringo said.