How Did Ringo Starr Get His Stage Name?
Before Ringo joined up with The Beatles, he was well-known in Liverpool and had already adopted his stage names.
In 1962, The Beatles came to an early crossroads. As the band geared up for a big recording date with producer George Martin, they had a problem on drums. The problem was, Martin wouldn't use drummer Pete Best on the records because he wasn't good enough.
Martin, thinking Best was around for his looks rather than his musical skills, figured he'd use a session drummer for recordings while The Beatles would keep Best for live shows. But that didn't happen. The band's manager promptly fired Best and brought Ringo Starr aboard.
At the time, Ringo was no stranger to anyone. He'd sat in for Best on occasion and had established his reputation in Liverpool playing behind Rory Storm. Paul McCartney said he and his bandmates considered Ringo the top drummer in town.
But Paul said the band also wanted Ringo because of his swagger. That included his beard, the car he drove, and the stage name he'd already adopted.
The first half of Ringo's stage name came from the rings he wore.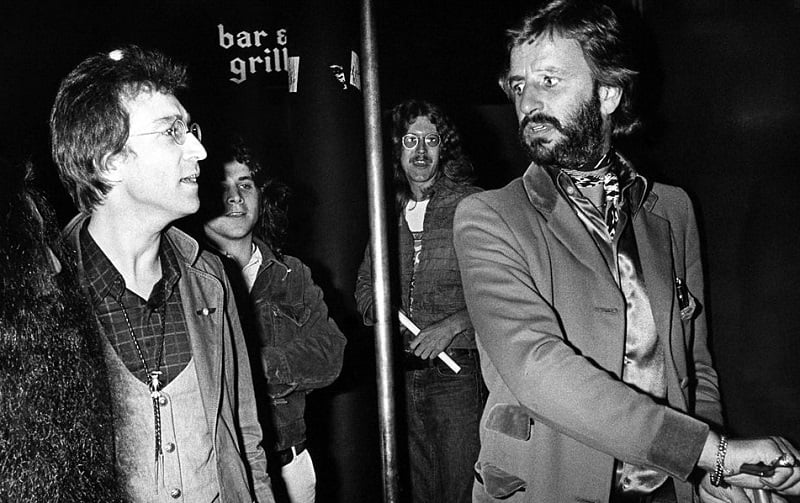 In Anthology, Paul spoke about why Ringo seemed perfect for the band. "We really started to think we needed the greatest drummer in Liverpool. [That was] Ringo Starr, who had changed his name before any of us, who had a beard and was grown up and was known to have a Zephyr Zodiac."
Born Richard Starkey, Ringo got the first half of his nickname while playing in bands with Eddie Clayton and Rory Storm. No one got too deep: They called him Ringo because he wore multiple rings on both of his hands.
By the time he joined The Beatles, Ringo (b. 1940) had already turned 22, which made him the oldest member of the group. John Lennon, also born in 1940, was a few months younger, while Paul and George Harrison were both several years younger.
As for the second half of his name, Starr seems to be just a slight shortening of Starkey. However, the first bands he played with in Liverpool made the name part of the attraction.
A Ringo drum solo was billed as 'Starr Time' those days in Liverpool.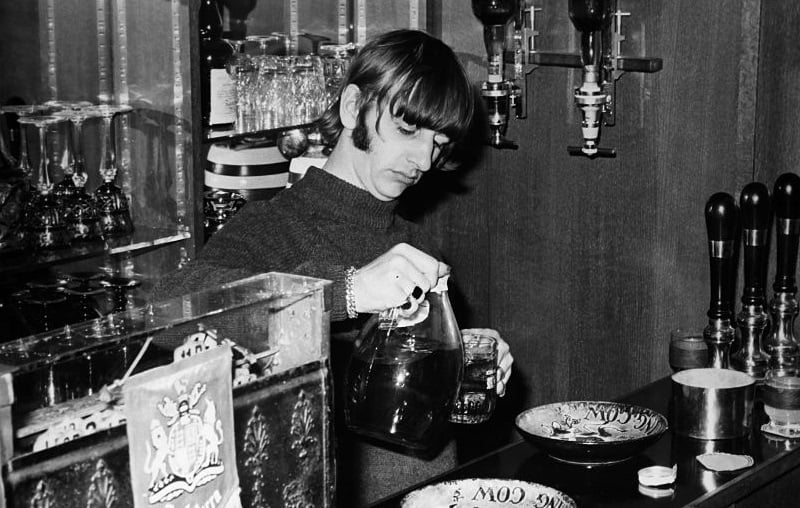 According to The Beatles Bible, Ringo wasn't quite as shy about drum solos before he joined the up-and-coming band. When working with his first Liverpool acts, they called his time soloing behind the kit "Starr Time," thus making the second half of his stage name stick.
Yet Ringo never was shy about getting up in front of the bright lights. During early Beatles interviews in America, you can see him jumping in, unsolicited, to answer questions and interject thoughts into the conversation.
When The Beatles started making movies, Ringo looked incredibly comfortable in front of the camera. By the late '60s, he was acting in films alongside Marlon Brando, Richard Burton, and Peter Sellers.
After The Beatles breakup, Ringo made his own movie (a T. Rex concert film), in which he also appeared. Even next to the camera-ready Marc Bolan (and a young Elton John), Ringo looked like the most comfortable one on the screen.
See also: Why John Lennon and George Harrison's Friendship Fell Apart