How Robin Williams Helped a Soldier Deal With the Loss of His Fiance
Robin Williams was a steadfast supporter of the troops. He performed many standup comedy shows for the USO, and also spent time one on one with military veterans. The new documentary Robin's Wish shares some of the personal moments Williams had with veterans. 
Robin Williams and the USO
Williams would often speak about his commitment to performing for the troops. Robin's Wish shows Williams discussing it on various talk shows. In the Iraq and Afghanistan Wars, he said he visited Afghanistan six times and Iraq five. He called them "the best audiences in the world."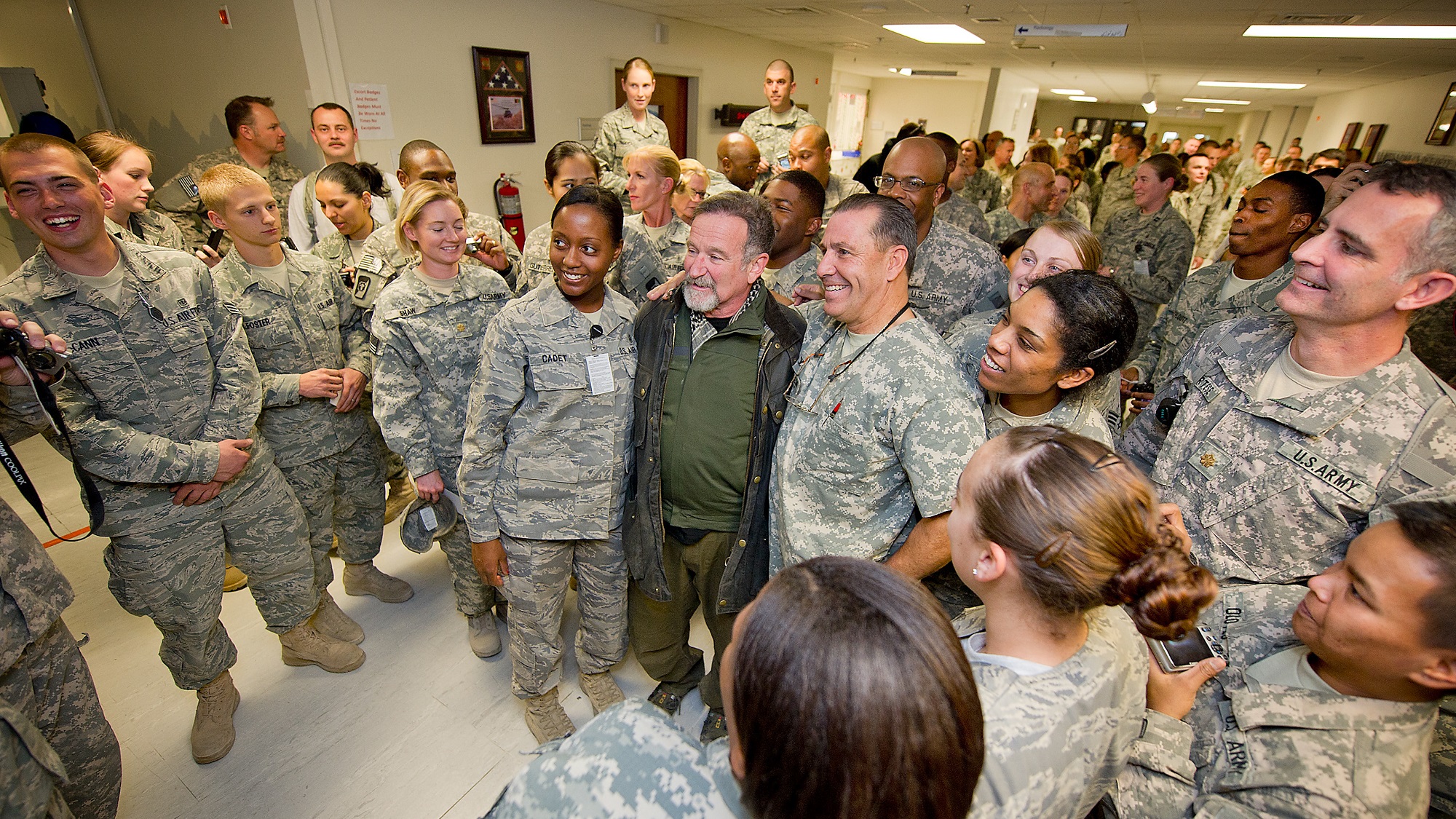 RELATED: Robin Williams Had Panic Attacks On the Set of 'Night at the Museum 3,' Director Confirms
"There's combat, hardcore stuff and then it's a lot of waiting around," Williams said. "It's that stuff where people need things just to fight the boredom, and that is most important. I think most people are shocked that someone showed up.'
One on one with a veteran
Elaine Rogers, President and CEO USO Metro, shared a specific Robin Williams story she witnessed herself during one of his USO visits.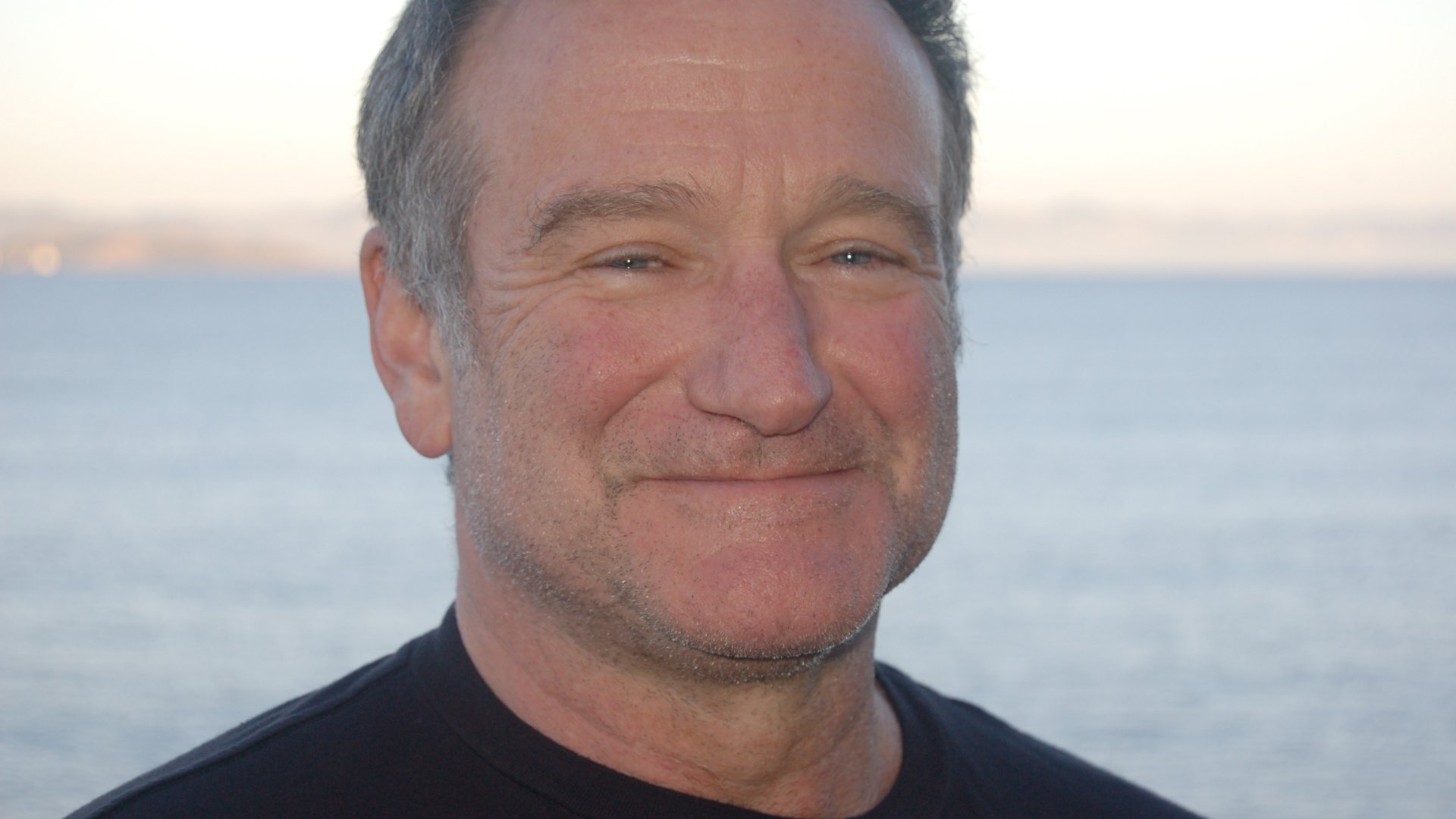 RELATED: Robin Williams' Son, Zak, Honored His Late Father By Naming His Son After Him
"A young man was very seriously injured and his girlfriend had decided it was just a little bit too much for her to handle," Rogers said. "She had just left and she was not coming back. She was on her way to the airport. So we walkted in and you could tell that he was in despair and how afraid that he was in going forward that he would never have another girlfriend, about what his life was going to be like."
Robin Williams got personal with a total stranger to make him feel better
Rogers did not share the deatils of Williams' conversation with that man. However, she noted Williams' willingness to be vulnerable with other vulnerable people.
"Robin pulled up his chair right beside his bed and started talking about fear," Rogers said. "He went into some very personal things. I think we probably stayed an hour and a half. We walked out and Robin actually said, 'Boy, that was a tough one because for all of us, confronting our fears is a very difficult thing to do. I'm sure nobody ever thinks I'm afraid of anything.'"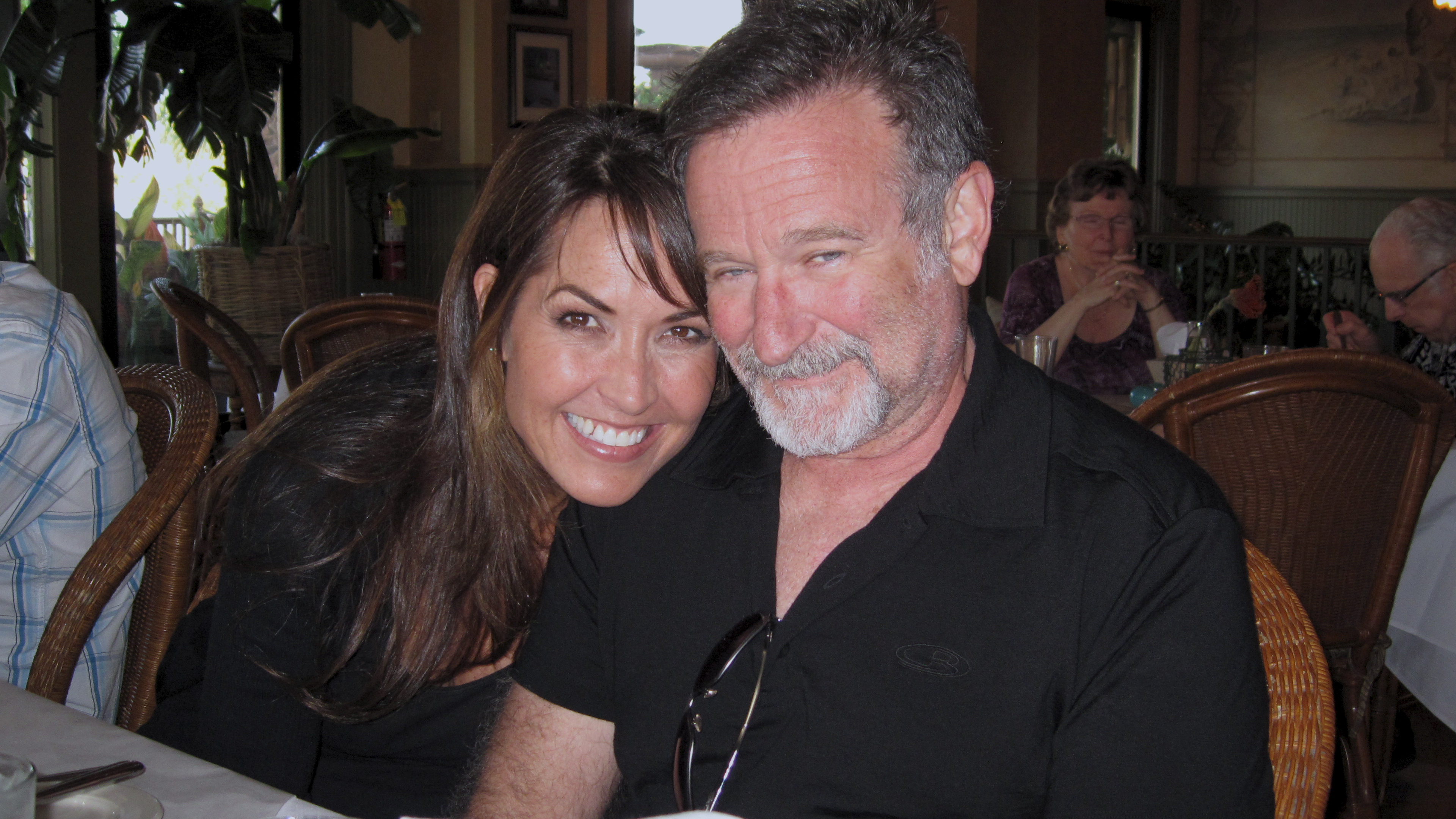 RELATED: Robin Williams' Highest-Grossing Movie Isn't What You Think
Robin's Wish explains that Williams was suffering from Lewy Body Dementia. On top of diagnoses like Parinkson's disease, Lewy Body led to decline. Ultimately, Williams' widow Susan Schneider Williams believes Lewy Body was the reason for Williams' suicide. Even earlier in life, Williams could relate to people struggling.
"That was a big topic of conversation was their spouse going to stay with them?" Rogers continued. "Were people going to be looking at them differently? He actually talked about those kinds of things. He was willing to sit and talk about some of his own fears. I'll never forget one day, he said, 'Oh Elaine, that was a tough one. He doesn't know that but I have been so close to what he was talking about myself.'"