How Robin Williams Helped Sharon Osbourne Battle Cancer
Robin Williams is beloved throughout America, and for good reason. The Hollywood legend was nothing short of brilliant. He provided not only comedy, but sensitive, emotional insight into the human condition. Apparently, Ozzy Osbourne thought so too. According to the Osbourne family, when times were getting especially tough for Sharon Osbourne during her fight with cancer, Robin Williams helped save the day. 
Sharon Osbourne was losing her will to fight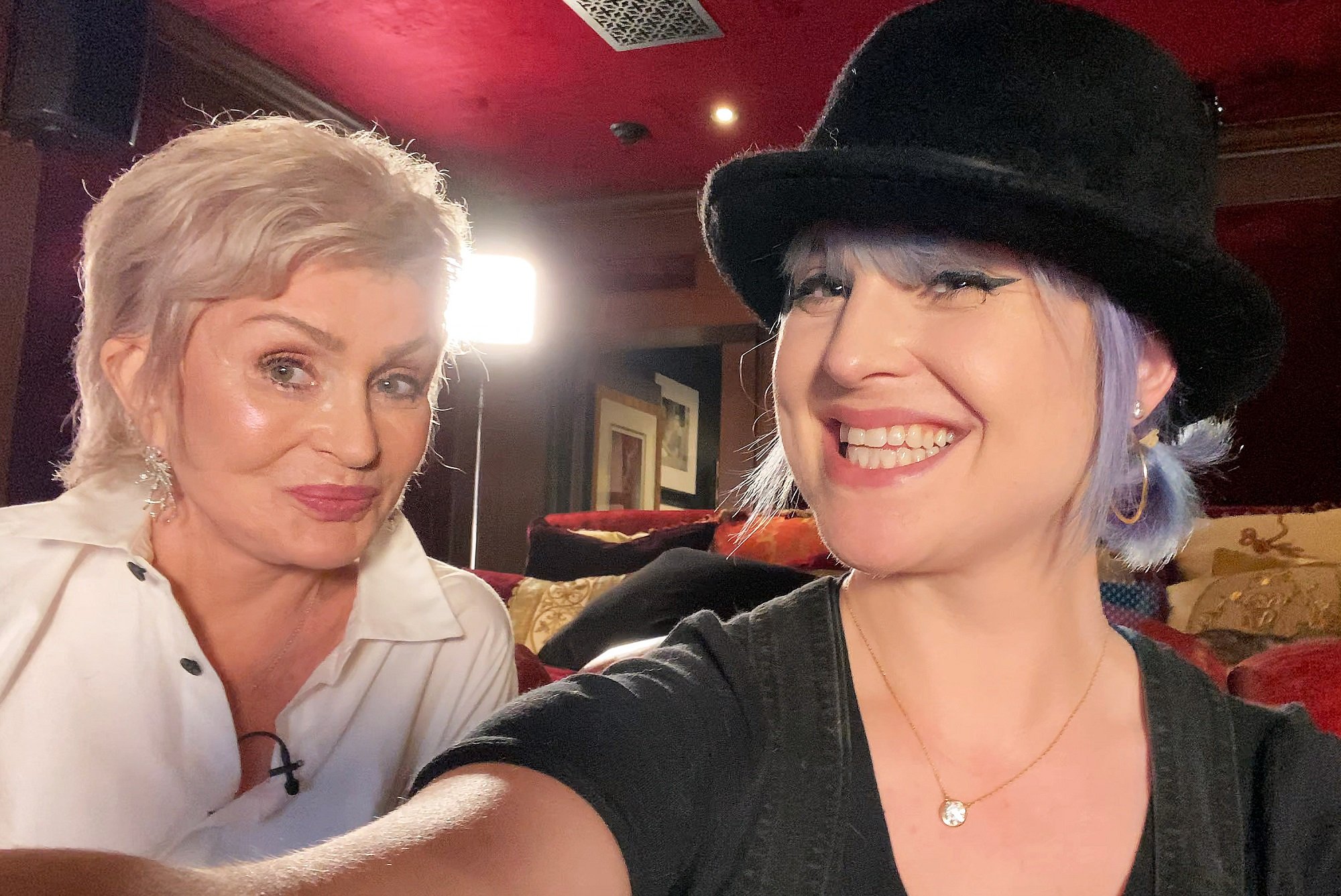 On the very first episode of the Osbourne family's podcast, The Osbournes Podcast, Kelly and Jack Osbourne reflected on how Robin Williams helped her mother during her fight with cancer. 
"During the filming of the show, mom was diagnosed with colon cancer. It was, like, really early on when the show hit. It was not a very fun time for anyone and probably the least amount of fun for Mum," shared Jack Osbourne. 
"Mom had got to a point in her chemotherapy that she'd kind of given up, because it was when Mom's hair started to fall out. Mom was lying in this bedroom that she had curtained off. It was pitch black — she hadn't gotten out of bed for like a week," remembered Kelly Osbourne. 
It seems Ozzy Osbourne realized Sharon Osbourne needed some extra light in her life once again, to help kickstart her into continuing her chemotherapy. That's when he thought of Robin Williams. 
Robin Williams hopped in Sharon Osbourne's bed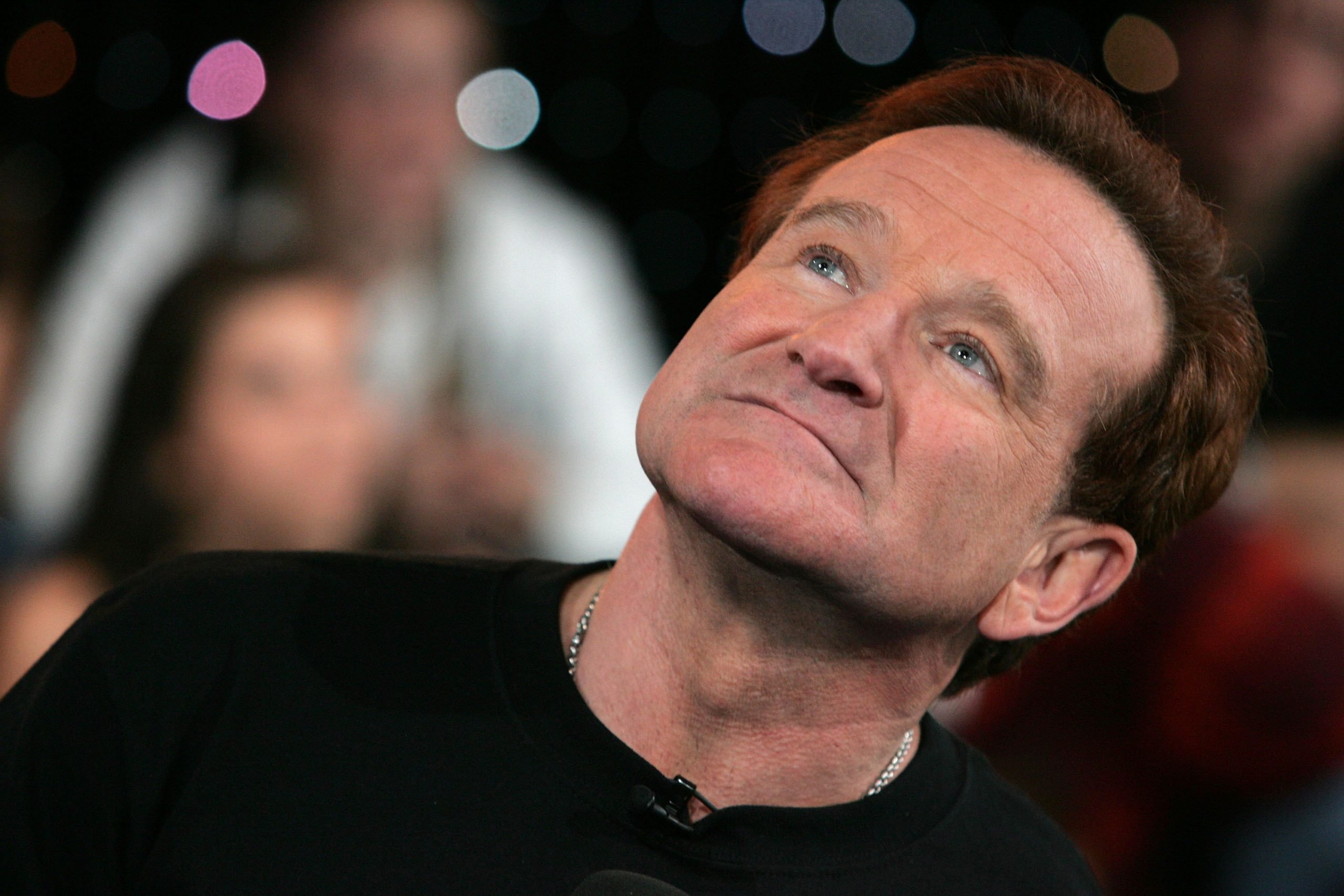 It seems as if Robin Williams' performance in Patch Adams had a lasting effect on Ozzy Osbourne. The metal star decided what Sharon Osbourne needed more than anything else was laughter, and so he called upon Robin Williams to lend a hand. 
"Dad said laughter is the best medicine and organized for Robin to come over and make mom laugh, and he just dropped everything and came over to the house and got in bed with Mom," shared Kelly Osbourne. 
Surely no one is surprised to hear that Robin Williams dropped whatever he was doing to come help someone in need — the star was famous for his kindness and generosity. 
"I just remember sitting at the bottom of the stairs and we went from crying, not knowing what to do, to just peeing ourselves laughing because we could hear Mom upstairs in her room laughing with Robin. And, the next day it changed everything and Mom went back to chemo," Kelly went on to share.
Sharon Osbourne said she considers Robin Williams "one of the nicest, genuine people that you could ever meet."
Not the only metal legends to love Robin Williams
Sharon and Ozzy Osbourne aren't the only metalheads to fall for Robin Williams and his approach to life. In fact, Iron Maiden's song "Tears of a Clown" is inspired by Robin Williams. 
The song is meant to reference Williams' 
"Steve Harris handed the lyrics to Bruce Dickinson at Guillaume Tell Studios, Paris and said 'Here, sing this.' Dickinson read through and found the lyrical content to be nothing short of brilliant, Bruce then asked Steve, 'What's this about?' When Harris explained it was about the funnyman, Dickinson was floored," reported Vintage Heavy Metal.
Singer Bruce Dickinson sat down for a chat with Corus Radio, during which he expanded on his feelings about the lyrics. 
"It's unusual for Steve to be so direct about a subject matter. Like when he does something like 'Rime Of The Ancient Mariner' — okay, it's an epic poem by Samuel Taylor Coleridge, yeah , fine. But to be so specific and direct about a recent tragic event and write a song about that guy, I was really surprised," said Dickinson. 
"It was kind of… It's not really appropriate to say 'pleasantly surprised,' but it felt really good that he'd written in that way, because I think, in some way, he maybe felt some kind of affinity to the sense of isolation and things like that that Robin Williams maybe felt," he concluded.
How to get help: In the U.S., call the National Suicide Prevention Lifeline at 1-800-273-8255. Or text HOME to 741-741 to connect with a trained crisis counselor at the free Crisis Text Line.