How Selena Quintanilla's Family Feels About Her Posthumous Grammy Lifetime Achievement Award
It's been 25 years since Selena Quintanilla's death but the late singer's impact is probably larger now than ever before. With a new Netflix series highlighting her life and career, fans are still astonished by her talent. Her career will be honored at the upcoming Grammy Awards in the form of a Lifetime Achievement Award. Selena's family could not be more proud, though they wish she were alive to experience it.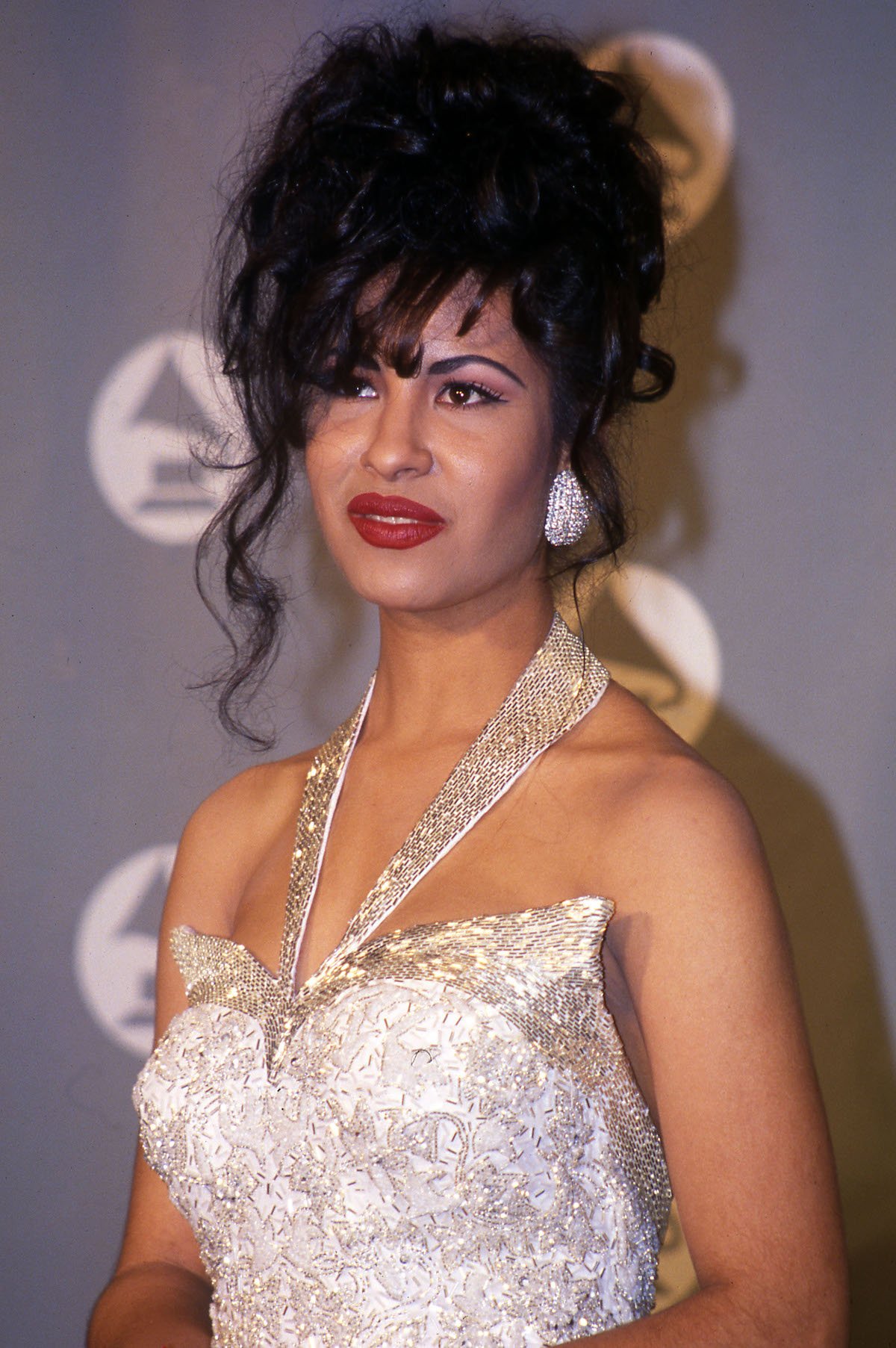 The Grammy's to honor Selena Quintanilla with a Lifetime Achievement Award at the 2021 ceremony 
Selena is one of six acts to receive the Lifetime Achievement Award at the 2021 Grammy Awards. The award recognizes performers who have "made outstanding contributions of artistic significance to the field of recording."
In honor of the award, Selena's official Twitter account shared a quote from the late singer. "The goal isn't to live forever, but to create something that will," the Tweet reads.
Related: Extraordinary Facts You Never Knew About Selena Quintanilla
The Grammy will not be Selena's first. In 1994, she became the first female Tejano singer to win in the Best Mexican-American Album category. During her award acceptance speech, Selena thanked her family. Her brother and sister helped to write, produce, and also played instruments on the album. Selena's father Abraham worked as her manager.
Selena was nominated after her first Grammy win in 1995 for her fourth studio album, Amor Prohibido. Though she did not win the award, was thankful to be thought of in such high regard. She told a reporter at the time."Just to be around these artists who are considered to be heavyweights is an honor,"
Selena Quintanilla's family call her Grammy lifetime achievement award 'bittersweet'
The Quintanilla family is happy about Selena's honor. The queen of Tejano music's legacy continues to live on through her music. While her family remains sad that Selena is no longer physically here, they are thankful that her name is kept alive.
In a recent interview with TMZ, Selena's brother A.B. says he hopes the entire family will accept the award on her behalf.
"It would be great to see the whole family because people are seeing in the [Netflix] series, this was a family effort," he says. More than likely, however, Selena's sister Suzette, along with A.B., will be the ones to accept the award.
A.B. says it's not safe for their parents to travel due to the coronavirus cases still rising in many parts of the country. However, if the ceremony is virtual, A.B. insists the whole Quintanilla clan will be in attendance.
Related: Did Selena Quintanilla's Husband, Chris Perez, Remarry After She Died?
A.B. is most proud that Selena continues to shine but wishes she were here to witness the accolades.
"It's kind of bittersweet because she's breaking these records and she's doing wonderful things but unfortunately she's not here," he admits. "It's strange how people in their mindset, and even with me sometimes, it feels like she is here…I'm just happy to have been a part of it and that people are still enjoying the beautiful art that made because those pieces that Selena made, in the music world, those are van Gogh's."
The 63rd annual Grammy Awards is scheduled for Sunday, January 31 to air on CBS. The honorees also include Grandmaster Flash & The Furious Five, Lionel Hampton, Marilyn Horne, Salt-N-Pepa, and Talking Heads.