How 'Selling Sunset' Star, Heather Rae Young Met Tarek El Moussa
Reality stars Tarek El Moussa and Heather Rae Young are in a serious relationship. But how did they meet? The Selling Sunset star revealed how they met along with the weird question Moussa asked her right after meeting.
Tarek El Moussa and Heather Rae Young announced their relationship
The reality stars announced they were dating in Aug. 2019. Moussa posted an Instagram post about it for his fans.
"It's official!!!! After more than 3 years on my own I'm so PROUD to say that this beautiful, sweet and talented young lady is my girlfriend! I'll be honest and say I never thought I would meet someone special in my life after the last three years," read the caption.
It continued, "Then…out of the blue @heatherraeyoung walked into my life. The first time I saw her smile she 'did that thing to my tummy' and I knew right away I needed to get to know her… so I asked her out!! She said yes."
Tarek was previously married to Christina Anstead. They previously hosted Flip or Flop together and continued to host the home renovation show together for a while after their breakup.
They officially got divorced in 2018 and have two kids together, Taylor and Brayden. Anstead is now married to Ant Anstead.
They now live together
Moussa returned to Instagram later to announce they moved in together. He talked about it being in West Hollywood is an adjustment in the caption.
The second season of Selling Sunset also showed Young talking about her new relationship. She mentioned that she met her boyfriend's kids.
Amanza Smith warned her that she could be moving too fast, and Young wasn't happy about it. Smith eventually apologized and Young decided to move on. Fans might be wondering how the couple first met.
They met on a boat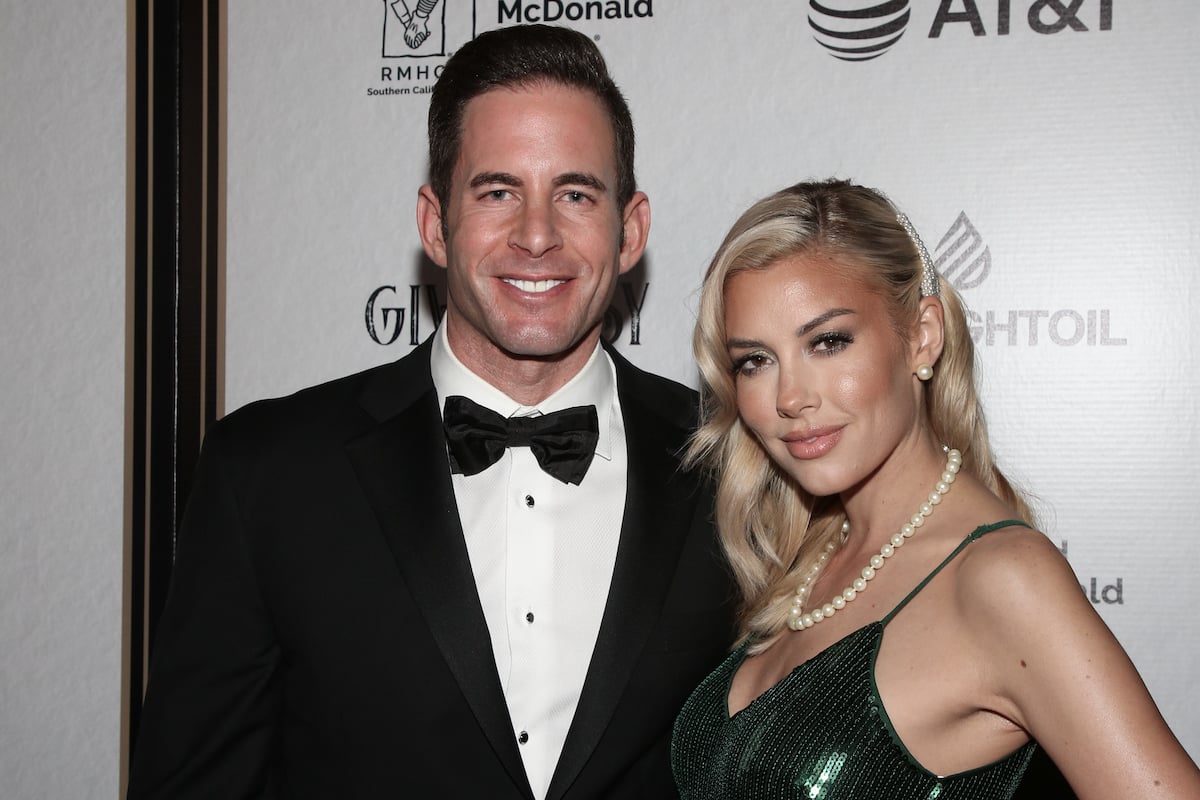 Young talked about meeting her boyfriend with Page Six. She said she was on a boat that was docked at Woody's Whar.
Moussa introduced himself to her and already started talking about going to Paris together. Young said, "What?! Do I want to go to Paris with you? No, I don't even know you."
They got drinks together instead and FaceTimed on their way home afterward. It didn't take long for them to take a big step together.
"We moved in together really quick after only a few weeks, and we know each other so well," she said. "He's my best friend. He's an open book. He is who he is and so am I, so everything's been amazing."
It sounds like the couple was comfortable with each other from the start. Fans will have to watch new episodes of Selling Sunset to see if their relationship is mentioned again.