How Shanna Moakler Feels About Her Ex Travis Barker and Kourtney Kardashian's Romance
Despite speculation that Travis Barker's ex-wife Shanna Moakler was shady toward his new beau Kourtney Kardashian, Moakler insists she is happy for the two lovebirds. Moakler and Barker went through a brutal divorce but she's not letting it hinder her happiness for Barker finding love.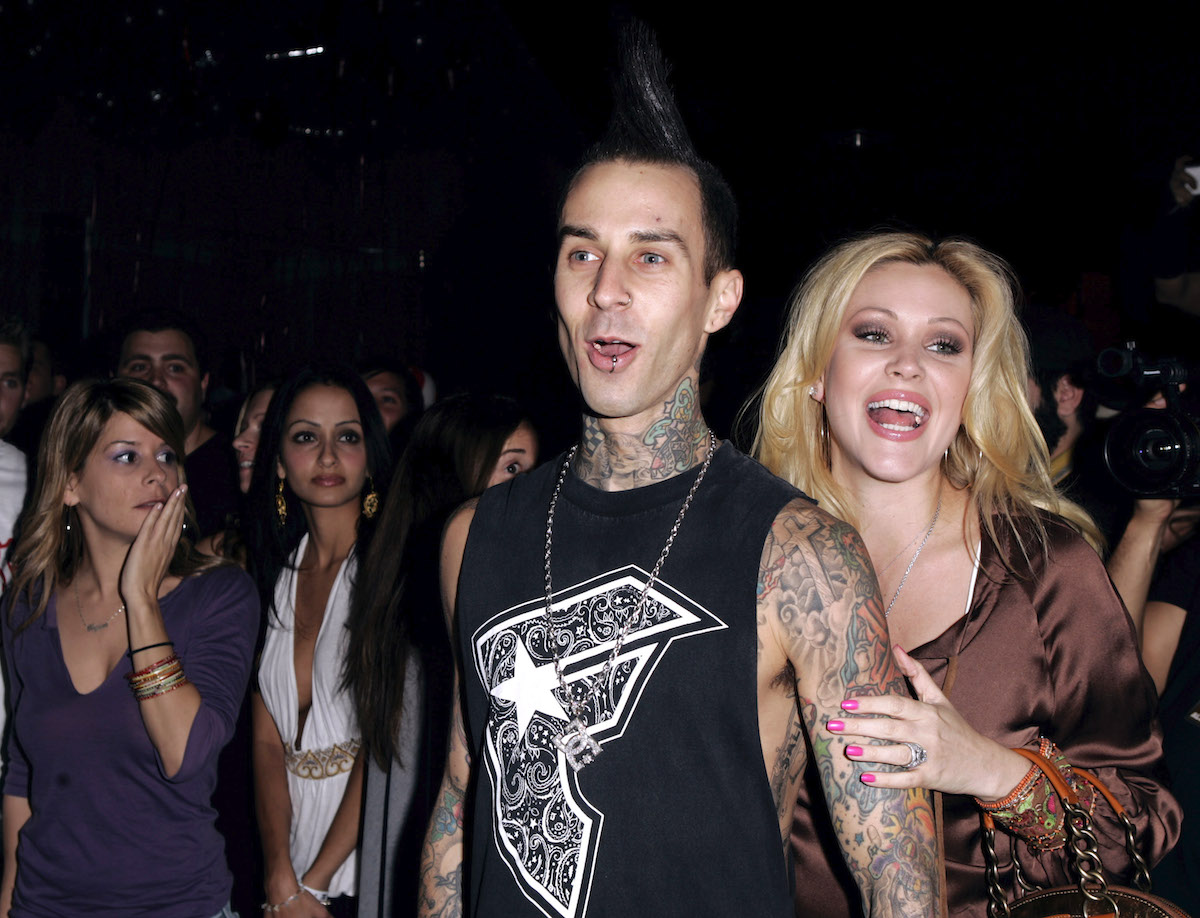 Shanna Moakler and Travis Barker's marriage ended after four years
Moakler and Barker appeared like an odd pairing from the start for many outsiders looking in. With Barker as the drummer with Blink-182 and Moakler being a former Miss USA, many wondered how the pair would work, but they maintained their love would last.
Barker and Moakler wed in a gothic style wedding in 2004 a year after welcoming their first child. The following year, their second child was born.
Related: Why Did Kourtney Kardashian's New Boyfriend, Travis Barker, and Shanna Moakler Divorce?
Their marriage was documented on the MTV reality series Meet the Barkers and showcased the couple's volatile arguments and intense makeup sessions. They split in 2006 and slung allegations toward each other, with Barker alleging Moakler cheated and Moakler claiming Barker had mental health issues.
But Barker's 2008 near-fatal car crash would make the pair give their love a second shot. The reunion was short-lived and they split again, beginning a nasty custody battle.
Travis Barker and Kourtney Kardashian confirm their romance
Both Barker and Moakler moved on. Moakler later appeared as a cast member on the VH1 reality series Hollywood Exes. She joined in season 3 and chronicled her establishing friendships with other Hollywood divorcees, including Nicole Murphy – the ex-wife of Eddie Murphy.
Now it appears that Barker has found love again. Barker has been friends with Kardashian for years and the two are now dating. Sources close to the couple told People Magazine that they've been together for a few months but that Barker has been infatuated with Kardashian for some time.
Related: How Long Were Kourtney Kardashian and Travis Barker Friends Before They Started Dating?
"He's liked her for a long time and she just got more open to the idea. He's a good guy and a really great dad," the source said. "Her family and friends all really like him. Their kids all get along too, which is sweet."
They made their love Instagram official around Valentine's Day, both sharing a photo of the two linking hands. Days later, Barker shared a sweet love note to his Instagram story that Kardashian wrote.
"To lots of fun adventures, may we destroy each other completely," Kardashian wrote.
Shanna Moakler supports Travis Barker's relationship with Kourtney Kardashian
Moakler recently told Page Six that she has no issue with Kardashian and Barker's relationship.
"He's my friend and co-parent, and I want him to be happy," she said. "If being with her makes him happy, and she's happy, I'm happy for both of them, honestly.
Moakler is also in a new relationship. She's currently dating added Matthew Rondeau. It's speculated the two are engaged as Moakler has been spotted with a massive diamond ring on her ring finger.
But while Moakler claims she is happy for Barker and Kardashian, she's not eager to go on a double date with the new couple. TMZ paparazzi ran into Moakler and Rondeau and she made it known that a double date is not in the cards for now.