How 'Shark Tank's' Barbara Corcoran Can Tell if An Entrepreneur Will Be A Success
Barbara Corcoran of ABC's Shark Tank is known for her shrewd investments and strong business sense. As a sought-after Shark on the reality show, Corcoran's record on building businesses speaks for itself, including her own real estate empire which she launched with just a $1,000 loan and sold for $66 million.
Serving on the panel since the first episode of Shark Tank, Corcoran has come to be an expert on which entrepreneurs will truly become successful in their endeavors and seeks out certain qualities when considering an investment.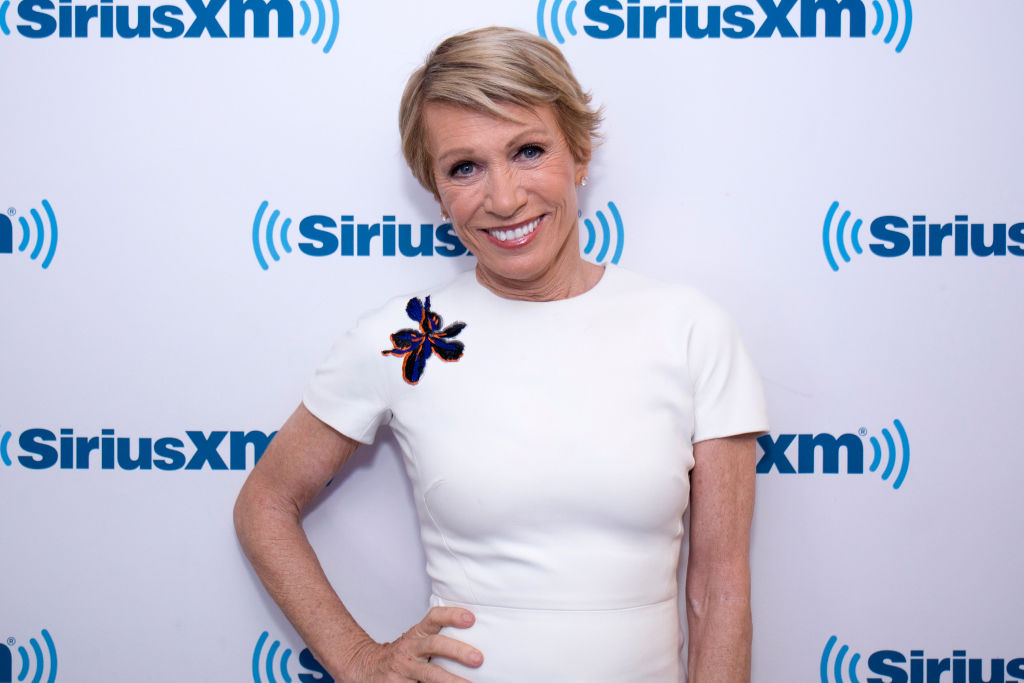 Early motivation
Corcoran grew up as one of 10 kids in a tiny two-bedroom apartment. The Shark Tank star has often praised her mother Florence for much of her success. "Everything I do I'm just like my mother – from the way I organize myself to the way I create systems instantly in anything that's chaotic," she told Entrepreneur. "The way I shortcut things the way she does, the way I see the positive things in people that my mother did with each of us. She never never told us what was wrong; she always told us what was right."
She revealed that her motivation to start her own company came from watching her dad. With her father having to work several jobs at once with difficult employers just to make ends meet, Corcoran was inspired early on to be her own boss. "My dad worked two jobs most of his life and never liked his boss," she said. "Call it a coincidence, but out of my nine siblings and I, eight of us started our own businesses."
Think for yourself
With Shark Tank in its 11th season, Corcoran has accumulated quite a portfolio of business investments, with some being more successful than others. While she is very hands-on with the entrepreneurs she partners with, Corcoran expects them to be able to make decisions for themselves and looks for business owners who can stand on their own.
"The entrepreneurs I've worked with over time who are looking for that magic answer from me, they never make money," Corcoran said, as reported by Inc. "If they are asking too many questions and listening to what you have to say, run for the hills – you're going to lose your money."
The real estate guru feels that there is no set blueprint for business, where you often have to go with your gut. "In the end, it's their business, and they are responding day in and day out," Corcoran told Inc. "The good ones really listen to their own intuition and truly trust themselves."
While the millionaire business owner thinks it's always good to listen to advice, ultimately you have to make your own decisions. "The ones who are taking careful notes, I know I'm going to lose money, because they don't have their own core," Corcoran told Entrepreneur in 2018. "They don't listen to their own counsel. I listen to everybody, but I do what comes from my gut and feels right."
The Shark Tank investor tends to partner with those who will seek her advice but follow their own instincts and avoid playing it safe. "They are always great risk takers and salespeople – and hugely organized," she said of the entrepreneurs she's invested in. "They also ignore me when I tell them what to do, which I love, because that means they truly are entrepreneurs."
Standing through tough times
Another quality Corcoran considers essential in an entrepreneur is resilience, especially when tough times will undoubtedly strike a business.
"After Shark Tank airs, after about three to six months, something goes wrong. The merchandise wasn't delivered, or the product has a problem," she told Showbiz Cheat Sheet in July. "Then I want to see what the entrepreneur does. Two-thirds of them don't get over it."
Corcoran holds herself to the same standard with years of experience of fighting through hurdles that have come her way. "Obstacles move in and park themselves on your chest. They're there to kill your spirit and take your confidence, and you need to spot them coming through the door and shoot them [and] not let them hang out," she revealed. "I didn't know that back then and could have easily lost my business… I've since learned that you need to treat obstacles just like opportunity – quickly without much thought and move on."
Watch ABC's Shark Tank on Sunday nights!