How 'Shark Tank's' Barbara Corcoran Stays Positive During Tough Times
Real estate mogul Barbara Corcoran of ABC's reality show Shark Tank has overcome plenty of adversity in her life. Coming from humble beginnings and battling a learning disability through her school years, Corcoran doesn't let anything keep her down or stop her from her goals.
When she does start feeling down or defeated, Corcoran has a few tips to help her snap out of a slump.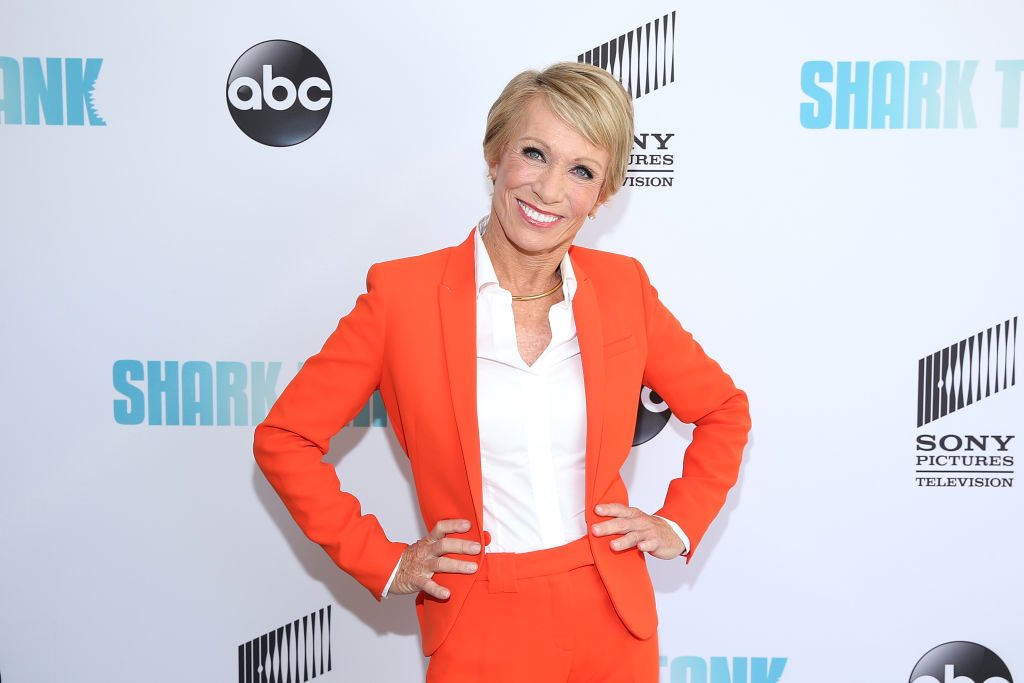 No victims, please
The Shark Tank star is known to pick aspiring entrepreneurs who exhibit drive and resilience, with little patience for those with a victim mindset.
"I invest in young businesses, and I would say, out of the 40-some-odd businesses today, I would say one-third are victims," she told Buzzfeed News. "I didn't know it when I bought them, or I wouldn't have bought into the business. But you see they're victims when things go awry."
Corcoran often discovers what a business owner is made of after the cameras stop rolling and the entrepreneur begins to experience bumps in the road.
"After the limelight of Shark Tank has faded, after their first order didn't come through, or they couldn't deliver on this, they're either going to be one way — be really tough and go straightforward and get help — or they go the other way and start blaming the next guy," she said. "That's victimizing."
Tough love
Knowing how tumultuous business can be with an unequal bent toward women, Corcoran tends to be tougher on female entrepreneurs. "I'm merciless with them," she said of her female business owners. "I say, look at yourself. Is this something you're going to be proud about? Is this the mother you want your daughter to see? And I'll go so far as saying, you should be ashamed of yourself. I get to the point where I almost make them cry, and then I let up on the gas."
While that may sound harsh to some, Corcoran has a reason for her heavy hand. "You know why? Because it's tough love," she revealed, recalling how her mom would forego sympathy with her kids and try to motivate them to take action when times got tough. "We weren't allowed in our family to cry and be victims. My mother said, 'Okay, what are you going to do about it?' It was always, 'What are you going to do about it?' — an action step."
Lessons from the dance floor
No one can avoid the blues all the time, including someone as tough as Corcoran. "I time myself on feeling sad. I don't allow myself to feel sorry for myself for long," she shared. "I mean, it's a natural inclination when something goes awry that you feel sorry for yourself. Of course, we all do."
The real estate icon knows how to pick herself up when she's feeling down. "I hear myself and say: Stop. And then I say, 'Something good has got to come out of this — what is it?'" Corcoran said. "And I go on a hunt. And you know, there's something good that can come out of everything."
Corcoran recalled the time she donned her dancing shoes for Season 25 of Dancing With The Stars. Unfortunately, her stint was short lived since she was the first to be eliminated. Yet the Shark Tank investor gleaned something valuable from the experience.
"Let me tell you, I felt like Cinderella, and somebody had robbed her pumpkin," she said of being the first to go, then had an epiphany. "Immediately, I was ashamed of myself. But by the time I got back to New York on that midnight flight, I'm like, 'Hey, what's so bad? I'm going home to my beautiful home and my beautiful family, I got to dance with this hunk for six weeks running, and I know how to dance — this is amazing!'"
We can all learn a lot from Corcoran's positive attitude!