How 'Shark Tank's Star Mark Cuban Set a Guinness World Record
Mark Cuban of 'Shark Tank' happens to be a record-setter in a unique category.
Mark Cuban of Shark Tank happens to be as the only billionaire on the panel. History shows that the NBA team owner has another title to his name where he actually made a record-breaking move.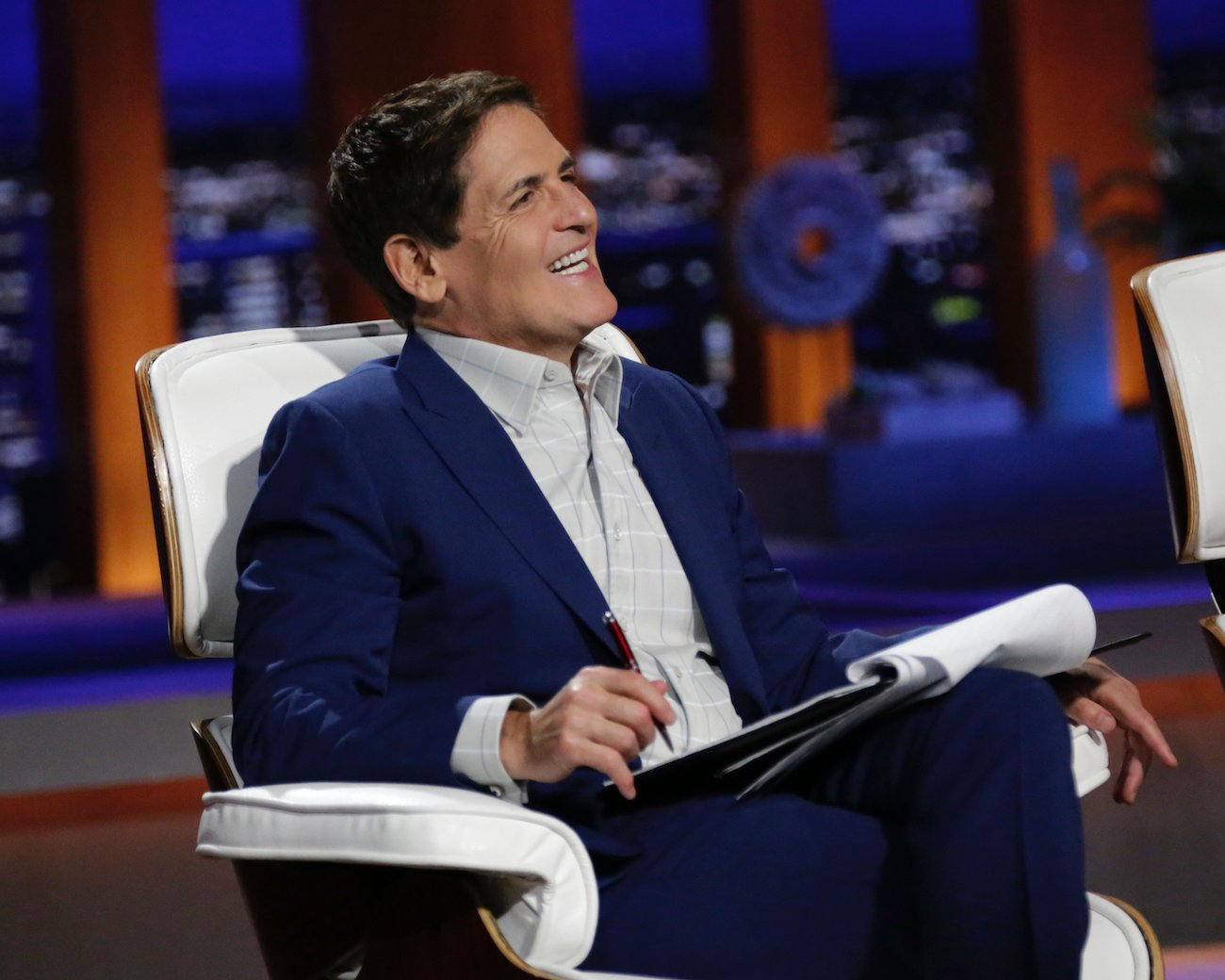 Mark Cuban keeps his kids grounded
As the dad of two teenage girls and a 10-year-old son, Cuban makes a point of not spoiling his kids despite his monumental wealth.
"I'm not the dad that comes home with a ton of presents," the Shark Tank star said in 2014, according to Business Insider. "I am the dad that says, 'Pick that up. Take that; put it in the sink. No, you have to earn that.' I want them to recognize that the only thing special about themselves is what they make for themselves."
Though the tech guru keeps his kids humble, Cuban revealed that one of his daughters has an aversion to flying commercial.
"I didn't fly on an airplane until I was 16," he explained. "They've been on more flights by the age of four than I had been my entire life. We try to put it in context. But they do fly commercial now … with my wife not me!"
'Shark Tank' star reveals his first big splurge
Cuban sold his first business, MicroSolutions, to CompuServe in 1990 for a whomping $6 million. When asked by his friends at a celebratory dinner how he was going to treat himself after the landmark sale, Cuban already had something in mind.
"They asked me what I wanted to do with the money I just had gotten," Cuban recalled, according to CNBC Make It. "I told them I wanted a lifetime pass on [American Airlines] so I could go anywhere anytime."
Never one to put anything off, Cuban immediately rang up the airline to purchase the lifetime unlimited AAirpass, a ticket which allows the buyer unlimited flights (hence the name). The cost? A mere $600K with a companion ticket as a bonus.
"We were at an old school steakhouse that had phones at the tables," the reality star explained. "So I used the phone to call [American Airlines] and asked them if they sold life time passes… I guessed/calculated that my predicted cost per mile would be 12 cents. That was a good deal to me. So I bought it."
Mark Cuban, world record-setter
Apparently, Cuban got tired of catching a ride with other airlines and decided to get his own plane. In 1999, the billionaire purchased a Gulfstream V business jet over the internet for $40 million, CNBC Make It reports. His online shopping excursion landed him in the Guinness Book of World Records for the largest single e-commerce transaction.
Cuban has added more planes to his collection and has no regrets on the extravagance. Giving the busy business mogul more time in his already-packed schedule, the Shark Tank panelist feels the purchases are well worth the cost.
"There are too many examples to count of how the airplane has helped me," Cuban said told Business Jet Traveler, as reported by CNBC. "Flying out after a late-night game to be at a meeting the next morning. Leaving a meeting to get home in time for my daughter's first daddy-daughter dance. It's part of my life that I can't be without."
Continuing to list perks, Cuban clearly does not suffer from buyer's remorse. Plus, making the Guinness Book of World Records gives him yet another claim to fame.
"It means I have more hours in my day to spend with friends and family, it means I can get more work done. It means I can travel comfortably with my family. It's a life- and game-changer."