How Singing Helped Miranda Lambert Get Over Her Immense Shyness
Miranda Lambert is one of country music's biggest female stars. The 36-year-old has won two Grammy awards, has sold millions of records, and has five number one hits. Her latest album, Wildcard, debuted at number one on the Billboard albums chart, tying Lambert with Carrie Underwood for the most consecutive albums to hit number one.
To most fans, the country mega-star seems to have no problem telling it like it is. Songs like "Gunpowder and Lead," and "Momma's Broken Heart," are brash, in your face stories about love, and love lost. So it might come as a surprise for fans to learn that Lambert hasn't always been so open. In fact, she recently opened up that singing has helped her get over her immense shyness.
Who is Miranda Lambert?
If you're not a fan of Lambert, you may not know who the singer is. Though she has a diverse audience, she doesn't really do the crossover stuff like Taylor Swift or Shania Twain.
But those who know country music know the singer for hits like "Tin Man," "The House That Built Me," and "Kerosene." And oh yeah, she was once married to Blake Shelton.
Lambert started her career competing on the singing competition Nashville Star: She came in third in the show's first season. In 2005, the singer released her first album, "Kerosene."
With that, Lambert became a star. Since her first albums, she's released six subsequent albums, won multiple awards, toured with her own band, and married and divorced one of the biggest names in country music today. 
How singing helped Miranda Lambert with her shyness
At first glance, the ACM award winner may not seem shy, but in a recent interview, the singer revealed that as a child she was "terrified of crowds." Though she had a love for music, it wasn't her passion that was the initial driver.
She says her father gave her her first guitar at the age of 14 and by the time she was 17, everything clicked. She says, "It's like my personality came alive — this was what I was supposed to do but I didn't know it. I'm still terrified [of performing] sometimes, but I think if you're not, that's when you've gotta quit."
The singer's roots are what ground her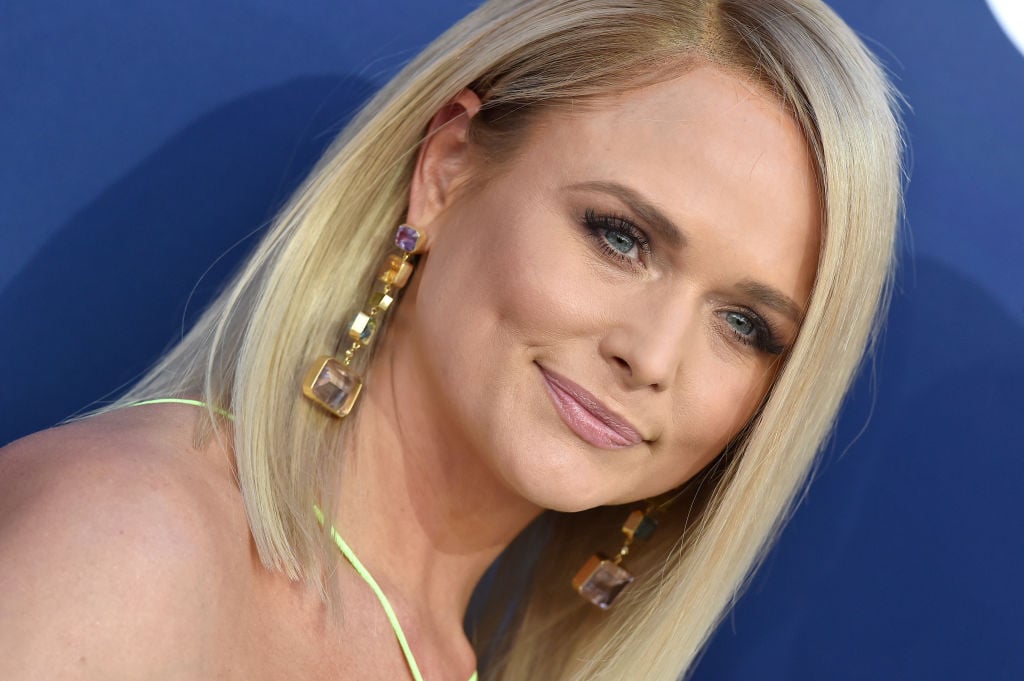 Lambert is no stranger to gossip. Near the end of her marriage to Shelton, the two were on the cover of tabloids non-stop. And while there were rumors of cheating (a lot of it focusing on Lambert), the singer has always remained strong.
During her recent interview, Lambert said, "I've never strayed away from exactly who I am." Her character is a trait she gets from her mom. She says, her mother told her: "You just need to know who you are and stick with it." And she says she has. The singer credits these words for her success, saying, "I've never done something image-wise that I was iffy about. If it's a maybe, it's a no." She continued, "That's why we have had success…It's real and it's true."
Today, the singer has finally found what makes her happy. Years after her divorce she found new love with NYPD officer Brendan McLoughlin. On Valentines Day 2019, Lambert announced the two secretly wed a few weeks earlier. The pair reportedly started dating just months before walking down the aisle.
Lambert may have started out as a shy girl from Texas, but today, she is anything but. She's strong, powerful, and appears to have everything she's ever wanted. It just goes to show if you find something you are passionate about, it can change everything.