How Sofia Vergara Avoided Becoming Tom Cruise's Next Scientology Wife
There are few Scientology practitioners as famous for their staunch support of the religion as Tom Cruise.
There are few Scientology practitioners as famous for their staunch support of the religion as Tom Cruise. Many know about his relationship with Katie Holmes that started in 2005. But not many know about the other A-list actresses he attempted to court in the years between finding Holmes and divorcing Nicole Kidman in 2001. And one of those women was reportedly Sofia Vergara.
Tom Cruise was looking for a new partner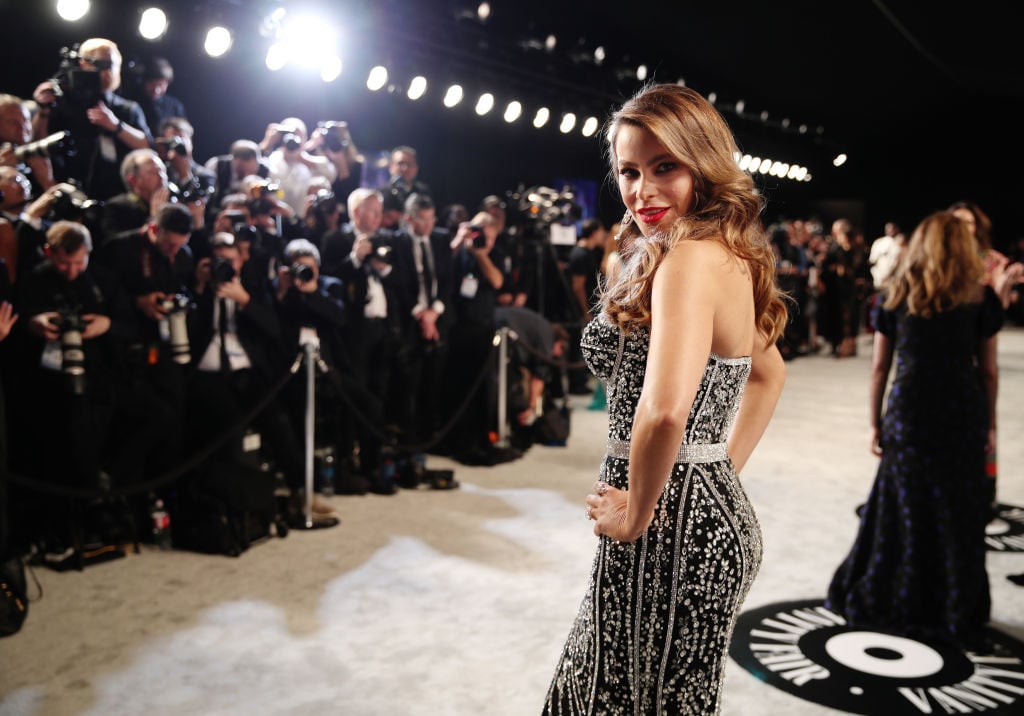 According to anonymous reports included in Andrew Morton's Tom Cruise: An Unauthorized Biography, Cruise had certain specifications about any new love interest. Not only did he want an A-list celebrity wife, but he also wanted her to be as entrenched in Scientology as he was.
Cruise briefly dated Vanilla Sky co-star Penelope Cruz, but she reportedly ended the relationship after he tried to get her to convert her to Scientology. At the time, she made a simple statement on the matter: "I have great respect for all religions, but I do not intend to join any of them at the moment."
According to the biography, one source claimed, "When that hookup bit the dust, he gave Scientology leaders a wish list of women he would like to date. They included Jennifer Garner and the up-and-coming actress Sofia Vergara."
Cruise and the church reportedly had very specific ideas about what Cruise's new wife would be like. "They were looking for a woman who would accept the teachings of Scientology, but who would also look good on Tom's arm — and not make too many waves," the source claimed.
Sofia Vergara's Catholicism might have been the determining factor
Cruise reportedly inundated Vergara with flowers, chocolates, and phone calls after their first date. Vergara hadn't joined Modern Family yet, and her acting career was just beginning to take hold in the U.S. It might have been a good career move to stay with Cruise just for the sake of press, but that didn't happen.
Cruise made it clear she would have to "renounce her Catholic faith and convert to Scientology," the unauthorized biography claimed.
"She was fundamentally terrified of Scientology," a friend of Vergara's shared in the biography. "She sincerely believed that she would be struck down by God and burn in hell if she joined."
Tom Cruise wasn't the only dating misstep Sofia Vergara took
Cruise wasn't the only questionable romantic partner Vergara had. In the 1990s after divorcing her first husband, Joe Gonzalez, she dated Chris Paciello, a known gang member. By 2000, he was charged with murder in connection with a 1996 robbery-gone-wrong. Following a conviction, he spent six years in prison.
She then went on to date Nick Loeb in 2010. The two reportedly fought a lot, and Vergara remained friends with Paciello after his time in prison. That friendship didn't end until Loeb got into a physical altercation with security at Paciello's nightclub. But her relationship with Loeb didn't last long past that either. 
Despite all of the hardship in love and in life, Vergara has ended up on top. She is now in what seems to be a happy relationship with her husband, Joe Manganiello. They married in 2015, and Vergara has continued to grow in her business and acting endeavors.