How Sophie Turner Really Feels About Priyanka Chopra and Danielle Jonas
Sophie Turner used to be best known for her role in Game of Thrones. Now that she's married to another celebrity — Joe Jonas — she's involved in more off-screen drama than on.
There are constant rumors about her relationship with her two sisters in law, Priyanka Chopra Jonas and Danielle Jonas. The three are adamant that they're all very close, but is Turner really into being a part of their #Jsisters squad?
How did Sophie Turner and Joe Jonas meet?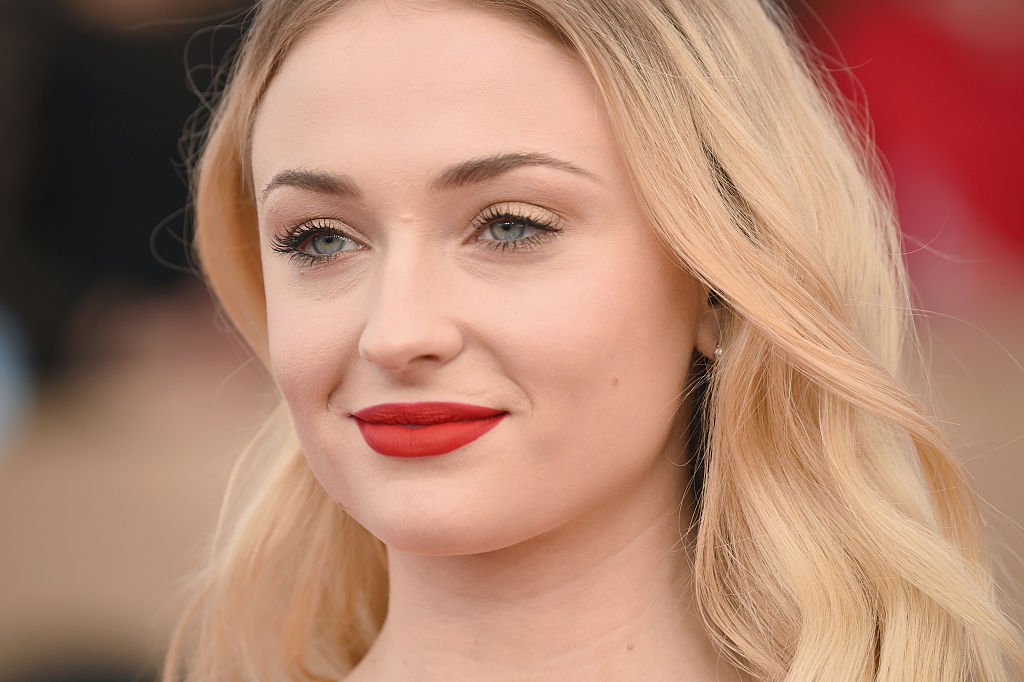 The couple was seen at parties together as early as 2016, but the pair was notoriously silent about their relationship. Joe Jonas' brother Nick Jonas announced their relationship on Instagram before Turner or Joe did by posting a picture of the pair at the Met Gala together. The two had arrived separately.
By October of 2017, Joe Jonas and Turner were engaged. Although they did announce their engagement, they were just as quiet about wedding plans as they were about dating. Since we can't be sure when Turner and Jonas even started dating, we can't know when exactly she met his family. What we do know for sure is that she and her sisters in law, Chopra and Danielle Jonas, hang out a lot.
Sophie Turner, Priyanka Chopra, and Danielle Jonas seem close
There are pictures all over social media of the three hanging out, both with and without their respective husbands. It's clear these three women share a bond. Although people speculate that Turner isn't into the squad, you would never know from the photos.
In most of them, she's clearly having a great time. However, some wonder if she's really into it. Turner is an actress, after all. If she were just pretending to have fun with her sisters in law, how could we tell?
Sophie Turner does not drop the #Jsisters hashtag the way the other three do
The #Jsisters hashtag has appeared more times in this article than it has on Turner's social media. Some see this as a low-key diss to the sisterhood. Fans speculate that Turner doesn't want to offend her in-laws, but doesn't want to be part of their club either.
But not using a hashtag isn't reason enough to believe they're not close. It may be that Turner isn't into a cutesy squad name, or having her social media identity revolve around her marriage. She's an up and coming actress with a bright future so maybe she doesn't want fans to think of her husband every time they hear her name.
Sophie Turner is a lot younger than the other #Jsisters
Turner is only 23. She began acting at 14 when she landed the role of Sansa on Game of Thrones. Now, she's married to Joe Jonas, 29.
The rest of the #Jsisters squad are all over 30. Chopra is 36, and Danielle Jonas is 32. The latter has been married for more than a decade and has two children. That means she's in a different place in her life than her youngest #Jsister. The lifestyle difference may help explain why Danielle Jonas did not attend Chopra's bachelorette party.
Considering the different life stages these three women are in, fans can hardly expect them to be into all the same things. If Danielle Jonas and Chopra are into the hashtag and Turner isn't, that's fine. Turner isn't making drama or throwing shade: She's just not using the hashtag to mark herself as a wife of a Jonas brother.
Turner and Joe Jonas haven't been married for very long. They officially tied the knot in 2019. There's plenty of time for Turner to jump on the #Jsisters bandwagon. Or, if it's not her thing, she can be the rebel of the squad. Every squad needs a rebel.