How 'Sopranos' Star Steve Schirripa Kept Earning When Acting Jobs Weren't There
While it became clear early on that HBO had a hit on its hands with The Sopranos, that didn't mean actors on the show could stop worrying about work.
Take John Ventimiglia (Artie Bucco), who recalled struggling with so few appearances in season 1. On two separate occasions, Ventimiglia had to turn down The Sopranos when they called him to play Artie in an episode. It came down to the money: He couldn't hang around on call for HBO while passing on other acting jobs.
Steve Schirripa, who came aboard as Bobby Baccala in season 2, knew exactly how Ventimiglia felt. While making his early appearances as Bobby, Schirripa recalled breaking even at best. In fact, he might have lost money after traveling from his home in Las Vegas to log his six season 2 appearances.
To make ends meet, Schirripa did what countless actors have done over the years: He took paid appearances where he could get them. That included everything from game-show appearances to working as a judge on a contest for pets alongside Virginia Madsen.
Steve Schirripa spoke about the dry spells he had before and after 'The Sopranos'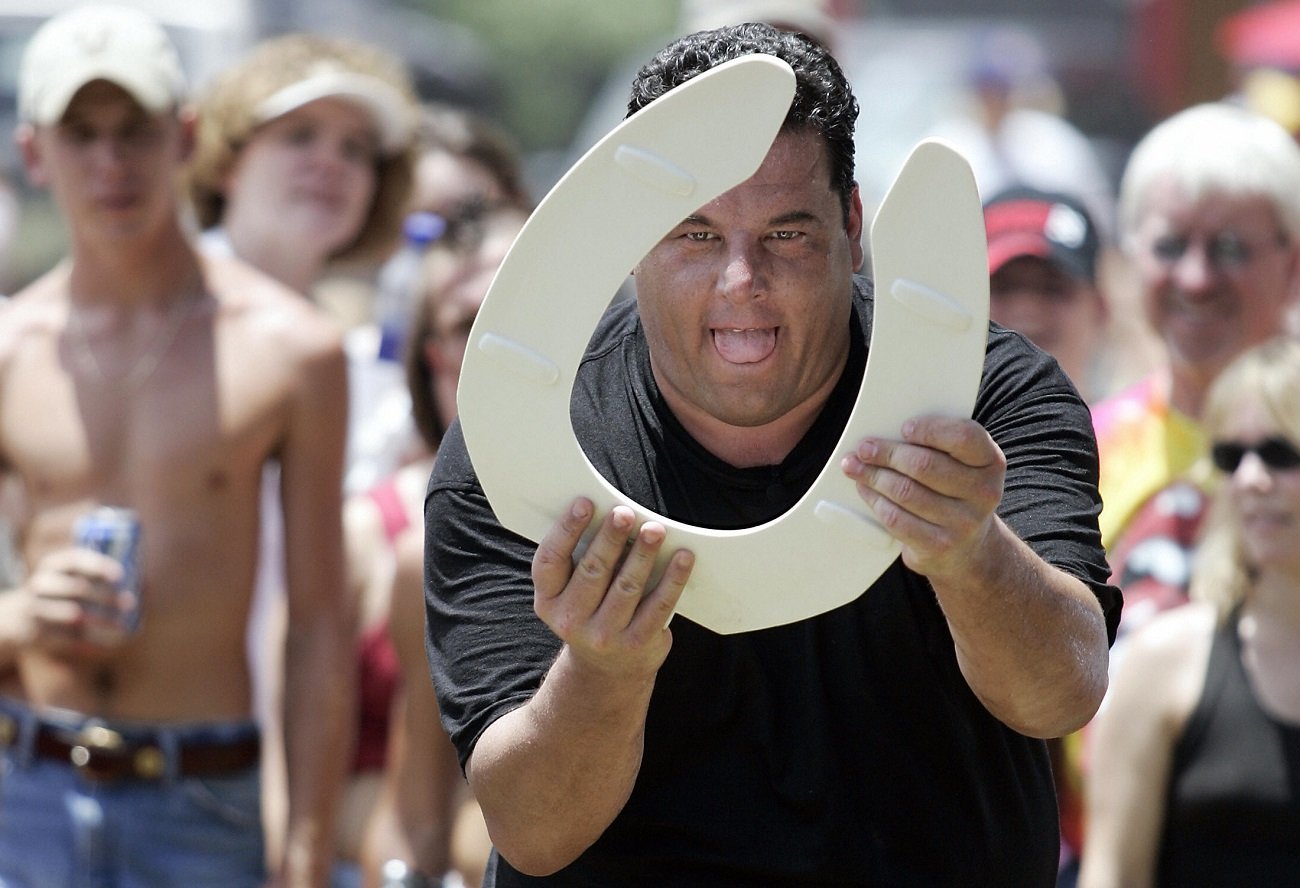 On the Talking Sopranos podcast, Schirripa spoke about the long and winding road many actors on the show took to success. He pointed to Dominic Chianese (Uncle Junior), who played Johnny Ola in The Godfather: Part II. At one point, Chianese worked as a bricklayer and considered quitting acting.
Tony Sirico, who kept Sopranos fans laughing as Paulie Walnuts, also had his share of dry spells. (Schirripa noted how Sirico slept in his mother's living room for a long stretch as a grown man.) For his part, Schirripa didn't get "regular" status on The Sopranos until season 3.
So he had to keep hustling. "I would do a lot of game shows [in his early Sopranos days]," Schirripa recalled. "I did a bunch of them, and I got to meet all these people." Schirripa's credits include The Test, Lifegame, Hollywood Squares, and Iron Chef.
He told the story of meeting Jackée Harry of 227 fame. "She worked 20 years straight, and then she said, 'It was like they turned the faucet off.'" Though he was new to the acting profession, Schirripa saw that clearly. At one point, he found himself judging dogs with Madsen before she did Sideways (2004).
Schirripa worked as a judge on 'The American Idol for dogs' among other gigs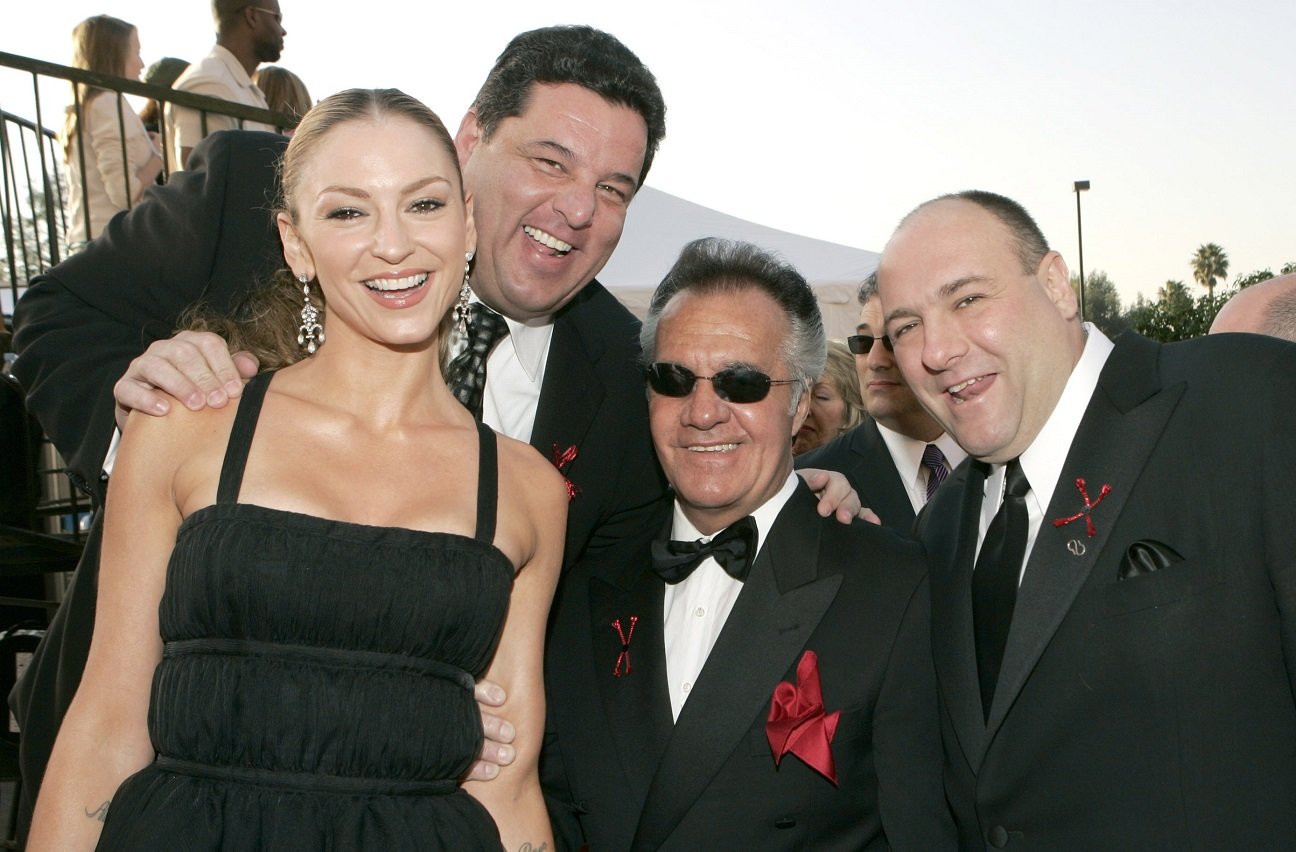 Schirripa's best down-on-your-luck actor story might have been the one involving Madsen in the early 2000s. "Believe it or not, I was a judge on, like, an American Idol for pets. It was hosted by Mario Lopez," Schirripa recalled with a laugh on Talking Sopranos. "And you know who was a judge with me? Virginia Madsen."
Madsen, who'd worked on Candyman and The Prophecy in the '90s, was not landing many feature films at the time. "Virginia Madsen," Schirripa repeated. "A great actress, and she was struggling. Then, not long after, Sideways comes out. Puts her right back on top ,and she's all over the place."
Schirripa never forgot that lesson. "You gotta go do what you gotta do," he said. "I was just starting, so for me the money was good. But you gotta pay the bills, and it just dries up at times. It can happen any day. They reshuffle the cards every morning."