How 'SpongeBob Squarepants' Ended Up In 'The King of Staten Island'
SpongeBob Squarepants made news this weekend when Nickelodeon tweeted in support of Pride Month including him as one of their ally characters. SpongeBob also appeared in a big Hollywood movie. The King of Staten Island, starring Pete Davidson, premiered on VOD services June 12.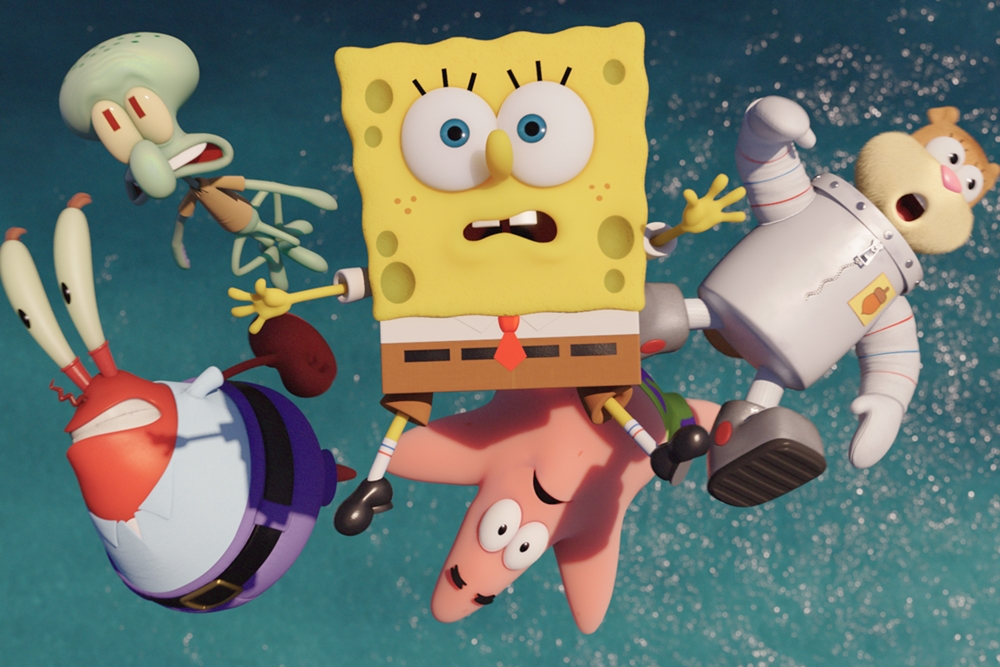 Davidson and director Judd Apatow were guests on the Fresh Air podcast with Terry Gross on June 11. They happened to talk about their mutual love of SpongeBob Squarepants the same weekend Nickelodeon all but confirmed it. 
SpongeBob Squarepants' first gay controversy
In the early 2000s, fan theorized that SpongeBob could be gay because he held hands with Patrick Star, and was generally flamboyant. In 2005, Focus on the Family's James Dobson called SpongeBob "pro-homosexual" and warned he was brainwashing kids. 
Sadly, right-wing Christian group Focus on the Family saw SpongeBob being gay as a bad thing. Although there should be nothing wrong with SpongeBob being gay, straight, bi, nonbinary or anything creator Stephen Hillenburg told Reuters (via the Wall Street Journal) that the animated sponge wasn't sexual one way or the other. 
Did Nickelodeon just confirm SpongeBob was gay?
Hillenburg passed away in 2018. On June 13, Nickelodeon may have just made an executive decision about SpongeBob's sexuality. In a Pride month tweet, they included SpongeBob, and Korra. 
Now, this doesn't necesasrily say he's gay. Even if he's not, he can and should be an ally to the LGBTQ community. 
Pete Davidson was a fan of 'SpongeBob Squarepants'
Speaking with Gross, Davidson revealed he's remained a SpongeBob Squarepants fan even into adulthood. When he auditioned for Saturday Night Live, creator Lorne Michaels asked him his favorite sketch. Davidson struggled to think of one because his mind was full of SpongeBob episodes. 
"I didn't know [SNL] was still on," Davidson said. "I was really young and I was still watching SpongeBob and Rocket Power and all these kids' shows on TV. So to me, I was like oh my God, I was just so thrilled that I was able to even audition. Sandler was my favorite comedian of all time, him and Eddie Murphy so I was aware of those sketches. My favorite of all time is Opera Man."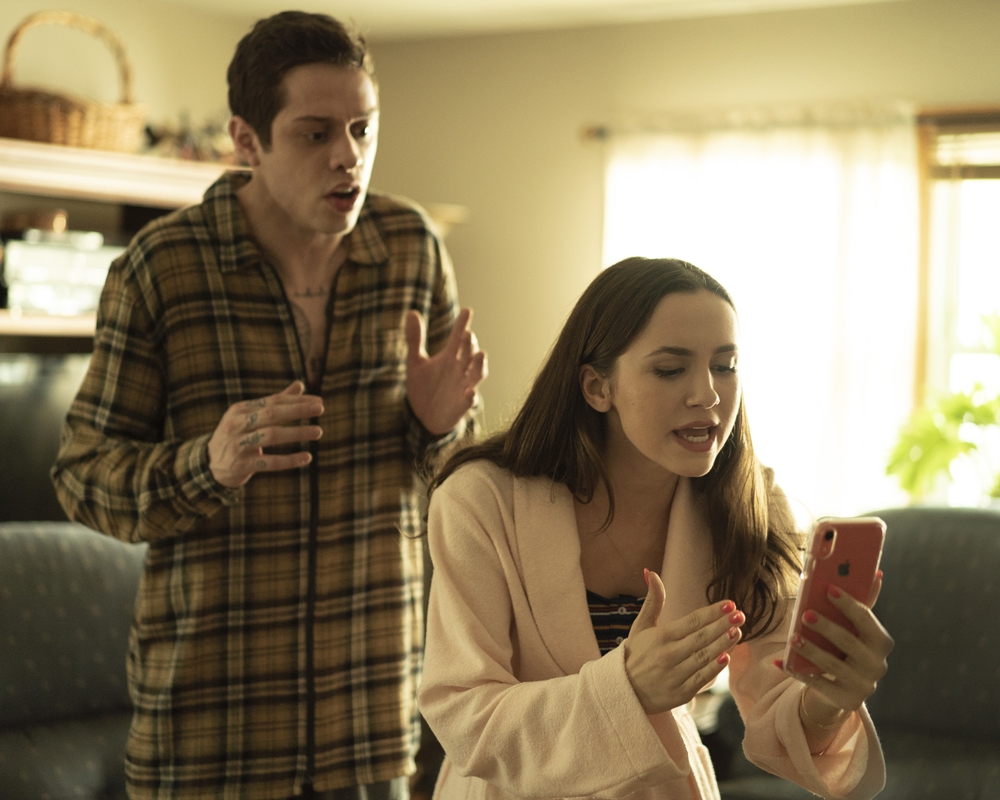 Although he was the youngest cast member, Davidson was 20 when he auditioned for SNL.
"I know," Davidson said. "I love SpongeBob. What can I say."
Why Judd Apatow put 'SpongeBob Squarepants' in 'The King of Staten Island'
SpongeBob Squarepants has had two blockbuster movies of his own, and a third one on the way. An episode of his Nickelodeon TV series features prominently in The King of Staten Island. Davidson plays Scott, a stunted 20something still living at home with his mother (Marisa Tomei). 
"I love SpongeBob," Apatow said. "SpongeBob's in the movie. There's a scene where Pete's watching SpongeBob. I didn't even know you like SpongeBob. I put it in because I like SpongeBob."