How 'Squid Game' Is Breaking the 'One-Inch Barrier' With Golden Globes Nomination
Bong Joon-ho's Oscar-winning movie 'Parasite' opened the door for Korean content to take center stage. With the success of 'Squid Game' and its Golden Globes nomination, it proves the subtitles barrier is becoming a non-issue.
Squid Game is breaking another record a Korean drama has never done before in history. On Dec.13, the Hollywood Foreign Press Association announced the nominees for the 2022 Golden Globes. Director Hwang Dong-hyuk's global survival K-drama is nominated for three major categories. Squid Game is the first K-drama to be nominated at the Golden Globes for Best Series. The K-drama breaks the barrier of foreign content in Hollywood.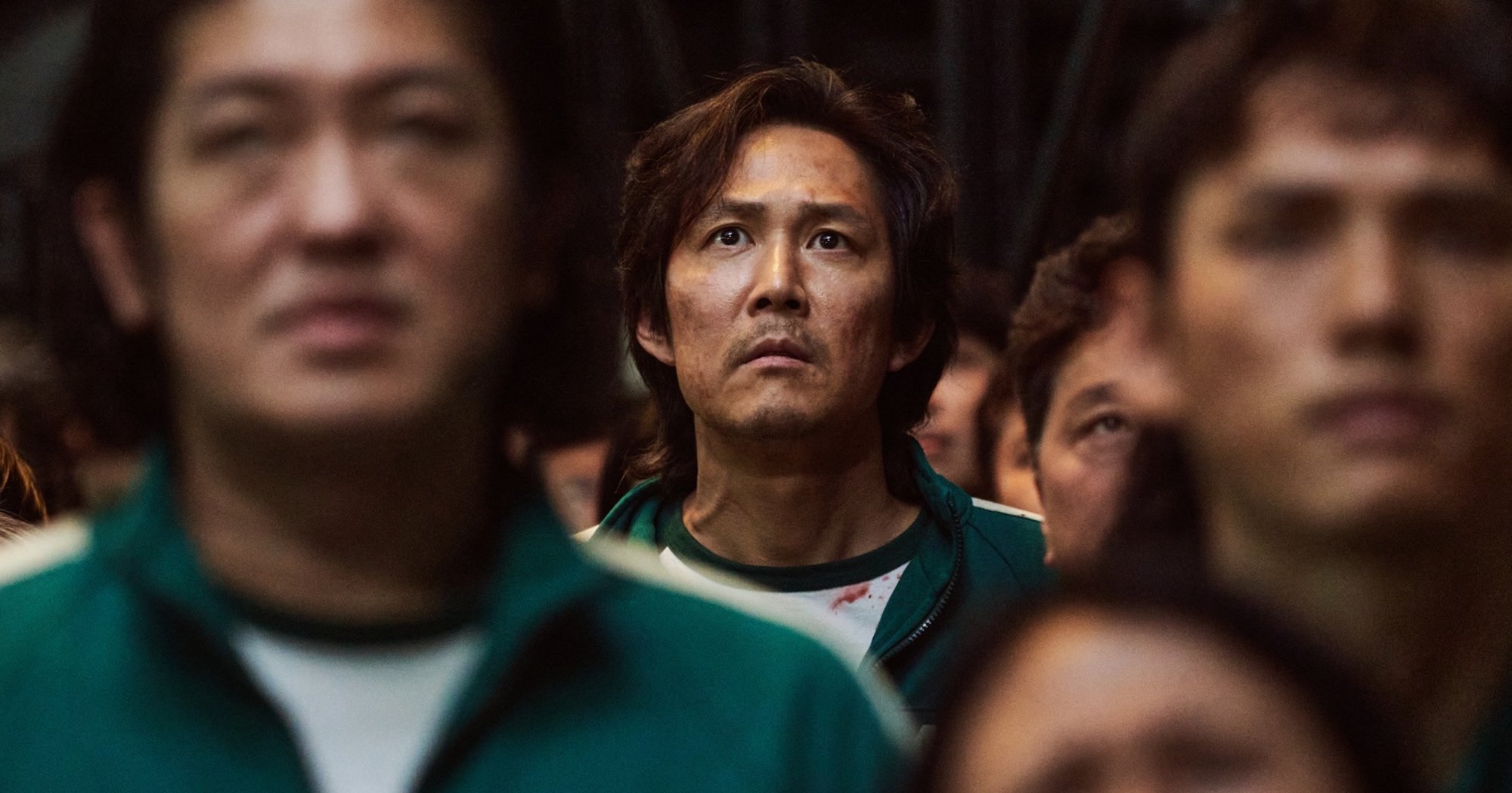 The success of 'Squid Game' has never happened before
K-dramas have been a rousing success for global audiences for years before the craze of Korean content like K-Pop and K-culture. The addicting form of television had yet to be recognized by American institutions until the success of Squid Game. The K-drama is nominated for Best Television Series — Drama. It is the first time a non-English project has been nominated in the category in Golden Globes history.
Squid Game's nomination is a big deal for K-drama fans and the television industry. There is something to be said about a K-drama being nominated for the most coveted award at the Golden Globes. Like most executives and audiences, no one expected the K-drama to reach the level of fame it did.
Netflix's head of global TV Bela Bajaria explained to Variety the Korean team knew from the start they had a hit. But, "they knew it was something special. But we couldn't imagine or anticipate this because it's never happened before. It's so hard to imagine something to this kind of scale," said Bajaria. Squid Game's Golden Globes nomination ties back to Parasite's big Oscar win in 2019.
'Squid Game' further breaks down the subtitles barrier seen in foreign content
Korean content has come a long way in a few short years. Many contributed its success to the globalization of K-Pop that made way for the intrigue into Korean movies and K-dramas. In 2019, Bong Joon-ho's Parasite became the first South Korean movie in history to win the Golden Globe for Best Picture. Bong's acceptance speech resonated with audiences over the general public's lack of watching foreign content because of subtitles.
Squid Game director Hwang revisited Bong's speech when speaking to Variety. "Maybe the 'one-inch [subtitles] barrier' that director Bong talked about has now finally really come down. I am very proud to have played a role in that." He explained Parasite and Squid Game's acceptance by Hollywood will hopefully allow content from foreign countries to be recognized.
Squid Game's success on Netflix proved the one-inch subtitles barrier is not a nuisance. A majority of audiences watched the K-drama dubbed in English. Many agreed the English translations were inaccurate and disvalued the emotions and acting of the characters and script.
"The more you watch international films or TV series in their original language, the closer a connection you feel with the story, even if you don't understand what is being said. This happens because tone, emotion, and the way each sentence is spoken by an actor transcend the language barrier," said Collider.
Lee Jung-jae from 'Squid Game' is also nominated for a Golden Globe
The K-drama's nomination for Best Series is not the only opportunity to win at the Golden Globes. According to the nominations list by People, lead actor Lee Jung-jae is up for Best actor in a television series — drama. Lee played the starring role of Seong Gi-hun, one of the 456 players who take part in the deadly childhood games.
Veteran actor Oh Yeong-su is also recognized for his standout role as Il-nam in Squid Game. The actor played the role of Player 001, who proved to be the Games creator. Oh is nominated for Best Supporting Actor in a series, miniseries or television film.
The Golden Globes will not be televised, but the winners will be announced on Sunday, Jan. 9.