'The Umbrella Academy': How Steve Blackman Chooses Music for the Show
Fans of The Umbrella Academy know how important music is to the Netflix series. Here's how showrunner Steve Blackman chooses the songs he wants to incorporate into the show.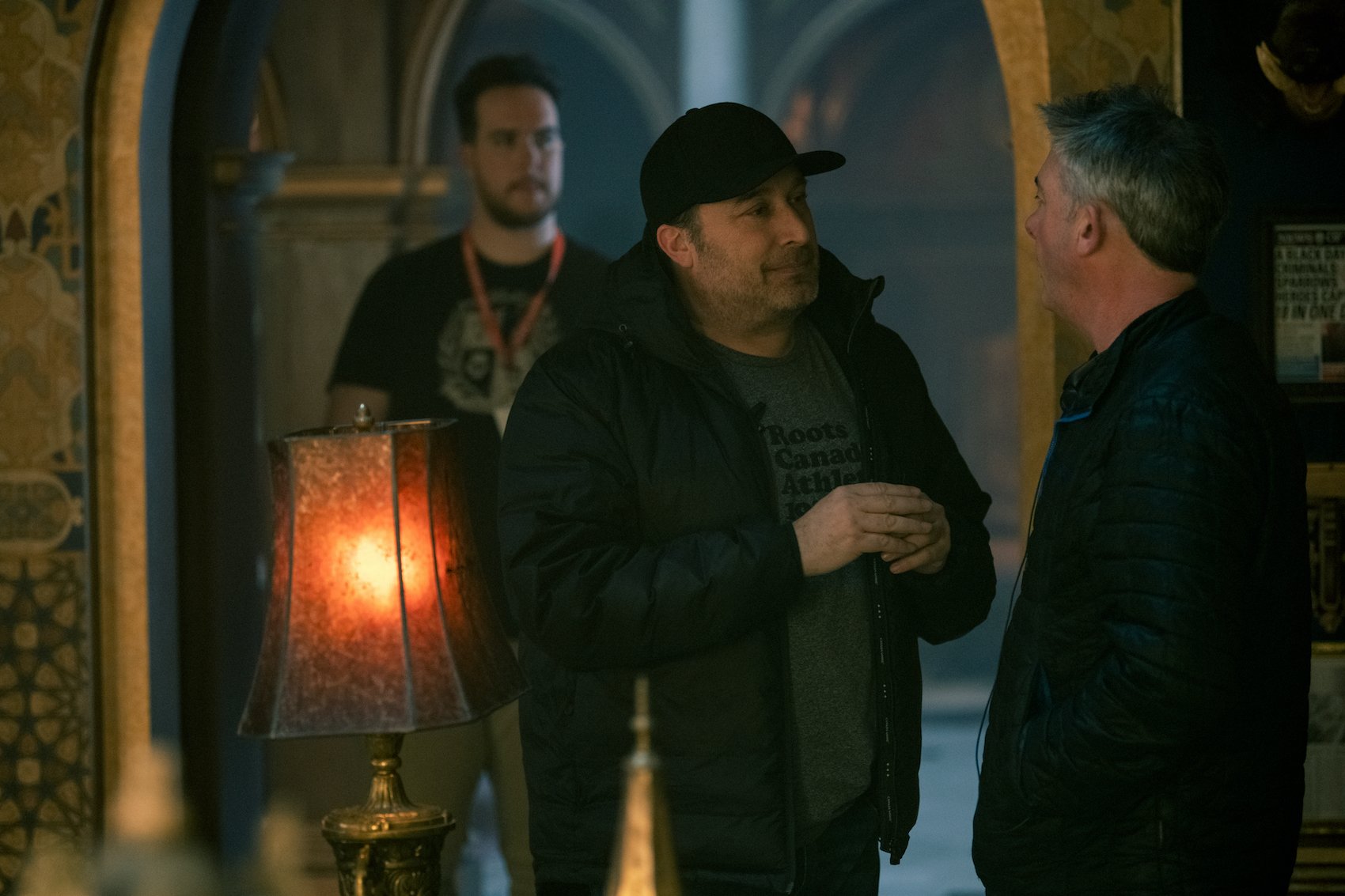 Season 2 of 'The Umbrella Academy' included some incredible tunes
The soundtrack for season 2 had a lot to live up to musically, especially after the incredible dance sequence to Tiffany's "I Think We're Alone Now" in season 1. 
Fortunately, Blackman and his team were able to deliver.
From the incredible Swedish cover of Adele's "Hello" to Maxine Nightingale's thematically appropriate "Right Back Where We Started From," the season 2 soundtrack impressed many a fan.
There were even unexpected song choices, like the Backstreet Boy's "Everybody (Backstreet's Back)" or the Butthole Surfers' "Pepper."
Regardless of how unconventional these song choices might be — especially for a show set in 1963 — Blackman included them in the most appropriate places in season 2.
For Steve Blackman, music is a character in 'The Umbrella Academy' 
Blackman hosted an Ask Me Anything forum on Reddit in August 2020. When one fan asked how he chose the music for the series, Blackman was very specific.
"I love music!" Blackman began, adding: "It's another character of the show. But there is a process."
Blackman explained how, unlike most shows, he chooses music before they start shooting a new season. "I encourage my writers to put the music into the scripts," he explained. "That way, the actors can listen to the music ahead of time and we can all share the collective 'vibe' of the song."
It takes a team to choose the songs for 'The Umbrella Academy' soundtrack
Blackman works with music supervisor Jen Malone — who is up for an Emmy for her work on Euphoria. She and her team help pair the right songs for the right moments in the series.
"She offers us different choices and helps clear all the songs," Blackman said. "We couldn't do it without Jen Malone and her team."
Not every song showrunners want gets approved to be in the show
As Blackman explained, there are many hoops to jump through when it comes to getting the proper licenses for a song.
"Sometimes we want a song and can't clear it," he said. "Either it's just too much money or the artist won't let us use it."
In most cases, artists will deny use of their song because they're worried about it being played over a violent scene. And let's be honest — some of the scenes in The Umbrella Academy can get pretty violent. 
RELATED: 'The Umbrella Academy': Steve Blackman's Favorite Behind the Scenes Moments From Season 2
Still, there are other cases where artists don't want their music included in movies or television at all. "[Some artists don't] allow any of their music to be used in movies or television shows — like Coldplay," Blackman said.  
There are certain songs Blackman wanted to include in season 2 that didn't get approval. 
"We tried to get a 'Jolene' cover by Miley Cyrus, but it was really complicated with the number of licenses involved."
Fortunately, Blackman and his crew got approval for plenty of other songs that fans enjoyed.
"Music really touches the soul," Blackman said. That is certainly true of the tunes picked for season 2 of The Umbrella Academy.