How 'Suite Life of Zack & Cody' Saved Dylan and Cole Sprouse
Disney Channel's The Suite Life of Zack & Cody first aired 15 years ago. To mark the anniversary, Dylan Sprouse took to Instagram to pay tribute to the show.
In his Instagram post, Dylan said: "A lot had happened in our lives that was difficult then and this show, in a way, saved us."
Here's how their brief stint as Disney stars salvaged their acting careers.
What 'The Suite Life of Zack and Cody' is about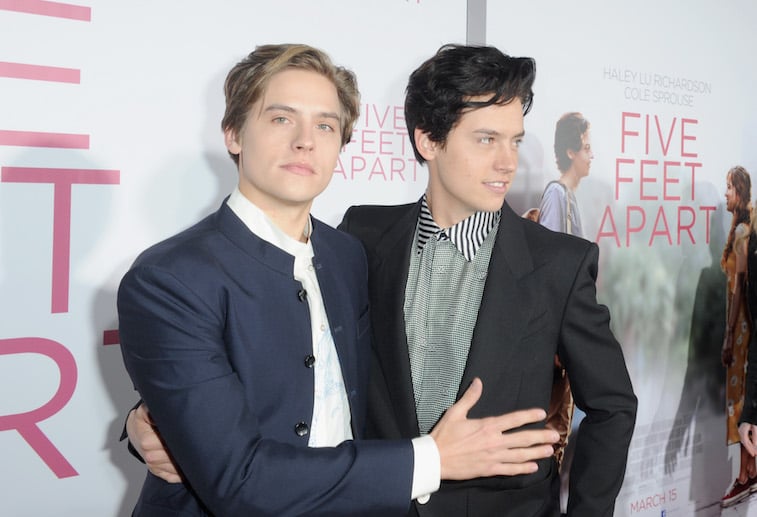 The Suite Life of Zack & Cody aired from 2005 to 2008 and was considered the most successful Disney Channel premiere at the time.
The show centers around Zack (Dylan Sprouse) and Cody Martin (Dylan Sprouse) who are twin brothers living in the Tipton Hotel with their mother who is employed as a performer in the lounge. The show also featured Ashley Tisdale and Branda Song as regular characters.
How the Sprouse brothers became famous
Dylan and his twin brother Cole Sprouse both starred in the Disney show when they were 11 years old.
They got their first acting roles even before they turned one year old, starring in Grace Under Fire. The sitcom was the highest-rated show during the 1993-1994 season.
In 1999, both appeared in Adam Sandler's Big Daddy which was a huge commercial success. In 2000, the brothers landed roles in many successful movies such as The Astronaut's Wife also starring Johnny Depp.
They also appeared on Friends as Ross's young son Ben.
Thanks to their early success, they were cast in Disney Channel's The Suite Life of Zack & Cody in 2005. During the three years that the show aired, they become household names.
The show was so successful that when it ended, a spinoff called The Suite Life on Deck was created and also starred the same cast.
The success of The Suite Life of Zack & Cody enabled them to land many successful roles for several years after the show ended, including a role in The Kings of Appleton.
However, despite having a successful acting career, the twin brothers never underestimated the power of a good education. That's why they took time off to attend college in 2010.
What are Dylan and Cole Sprouse doing now?
Dylan came back to acting in 2017 with a role in the thriller Dismissed. The same year, he starred in Carte Blanche, a short independent film. In August 2019, he was cast in After We Collided, a sequel of After.
His brother, Cole Sprouse, went on to star in Riverdale, a teen drama series that quickly became popular. He received rave reviews for his excellent acting and even started a relationship with his co-star Lili Reinhart.
Despite heading in different directions, both brothers never stopped showing support for each other and expressed a desire to have an on-screen reunion in the near future if the script is right.