How Tall Is Camila Cabello?
For a singer with a big reputation, how tall is the talented Camila Cabello?
Growth is the most important part of an artist's career; Camila Cabello defines that. The Cuban-American performer has taken the music industry by storm with her brilliant ballads and fun personality. From her time with Fifth Harmony to her solo career, the celebrity still evolves as a singer and now as an actor. She is set to star in the 2021 musical film Cinderella.
Cabello fans may think that they know the star's life from top to bottom. But here are some facts about the iconic star, including her height to what she has said about Shawn Mendes and her family.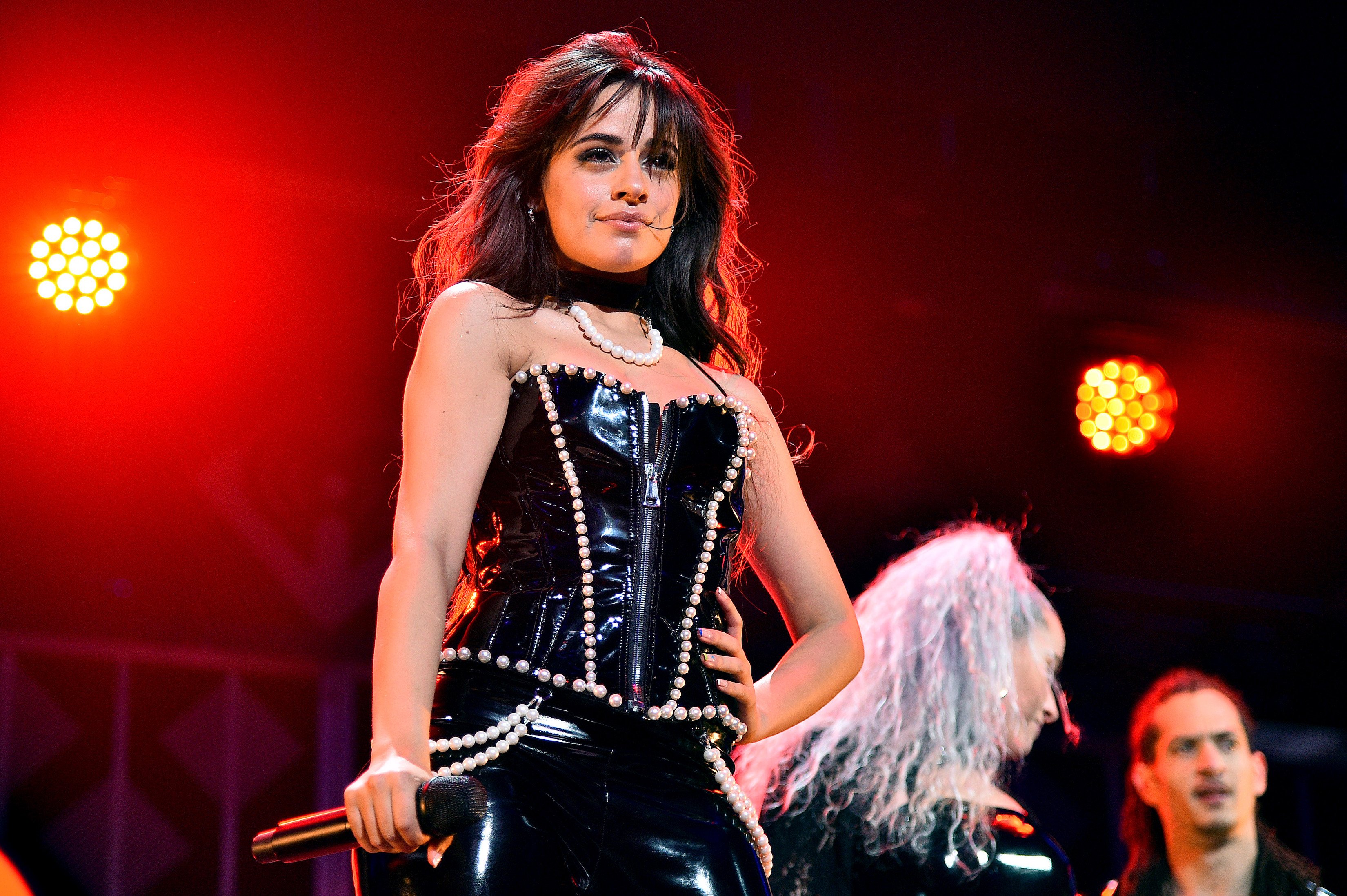 How did Camila rise to fame?
The young singer hit the ground running when she auditioned for X Factor and formed Fifth Harmony with Ally Brooke, Lauren Jauregui, Normani, and Dinah Jane. The group introduced some of the most well-known songs, such as "Work From Home" and "Worth It." After a few years, Cabello left the group to pursue her own career.
Cabello's debut single "Crying in the Club" hit the radio and her fame skyrocketed. But once "Havana" was released, viewers soon learned that the performer brings different styles to her music videos. Cabello's music videos tell dramatic stories, and some include a blend of Spanish and English dialogue; the singer typically plays multiple characters in each video.
Aside from her upbeat and sassy pop hits, Cabello is also known for a few heart-wrenching ballads. She introduced "Consequences," a slow song that describes the heartbreak from a toxic relationship.
Her vocal range emphasizes her talent but she also is a skilled dancer. Cabello's stage performances and music videos include detailed choreography. Some dare to say that the artist must be lip-synching but her strong vocals can't be denied. Viewers soon fell in love with how multi-talented Cabello is.
Camila Cabello's height
Standing next to Mendes, Cabello looks much shorter against the taller singer. At the height of 5-foot-2, the Cuban-American performer struts onstage in high-platform heels. With her dance moves, she makes it look easy to walk around wearing heeled boots.
In an Instagram post, Cabello shared a video of her and Medes dancing. Even in her high-heeled shoes, the singer still stands several inches shorter than Mendes. Nevertheless, height clearly isn't a problem for the couple.
When the two released their steamy single "Senorita," the stars performed the song at multiple award shows and concerts. Viewers watched them tease the crowd at the 2019 MTV Video Music Awards when both refused to seal the performance with a kiss.
Cabello commanded the entire performance and took up most of the stage. She engaged the camera effectively to keep both the crowd and at-home viewers on the edge of their seats. The venue and stage were bedazzled with lights to set the mood for the romantic song.
Other things about the star you need to know
Cabello is an advocate for body-image confidence. In 2021, the singer released a TikTok video outlining her feelings about body image. The artist accentuated that women should embrace their different shapes and sizes and mentioned that she is "grateful" for her body.
"I was just running in the park minding my own business, trying to be fit, trying to keep it healthy, and I'm wearing a top that shows my belly and I wasn't tucking it in," the artist said to the camera. "Because I was running and existing like a normal person that doesn't tuck it in all the time."
The performer also shares her appreciation for her family in her music. Cabello's newest single, "Don't Go Yet" is about spending time with family–"Your family by blood, but also your chosen family," the star tweeted.
The music video is emblematic of a family get-together. When she moved to the U.S. with her family, the artist was only around seven years old. Her parents moved the family to Miami and worked tirelessly to settle them into a new home.
Related: New 'Cinderella' Trailer Shows Complications for the Prince and Ella