How Tall Is Elisabeth Moss?
Elisabeth Moss began acting in 1990 when the star was just a child. Moss already had numerous acting credits to her name when she launched into stardom as Peggy Olson on Mad Men. Moss quickly became a fan favorite on the critically acclaimed drama series, which aired from 2007 until 2015.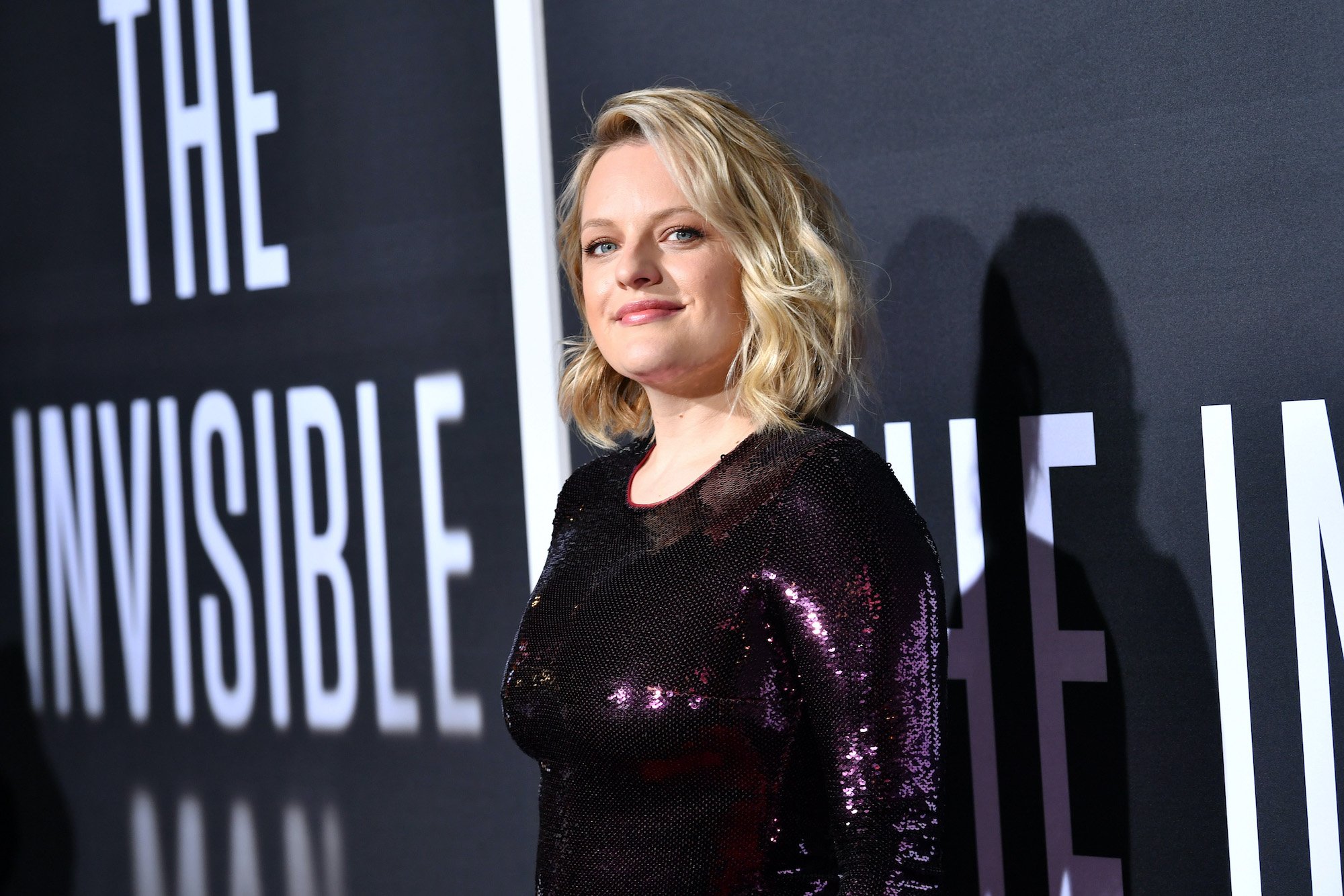 Some of her most notable roles include Polly in the 1999 film Girl, Interrupted, Sophie in the 2014 film The One I Love, and Kitty Tyler in the 2019 film Us.
How tall is Elisabeth Moss?
According to Healthline, the average American woman is 5'4″. IMDb reveals Moss is 5'3″, just one inch shorter than average. Moss's stature gives her an advantage on The Handmaid's Tale; June frequently finds herself held captive as she fights for freedom from Gilead, and she's used her small size to fit in tiny hiding spaces and to blend in to a crowd.
Moss will continue her role as June on The Handmaid's Tale for at least one more season. The talented actor is currently working on several film projects, including The Shining Girls and Run Rabbit Run. She stars alongside Owen Wilson and Timothée Chalamet in the upcoming comedy The French Dispatch, which is expected to premiere on October 22, 2021.
Elisabeth Moss' recent on-screen roles
Along with an impressive list of 93 acting credits, Moss also has substantial experience as a producer, executive producer, and director. The 38-year old directed three episodes of Hulu's drama The Handmaid's Tale season 4. She portrays June Osborne in the Emmy-winning series.
Moss revealed that she almost declined the role:
"But I was thinking about whether to do the show one evening, and I remember having an almost nightmarish experience of waking up in the middle of the night imagining not taking it and someone else doing it. I pictured that in my mind and then I thought to myself, 'No, no, no, no, no, someone else is not getting their hands on this.' So I said, 'Yes.' That's why I did it — pure jealousy and competitiveness."
It's hard to imagine anyone else playing the role of June.
The two-time Primetime Emmy award-winning actor has an incredible ability to immerse herself into the character she is playing.  She is exceptionally skilled at serious roles and portraying strong female characters in harrowing circumstances.
This skill is particularly noticeable in her roles in Shirley, The Handmaid's Tale, The Invisible Man and Us. Recently, Moss starred alongside Oliver Jackson-Cohen and Harriet Dyer in the 2020 thriller The Invisible Man. Moss's portrayal of Cecilia Kass earned her the 2021 Critics Choice Super Award for Best Actress in a Horror Movie.
Elisabeth Moss' life outside of film
The Her Smell actor keeps her personal life private, so not much is publicly known about her life off-screen. In 2009, the Mad Men actor married comedian Fred Armisen; however, the pair parted ways eight months later, citing irreconcilable differences. Although the actor convincingly portrays motherly roles, Moss doesn't have children of her own.
Moss grew up in the church of Scientology and continues to be involved in Scientology as an adult. Despite recent negative attention surrounding the church, Moss defends her belief in Scientology:
"Listen, it's a complicated thing because the things that I believe in, I can only speak to my personal experience and my personal beliefs. One of the things I believe in is freedom of speech. I believe we as humans should be able to critique things."
RELATED: 'The Handmaid's Tale': Elisabeth Moss Hints That June's Attempts to Have a Normal Life Will Fail